English
Mastering en électroacoustique : un état des lieux
Mastering in Electroacoustics: State of affairs
Problèmes courants, interventions et résultats / Contemporary Problems, Interventions and Results
Mixtering
Une proposition visant à affiner et à approfondir les techniques de production.
A proposition intended to refine and improve production techniques.
Balises perceptuelles / Perceptual Benchmarks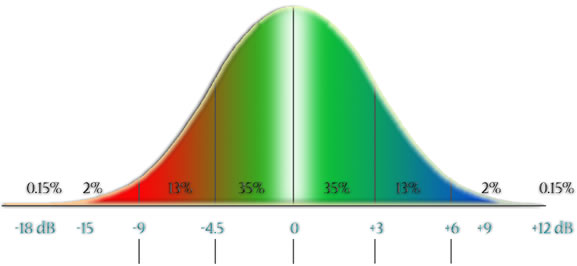 Loin de prétendre formuler une théorie générale de la correction audio, cette réflexion tente plutôt d'en illustrer certains mécanismes à l'aide d'exemples perceptuels.
Far from proclaiming a general theory on audio correction, the author uses examples to illustrate certain perceptual mechanisms.
Prises de position / Statements of Position
Commentaires sur le mastering en électroacoustique, écrits par des gens du milieu.
Commentaries on mastering in electroacoustics by personalities in the milieu.
Resources
Ressources et liens utiles en rapport avec le mastering.
Resources and links for mastering, and items related to mastering are included on the CEC's Audio and Technology links page.
De plus… / Related Items
L'analyse pionnière de Dominique Bassal sur le mastering en électroacoustique, et auquel la présente suite d'articles fait suite. Publiée dans eContact! 6.3 — Questions en électroacoustique / Issues in Electroacoustics.
Dominique Bassal's groundbreaking work on mastering in electroacoustics was published in eContact! 6.3 — Questions en électroacoustique / Issues in Electroacoustics.
Ce document s'adresse aux compositeurs / producteurs qui veulent livrer une série de stems au studio de mastering plutôt qu'un mixage stéréo ou multicanal.
Autre / Other
Commentary and overview of works recently added to SONUS, the CEC's online Electroacoustic Jukebox.
Liens vers les œuvres des auteurs et artistes ayant participé à cette publication, et accessibles sur SONUS.ca.
Works by some authors and/or artists in this issue can be heard in SONUS.ca:
La CEC tient à remercier le Conseil des arts du Canada (section Lettres et édition) pour son soutien à eContact! depuis 1997, ainsi que la Fondation SOCAN pour ses subventions de fonctionnement.
The CEC thanks the Canada Council's Writing & Publishing Section for supporting the journal since its launch in 1997, and the SOCAN Foundation for their assistance through the Core Funding Programme.