TIES 2016
10th Toronto International Electroacoustic Symposium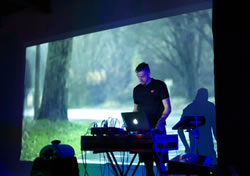 Prolific media artist, composer and saxophonist John Oswald was the Keynote Speaker for the tenth edition of the Toronto International Electroacoustic Symposium (TIES), where presentations questioning the nature of the performance space and the roles of those involved in articulating works within these spheres featured prominently.
Schedules, abstracts and programme notes from the symposium are available on the TIES 2016 pages. A TIES 2016 Photo Album has also been posted to the CEC's Facebook page.
Keynote Presentation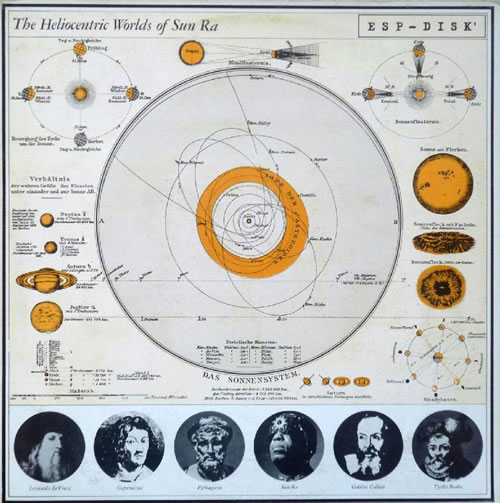 The author's discovery of and involvement with sound and music production parallels the history of LP records. This annotated chronology of selected vinyls from his personal collection is derived from his extemporized show-and-tell Keynote Address at TIES 2016.
Articles
Expanding the Stage or Performance Space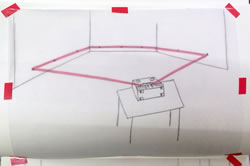 Acousmatic radio listening created new imaginaries and sonic spaces that have yet to be fully realized. Radiophonic arts are explored as a possible counter-tradition to the dominance of the stage as an organizing principle in live and recorded music.

Following the completion of Archipel, a work that situates itself midway between acousmatic music and sound documentary, Guillaume Campion and Guillaume Côté explain the development of alternative means of diffusion that were better adapted to the project's nature than existing approaches.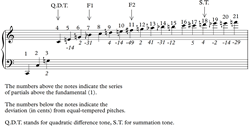 Manfred Stahnke's 2001 opera Orpheus Kristall offers a contemporary interpretation of the Ancient Greek myth. Building upon Steven Benford's concept of "trajectories", Navid Bargrizan explores the virtual, microtonal and dramatic construction of Stahnke's work, which uses the Internet as a performance medium.
Collaboration — Rethinking Creative and On-Stage Roles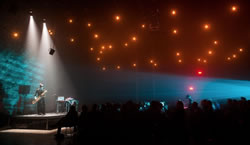 The performing duo Jane/KIN has developed strategies that allow for a chamber music-like interaction between an acoustic musician and an electronic musician. Their approaches and observations are elaborated through a discussion of their project Morphine-Vents Sauvages.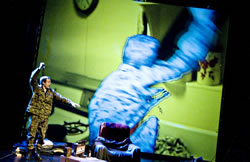 The site-specific theatre performances produced by Vancouver's Boca del Lupo have required adaptable and nimble multi-channel systems for the rehearsal and creative processes. Carey Dodge outlines the development of his custom system, which was seamlessly integrated in the group's recent, collaborative productions.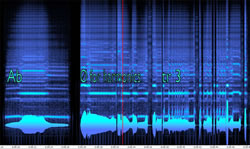 A studio collaboration with Monty Adkins led to the creation of Lepidoptera, a work for recorders and electronics that exists in a fixed form as well as variable live versions. Terri Hron discusses the influence of studio practice and the choice of notation in their work.
Timbre Perception and Compositional Decision-Making

Timbre is capable of both carrying referential information and eliciting emotion, and an understanding of the preferential bias resulting from familiarity with sound materials in contemporary music offers artists the means to exploit these phenomena.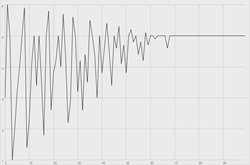 In response to philosophical imperatives regarding compositional choice, Sean Peuquet proposes an algorithm that not only controls the convergence and divergence of numeric data sets but also enables composers to automate and abstract processes of musical decision-making.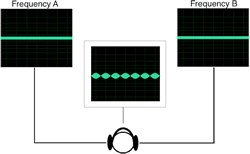 Through an exploration of the relationship between binaural beating and bandwidth phenomena, Brian Connolly considers the crucial role of the latter in timbre perception as a means of forming a discussion on the potential for binaural beating with timbre modulation.
Other Items
A selection of photos of performances and presentations at the 10th edition of the Toronto International Electroacoustic Symposium, held from 10–13 August 2016.
SONUS.ca
Works by some authors and / or artists in this issue can be heard in SONUS.ca, the CEC's online electroacoustic jukebox: