TIES 2015
9th Toronto International Electroacoustic Symposium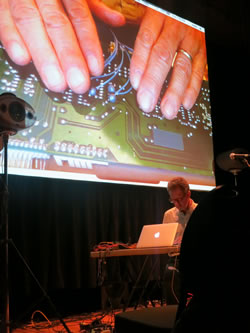 The ninth edition of the Toronto International Electroacoustic Symposium (TIES) was held in August 2015, with Nicolas Collins as Keynote Speaker. Participants from across Canada and around the world presented their work on topics such as algorithmic creation, pedagogy, cross-media, musicking and more, complemented by installations and performances.
Schedules, abstracts and programme notes from the symposium are available on the TIES 2015 pages. A TIES 2015 Photo Album has also been posted to the CEC's Facebook page.
Articles
Cross-Media Practices and the Body in Performance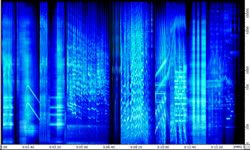 A discussion of the compositional practice of transcribing between acoustic and electroacoustic material, especially of entire existing works. Works by Philippe Leroux, Robert Normandeau, Gordon Fitzell and the author are analysed to discuss conceptual issues emerging from the practice.

Cuboid is a live multi-channel performance that intends to both question and blur the line between sound and sculpture. Ben Nigel Potts offers a view into the influences, techniques and philosophies that informed and inspired the creation of this work.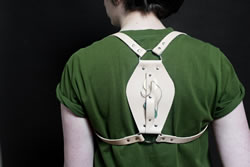 In creating and experimenting with wearable technology we open new experiences in our relationship to bodies, allowing an expansion of the idea of body via non-biological tools. Costumes for Cyborgs explores these possibilities in creating and experiencing new technology.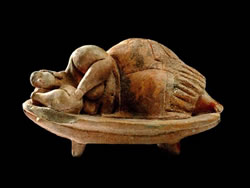 The writings of Susan Griffin, the vocal traditions of Roy Hart and ancient sites in Greece and Malta are among the influences that informed the creation of Wendalyn Bartley's interactive work, Gliding Slowly Back to the Body of Origin.
Sound, Visuals and Alternate Narratives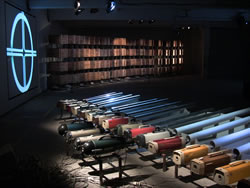 Mirlitones consists of suspended vertical pipes, one to three meters long, equipped with a vibrating membrane at the upper side. Complex and unpredictable processes play an important role in its sonic output, characterized by drones and interferences between slightly fluctuating frequencies.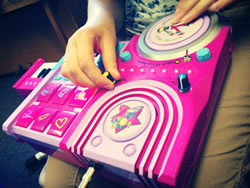 Following on from both discussions and performance experience at TIES 2015, Louise Harris discusses her personal audiovisual practice to date, in particular her attempts to bring a complex, largely algorithmic, fixed-media method into a live, improvisatory performance context.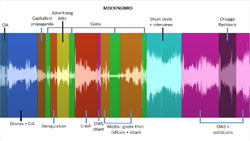 Reflecting on a long, multicultural history of popular protest and socio-political art music, the concept of the musique documentaire is explored within the framework of the acousmatic composition Mockingbird and the Occupy Wall Street movement.
Pedagogy and Programming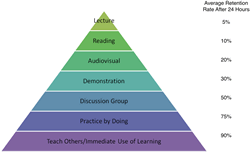 Despite constant exposure to electronic sound in various media, some students still equate electroacoustic music with sci-fi and dystopia. Various activities can help engage general education students in a critical, meaningful and long-lasting way with electroacoustic practices.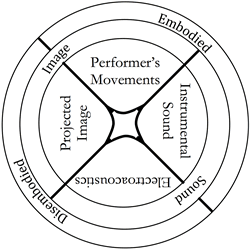 The widespread availability of video projection in performance venues has enabled the incorporation of visual media in concert works. With this comes the potential to synchronize musical motives with visual signs, or signifiers. Ryan Olivier proposes a method for analyzing these multimedia works.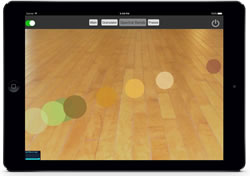 Use of live electronics in Classical music is a thriving research area, yet few people outside the field associate digital media with classical music. One approach to reaching digitally connected audiences is to encourage direct participation using intuitive tablet controls.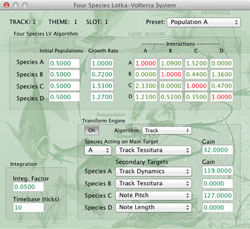 Commercial music sequencers rely on simulating a multi-track tape recorder and therefore have limited abilities to apply algorithmic processes to musical composition. One solution in image animation software such as Maya is the combination of tracks with plug-ins that offer algorithmic processing.
Interviews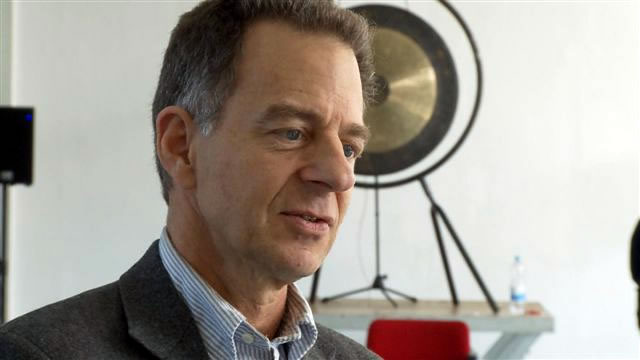 Through topics such as his studies with Alvin Lucier, open form, and the pros and cons of the "reinvention of the self", Nicolas Collins gives some background on his upcoming performance in NAISA's 2016 Sound Travels Festival of Sound Art.

Built on her studies of Roy Hart's vocal traditions, Wendalyn Bartley's "soundings", or vocal improvisations, are an important part of her vocal practices that aim to go into the body in order to extend the range and expressivity of the voice.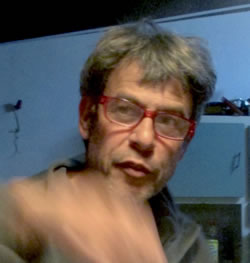 Bosch & Simons create autonomous "music machines", modular works that can be adapted to the space where they are presented. Peter Bosch describes their interest in complex sounds and integrating live performers in presentations of their installation work, Mirlitones.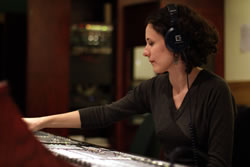 In addition to the importance of titles and the conception of her Lunar Cycle, which counts among its influences NASA's moon bombing and werewolfism, Stephanie Moore describes her process of text setting and use of live instruments with electroacoustic sound.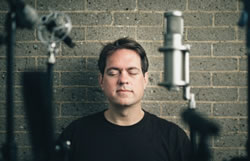 The preparation process for Navigating The Pen, premiered at Sound Travels 2016, involved making a number of impulse recordings at the disused Kingston Penitentiary. Matt Rogalsky's "meditation on the prison" is a virtual exploration of the mapped spaces of the penitentiary.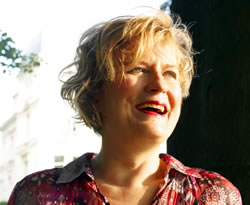 Elizabeth Anderson's compositional approach is characterized by an interaction of willfulness and intuition. She has created acousmatic, mixed, instrumental, vocal and radiophonic works as well as music for multimedia and sound installations, and currently specializes in multi-channel acousmatic composition.
Columns
Other Items
A selection of photos of performances and presentations at the 9th edition of the Toronto International Electroacoustic Symposium, held from 19–22 August 2015.
SONUS.ca
Works by some authors and / or artists in this issue can be heard in SONUS.ca, the CEC's online electroacoustic jukebox: