JTTP 2015
16th Jeu de Temps / Times Play
Winners | Submissions | Events | Awards | Jury
Recent works by young and/or emerging composers and sound artists from or living in Canada are featured in the 16th edition of Jeu de temps / Times Play, coordinated annually by the CEC since 2000. JTTP 2015 events included a special concert in the Kontakte festival for electronic music and sound art in Berlin.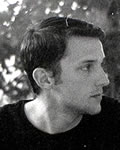 Jeu de Temps / Times Play (JTTP) is an annual project aimed at supporting and encouraging new electroacoustic works by young and/or emerging sound artists from / living in Canada. A diverse international jury selects five prize-winning works as well as a collection of works for inclusion on the Cache compilation CD. A focus issue of eContact! features all submissions to the project, and a number of international radio broadcasts and concert performances are coordinated each year. Several past winners have gone on to win prizes in other renowned electroacoustic competitions internationally, such as Bourges, Métamorphoses and the SOCAN Foundation Awards.
The JTTP Photo Album contains images of the winners and pictures taken at events where winning Jeu de temps / Times Play works were presented.
A total of 48 composers living in Canada, the US and Norway submitted recent works to JTTP 2015. Here you can read the programme notes and composer bios for all submissions or just sit back and enjoy the pieces — acousmatic and videomusic works, and more!
Some background into the history, structure and objectives of JTTP aimed at the general, interested reader as well as applicants — present, past and potential — is followed by some personal comments and impressions by Kevin Austin, one of the jury members for the 2015 edition.
Over the course of the 2015–16 year, several events featured selected works from JTTP 2015. Our annual international concert was in Kontakte, an international festival for electronic music and sound art produced by the Akademie der Künste Berlin.
Each year a broad range of individuals and institutions, in Canada as well as abroad, offer a generous amount of support that is essential to the success of JTTP. Additionally, donations form extensive prize packages given to the composers of the top 5 placing works.
Jury
This year's international jury was made up of 23 individuals having a variety of backgrounds and experiences: composers, performers, representatives from various international bodies, radio personalities, electroacoustic educators, as well as past JTTP prize winners.
David Arango Valencia
Kevin Austin
Dominique Bassal
Magdalena Buchwald
Rainer Bürck
Rodrigo Cádiz
Darren Copeland
Maxime Corbeil-Perron
Guillaume Côté
Ivan Elezovic
Gordon Fitzell
Iris Garrelfs
Barbara Golden
Folkmar Hein
Hideko Kawamoto
Yota Kobayashi
Félix Lachance
Timothy Opie
Maggi Payne
Laurie Radford
Ana Maria Rodriguez
Diana Jane Salazar
Adam Tindale