TIES 2017
11th Toronto International Electroacoustic Symposium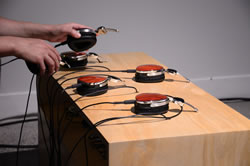 With renowned sound artist Chantal Dumas as Keynote Speaker, presentations at the 11th edition of the Toronto International Electroacoustic Symposium (TIES) reflected an increasing engagement with non-fixed sound-based practices such as installations and generative works in which the relation between viewer and work alters the presentation of the work itself.
Schedules, abstracts and programme notes from the symposium are available on the TIES 2017 pages. A Photo Album featuring activities and people during TIES 2017 has also been posted to the CEC's Facebook profile.
Keynote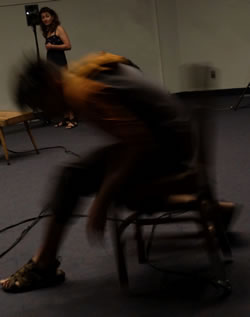 Through a discussion of three works, Chantal Dumas elucidates the strategies she has adopted in order to heighten the audience's aural sensitivity and to invite them to participate in the presentation of a work, or even in the process of their creation.
Articles
Sound Ecologies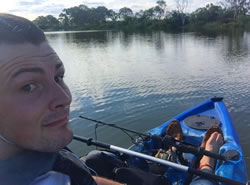 A new creative framework dubbed "Ecotonality" is explored, connecting the discipline of soundscape ecology with artistic practice to produce site-specific creative responses, and investigated through two creative projects based on South Australian locations.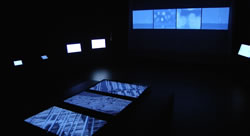 Drawing on the theoretical and philosophical discourses of Jane Bennett, Erin Manning, Brian Massumi and Timothy Morton, Teresa Connors proposes a series of thinking-in-the-making moves that considers the use of computer vision and data mining as co-creative and emergent devices within non-linear audiovisual installations.
Generative Music and Variable Media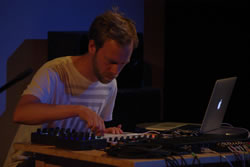 Spatial texture is explored in the context of live performance, using the example of the author's work Spheroid. Proposed as an acousmatic aspect of texture, speculative synthesis can play an important role in live performance.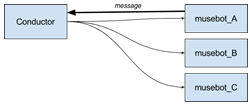 Musebots are musical agents that interact to create music autonomously. Originally designed as general purpose agents for community exploration, Arne Eigenfeldt describes how his specific and concentrated use of musebots have elevated them from assistants to collaborators.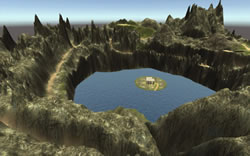 A model of "performative involvement" in gamified audiovisual artworks is introduced that describes how agencies afforded to the performer through the design of musical or visual interaction may influence the player's range of expression, artistic and emotional involvement and meaning-making.

As a miniature headphone-based sound installation, P(N,R) = N!/(N-R)! explores combinatorics, permutations and listening stations. With references and perspectives ranging from combinatorics in the arts to big data and the Cloud, this essay navigates the questions of "personal, or human-scale, big data" and size of data.
Other Items
A selection of photos of performances and presentations at the 11th edition of the Toronto International Electroacoustic Symposium held from 9–12 August 2017.
SONUS.ca
Works by some authors and/or artists in this issue can be heard in SONUS.ca, the CEC's online electroacoustic jukebox:
Media in This Issue