Notation for Electroacoustic and Digital Media
Visual representation, communication and transmission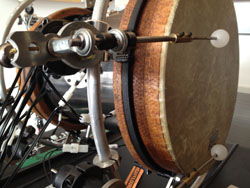 Any discussion of notation for electroacoustic and digital media necessarily addresses several related and equally important issues. An understanding of the nature, needs and intentions of visual representation help ensure the effective, appropriate communication and transmission of the notated work or performance practice.
Articles
Visual Representation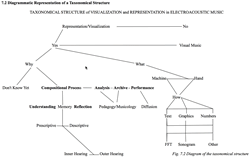 Human imagination thrives on the use of symbols, codes and formalized structures for representation and comprehension. These and other tools help enable conceptualization and cognition, and therefore greater understanding of compositional practices in the electroacoustic domain.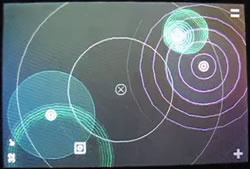 By positioning research in the symbolic notation of electroacoustic music within the general history of the emergence of writing, and not only in musical notation, recurring steps will be recognized at the onset of each new technological breakthrough.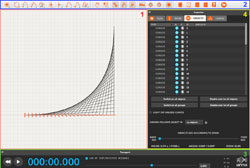 Named after composer and architect Iannis Xenakis, who conceived the UPIC, a compositional tool for producing electronic sounds from drawings, IanniX is an open source, multimedia platform created by Thierry Coduys, Adrien Levèfre and Gérard Pape that fosters immediate relationships between graphic sign and sonic event.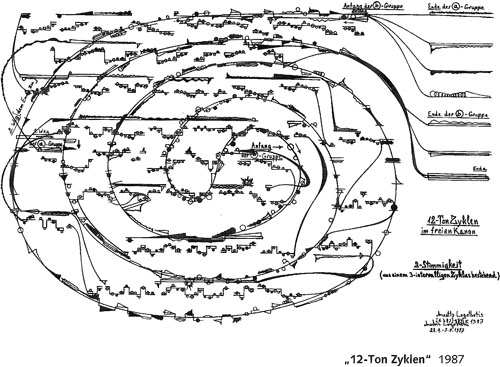 Despite the numerous engaging writings about modern notation practices since the 1960s, the visual communication process has only rarely been examined. Christian Fischer proposes a 3D, communication-oriented typology that allows for a differentiated classification of alternative approaches to music notation.
Communication and Transmission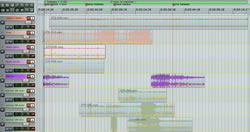 In the first of a series of texts dealing with the topic of notation of electroacoustic and digital media, the suitability of waveform display images for the representation of various aspects of complex sound is examined in use.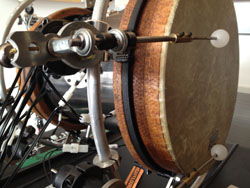 Poetic notation practices such as the working sketches of composers and the idiosyncratic scoring dialects of small communities create more resilient artistic corpuses that, if eventually mapped by artificial intelligences, can help yield smarter, subtler machines.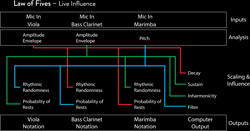 An exploration of performance practice issues encountered when the notation of a work is no longer bound to the world of the fixed and knowable, but is rather used in the service of exploring the realms of chance, spontaneity and interactivity.

Parallels can be drawn between issues surrounding the notation of electronic music today and of music during the Medieval Period. In addition to providing a means for representation and analysis, it should equally be capable of transmitting compositional intent.
Interviews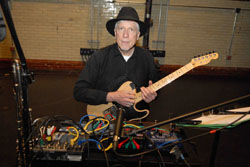 Although well-known for his punk rock-influenced work in the late 1970s, Rhys Chatham's earlier career was impacted by Downtown New York musicians Marianne Amacher, Charlemagne Palestine and Serge Tcherepnin, who came together at the electronic music studio of Morton Subotnick.

Brian Fennelly (1937–2015), known as a composer of instrumental music, briefly joined the vibrant cohort of musicians creating electronic works at Morton Subotnick's studio in New York City during the late 1960s, opening Fennelly's lengthy tenure as a professor at New York University.

A protégé of alcides lanza, Marlos Nobre was one of a dozen Latin American composers working at the Columbia-Princeton Electronic Music Center (CPEMC) during the 1960–70s. Nobre's hands-on experience with electroacoustics exemplifies its influence on composers working predominantly with acoustic instruments.
Other Items

The Canada Council for the Arts' New Funding Model (2017) is a bold — and positive! — initiative offering a more flexible and inclusive structure for arts funding. An exploration of the individual artist's perspective in navigating the new programmes and components provides insight into the changes and offerings.
SONUS.ca
Works by some authors and / or artists in this issue can be heard in SONUS.ca, the CEC's online electroacoustic jukebox: