FRANÇAIS
[Jeu de temps / Times Play 2014]
"Cache 2014" — CD Compilation of Select JTTP 2014 Works
Winners / Gagnants | Submissions / Soumissions | Events / Événements | Awards / Prix | CD Cache 2014 | Jury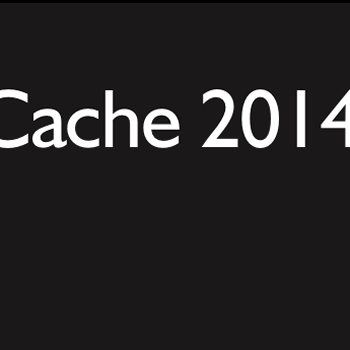 Cache 2014 features eight works selected by an international jury for inclusion on the CD component of the 15th edition of Jeu de temps / Times Play. The Cache series offers a unique opportunity for young and emerging composers in Canada to gain important international exposure in a variety of contexts.
Comprised of the top five prize-winning works from JTTP 2014 and three others (from a total 50 submissions), Cache 2014 offers an excellent overview of what the new generation of electroacoustic composers in Canada "sounds" like. Inclusion on the CD is yet another of the many awards and prizes offered to young and emerging composers in Canada in order to recognize the tremendous quality of their work.
Numerous events involving presentations of the selected works — international radio broadcasts (with simultaneous webcasts) and concert performances — are the result of distribution of promotional copies of Cache to a select group of individuals and institutions involved in the support and promotion of electroacoustics on an international level. There are few examples — on a national or international level — of such a degree and quality of sustained and dedicated support as the CEC offers to young and emerging composers through the Cache CD series.
Each edition of Cache is available for purchase through electrocd.com, the world's most extensive online electroacoustic music store.
Cache 2014 [PeP 019, fall 2015] features the following works: