Experimental Practices and Subversion in Sound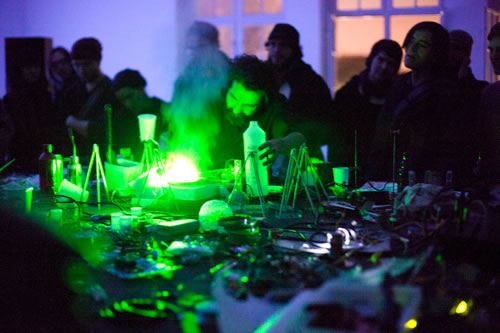 The ephemeral and varied character of subversion in musical creation makes it a challenging, complex concept to clearly define and illustrate. In this issue it is approached and reflected upon via a range of experimental practices with turntables, tapes and other devices, fringe genres, sound sculptures, and alternative models of music distribution.
Articles
Context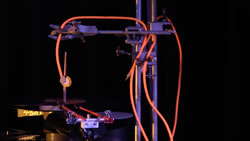 After a brief discussion on subversion in art, examples of contemporary experimental practices, such as handmade electronics, demonstrate ways by which these curious inventions challenge conventional uses of technology. These practices illustrate how electronic music is enriched with visual and theatrical characteristics.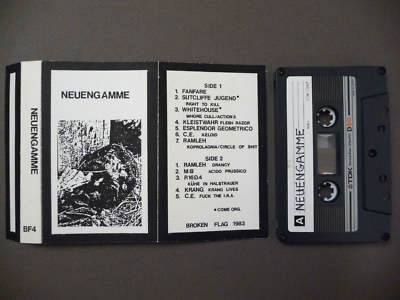 Experimental musical practices don't just exist within the confines of art and academic institutions, but also beyond, in clubs, pubs and dark rooms around the world. We examine key æsthetic and cultural issues of some of these practices, from noise to improv, as ways into talking about the music.

If creativity is a field, copyright is the fence. We each own the property of our creative efforts and the extent to which trespassing is tolerable is entirely up to us composers and electroacousmaticians. These thoughts on the subject were first presented at a CEC conference 30 years ago.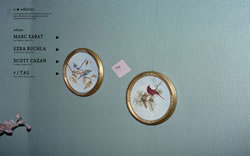 Through various distribution models, Care Of Editions integrates elements of time, space and performance into the language of the Internet. With the profits made from vinyl sales, listeners are paid for downloading the same albums under the Negative Money model.
Personal Reflections

The history of turntable music is also one of technology and people's thoughts about the potential offered by sound recording and playback. The author reflects on his relation to turntables as instruments and the political implications of this technological repurposing.

After an exploration of the concept of subversion in art, the author shows, through the analysis of four of his works, a development that slowly became more radical — from mere social and political commitment to subversion. Critique of one's own milieu is just as important as critique of the "others".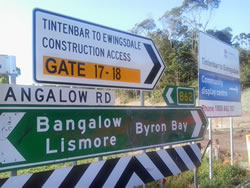 Inspired by Fluxus artist Nam June Paik's call to the creation of "postmusic" and guerrilla art practices by such artists as Banksy, the author's work with transmissions in unexpected contexts blurs the boundary between the public, private and artistic spheres.

In an age rampant with diversity, self-segregation by not only the establishment but also experimental communities, and institutional integration of cultural radicality, is artistic "subversion" even possible? Or should this concept be understood from a different perspective than thus far?
Subversive and Experimental Practices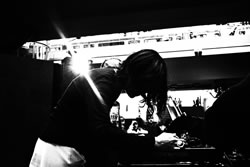 A text on experimental turntablism written like an imaginary live turntable set. Aware of the long history of collaging, sampling and cut-ups, JD Zazie organised and rearranged the sampled texts through juxtaposition, decontextualization, fragmentation, repetition, scratch, error and sonic texturing.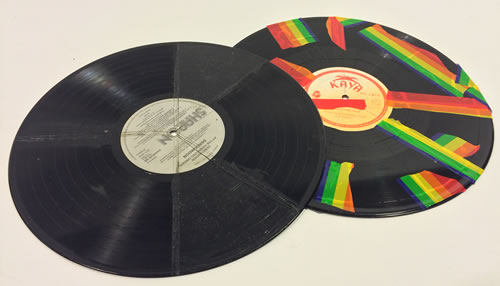 In his solo and collaborative projects, Dunning's practice involves repurposing records as instruments to create music rather than using them to serve their traditional role as a playback medium. He sees his work as a subversion of deliberate, clinical electronic music, welcoming accidents and the unwanted.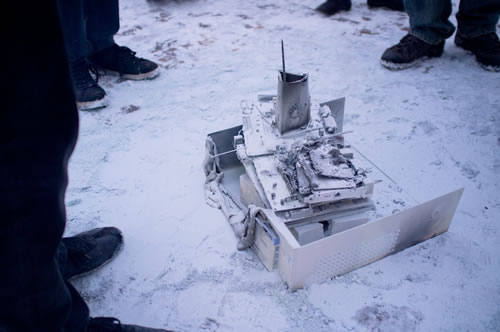 In performance, installation and recorded media, the author bends and breaks the material basis of computation and technology, subverting an in-grained division, discretizing and rationalism of the project of science in favour of a new materialist animism.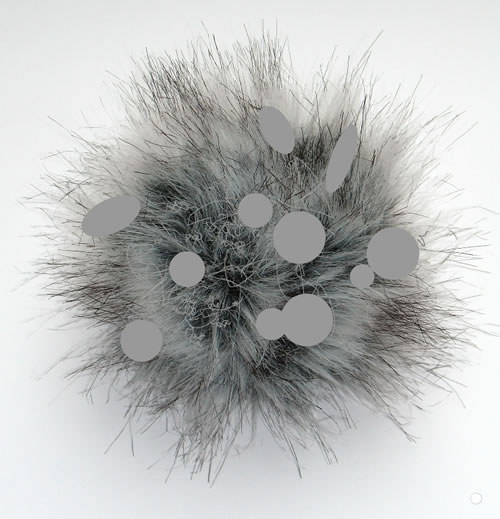 Intentional mistakes and glitches, as well as ephemeral phenomena and processes play an important role in the creation of site-specific, often subversive or disturbing sound installations and sound sculptures by German media artist Timo Kahlen.
Interviews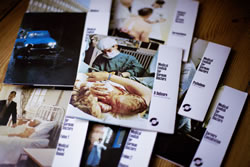 Swiss sound artist Joke Lanz, also known under his moniker Sudden Infant, talks about his second calling as a turntablist. Here he discusses his solo shows and collaborations, his experiences performing with an orchestra and the sonic treasures of his record collection.

In the early 1970s, Costinescu studied at the Columbia-Princeton Electronic Music Center, researching the similarities between the mechanical functioning of synthesizers and the human vocal tract. He later taught at Lehman College (New York), and founded the school's electronic music studio.

During his studies at Columbia-Princeton in the mid-1960s, Lewin-Richter was responible for "doing the dirty jobs" while in charge of electroacoustic music concerts in several halls. Later, he founded the Barcelona Electronic Music Studio as well as the Phonos Studio (today the Phonos Foundation).
Other Items
SONUS.ca
Works by some authors and / or artists in this issue can be heard in SONUS.ca, the CEC's online electroacoustic jukebox: