English
Figures canadiennes 2 + TES 2008 / Canadian Figures 2 + TES 2008
Articles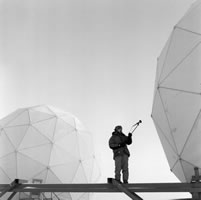 A theoretical account of Charles Stankievech's work that explores a uniquely Canadian history of communications.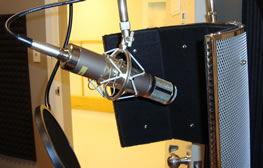 In 2008 VAMS launched an accessible space designed to meet the needs of people with a wide range of disabilities and musical capabilities.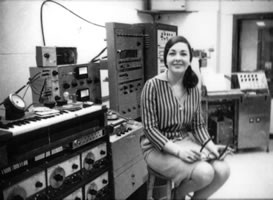 In January 2009 the author was invited by the Toronto chapter of the Audio Engineering Society to give a talk on her experiences composing in the late 1960s in the University of Toronto's Electronic Music Studios (UTEMS).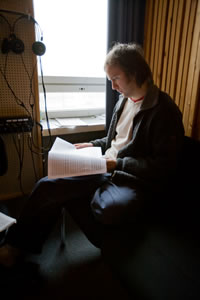 The author relates his experiences as a Canadian electroacoustic composer and performer living and working in Finland.
L'auteure réflêchit sur le rôle et les défis des femmes œuvrant dans le milieu de la musique contemporaine / électroacoustique dans les années 60 jusque nos jours et leurs nombreuses contributions au développement de la « scène » électroacoustique au Québec.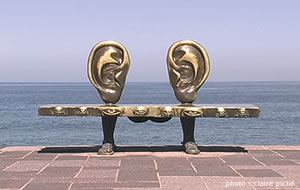 Cet article décrit brièvement des expériences de terrain qui ont donné lieu à des réflexions sur la perception intersensorielle à dominante auditive.
Francis Dhomont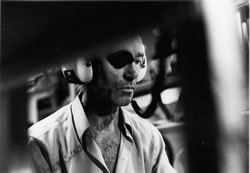 Abstraction et figuration dans ma musique
Du poétique au poïétique
Éléments pour une syntaxe
L'ensemble de ces trois textes de Francis Dhomont constitue une bonne introduction à son parcours de compositeur, à ses choix musicaux, à ses méthodes de travail et à son écriture. "Du poïétique au poétique" décrit son passage de l'instrumental à l'électroacoustique, "Abstraction et figuration dans ma musique" développe les raisons de ses choix et analyse certains procédés compositionnels, "Éléments pour une syntaxe" met l'accent sur l'importance qu'ont pour lui l'écoute et la perception dans les musique acousmatiques.
En 1997 Dhomont compose sa Frankenstein Symphony, prenant comme matériel source des extraits d'œuvres d'une vingtaine des ses étudiants et collègues ainsi que de ses propres compositions. Il répond ici à un questionnaire sur cette œuvre collective que lui a soumis le journaliste portugais Rui Eduardo Paes. Ce dernier s'est inspiré des réponse de Dhomont pour la rédaction, en 1999, d'un article dans la revue Monitor. Cependant, le présent texte, plus complet que l'article publié, est un original.
Toronto Electroacoustic Symposium 2008

The second edition of the Toronto Electroacoustic Symposium was held from 7–9 August 2008, coordinated by the Canadian Electroacoustic Community (CEC), the Faculty of Music at the University of Toronto and New Adventures in Sound Art (NAISA). Composers and sound artists from Toronto, across Canada and around the world discussed their work in two days of sessions: "The State of The Art", "Personal Reflections", "The Electroacoustic Voice", "Soundscapes / Installations", and "Systems and Techniques". A selection of the papers from the symposium is published in this issue of eContact!
Keynote speaker Normandeau talks about the 1980s Montréal electroacoustic scene, diffusion, his recent and older works, the changes in the milieu with the advent of digital technologies and comments on the generational change in electroacousticians, ca. 2000.
This paper addresses the fine line that exists between musical composition and documentation. The issue of musical composition vs. documentation is especially an interesting topic for electroacoustic music works that focus on soundscapes and narrative strategies.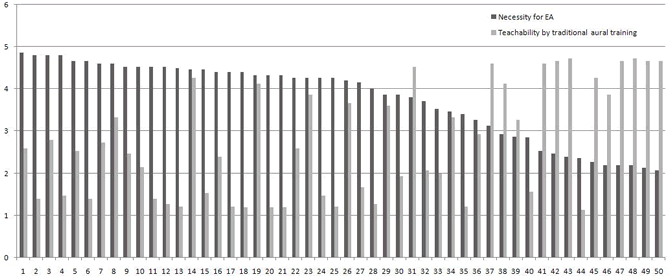 Like all musicians, the electroacoustic (EA) music composer/performer must be aurally skilled in order to produce and perform high quality artistic work, yet a very small number of EA-related programs worldwide provide a specialized aural training for EA.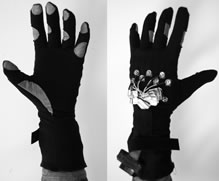 By reconstructing and reconfiguring the original Glove-TalkII and GRASSP speech synthesis systems to be portable and wearable, the performer can now move about to enhance the performance.
One of the fundamental aims of the project employing recordings of microscopic sound is to assist both staff and students who are visually impaired, aiding them by using sound to identify their location.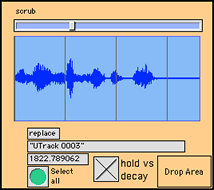 A new approach to real-time extraction of spectral information from a given sound and the dispersion of its spectral components using the Max/MSP programming environment is described. This is being developed for use in realtime performance processing.
Columns
[SONUS Gallery] Launch Concert of the Concordia Archival Project (CAP) by jef chippewa and Kevin Austin
[SONUS Gallery] 60x60 Canada 2008–09 by Eldad Tsabary
[INSTITUTIONS] Concordia University (Montréal) by Kevin Austin
NEW COLUMN! Focus on Institutions aroud the world: activities, courses, histories and more.
[REDISCOVERED TREASURES] Gottfried Michael Koenig: Project 1 — Version 3 (1967) by Eldad Tsabary
Revisited "classic" and lesser-known works from the past.
[ENTRÉES]
Marcelle Deschênes — Indigo (2000): Biography and Analysis by Todd Griffiths
Granular Synthesis and Barry Truax's Riverrun by Albert J. Bouchard
Global Movement, Local Detail: The Music of Tim Hecker by Brett Bergmann
NEW COLUMN! Introductory texts about composers and their works by students and emerging authors.
Reviews, Previews and New Releases
[REPORT] FUTURA 2008 (Crest France, 21–24 August 2008) by Guillaume Contré
[REPORT] A Thing About Machines (Coventry UK, 19–21 September 2008) by Annette Kinsella
[PHOTO ESSAY] Toronto Electroacoustic Symposium 2008 (7–9 August 2008)
Other Items
Links Page: Canadian Associations, Institutions…
Resources, associations, organizations etc. related to electroacoustic activities in Canada.
[SONUS.ca] Works by some authors and/or artists in this issue can be heard in the CEC's online Jukebox for electroacoustics:
La CEC tient à remercier le Conseil des arts du Canada (section Lettres et édition) pour son soutien à eContact! depuis 1997, ainsi que la Fondation SOCAN pour ses subventions de fonctionnement.
The CEC thanks the Canada Council's Writing & Publishing Section for supporting the journal since its launch in 1997, and the SOCAN Foundation for their assistance through the Core Funding Programme.