English
JTTP 2004
Jeu de temps / Times Play
Submissions / Soumissions
Freida Abtan - Steven Barnett - Nicolas Basque - Samuel Beaudoin - David Bednarczyk - Alexandre Bélair - Nicolas Bernier - Nicolas Bougaïeff - David Cecchetto - Matthieu Damer - Graham Dion - Milena Droumeva - Ryan Frizzell - Philippe-Aubert Gauthier - Tim Gowdy - Heather Hindman - Philip Karneef - Tomasz Krakowiak - Martin Lord - Mathieu Marcoux - Andrew McCallum - Michael F. North - Daniel Pruger - Stefan Smulovitz - Yan St-Onge - Nick Storring - Sundar Subramanian - Timothy Sutton - Mikael Tobias - Ryan H. Torchia - Eldad Tsabary - Patrick Valiquet - Andrew Watson - Ben Wilson
Winners / Gagnants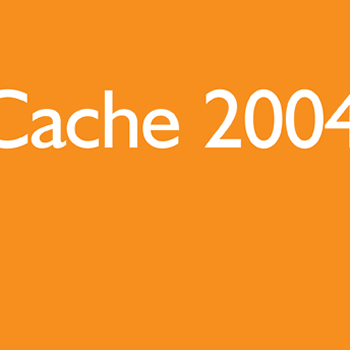 Freida Abtan
Samuel Beaudoin
David Bednarczyk
Nicolas Bernier
Martin Lord
Mathieu Marcoux
Daniel Pruger
Stefan Smulovitz
Nick Storring
Ben Wilson
Jury
Elizabeth Anderson
Kevin Austin
Dominique Bassal
Chin-Chin Chen
Chantal Dumas
Mark Hannesson
Hideko Kawamoto
Laurie Radford
Paul Steenhuisen
Ian Stewart
Pete Stollery
Pierre Alexandre Tremblay
David Turgeon
Barry Truax
Notes - Bios
Freida Abtan - lightness (and weight) 6:42 2004
Freida Abtan is a musician and artist living in Montreal, Canada. She holds a Bachelor of Mathematics (1999) from the University of Waterloo, and is currently studying digital image and sound in the fine arts at Concordia University.
Steven Barnett - Nefertiti Undercover 7:58 2004
Steve Barnett has been obsessed with sounds and soundscapes for his entire life and has been involved in sound production for just over four years. He is currently finishing his first year in the Concordia Electroacoustic program, and this piece was his final project for the year. It is an electroacoustic recreation of the beautiful and spacious jazz tune, Nefertiti, originally written by Wayne Shorter in 1967. With his Minidisc recorder, Audiomulch, Sound Forge and Acid Pro 3 he can be found working on new and exciting projects such as this eight-minute piece, entitled rather appropriately, "Nefertiti Undercover".
Nicolas Basque / Andrew Watson - 29.10.2003 11:23 AM Room 209 5:39 2003
Nicolas Basque est diplômé en électroacoustique de l'université Concordia. Il s'intéresse à la scénographie d'haut-parleurs, la conception d'installations sonores et l'intégration des nouvelles technologies à ses compositions. Il fait de la conception sonore pour la danse et le théâtre et travaille régulièrement avec Michel Lefebvre au Youtheatre ainsi que divers chorégraphes de la relève. Il se produit régulièrement avec son groupe Plants and Animals (www.plantsandanimals.ca) dans lequel il est guitariste et au sein du duo d'improvisation électroacoustique et d'installations sonores interactives Vertex (www.vertice.ca).
Nicolas Basque graduated in electroacoustic and instrumental composition at Concordia University, where he won the 2000 Alain Award in Electroacoustics and the 2001 Music Prize. He has done sound design for theatre (with the Youtheatre) and composed music for dance, particularly the choreography Les Enfants sauvages and Naufrage en trois temps by Hinda Essadiqi. He plays guitar in the band Plants and Animals and explores electroacoustic improvisation with the collective Vertice (www.vertice.ca). He has played electric guitar in the Kappa ensemble from 1996 to 2003 and participated to the recording of two CDs and different concerts with the ensemble.
Samuel Beaudoin - ékhôs 8:00 2004
«Pour moi, la vraie musique a toujours existé dans les bruits de la nature. L'harmonie du vent dans les arbres, le rythme des vagues dans la mer, le timbre des gouttes de pluie, des branches cassées, du choc des pierres, des différents cris d'animaux… sont pour moi la véritable musique. Mais il est probable que les oiseaux sont les plus grands musiciens qui existent sur notre planète : leur chant est extraordinaire.»

- Olivier Messiaen

Cette pièce se veut un hommage à tous ces sons de la nature.
Né à Montréal d'un père architecte et d'une mère professeure de piano, Samuel Beaudoin a toujours été déchiré entre les sciences et la musique. Initié au piano et à la menuiserie dès son jeune âge, il va plus tard tenter de rallier ces deux disciplines en prenant des cours de lutherie, parallèlement à des études en sciences pures. Il s'oriente ensuite en génie mécanique, mais dû à une carence musicale, il quitte ce domaine un an plus tard pour explorer le potentiel sonore des technologies audionumériques. Ceci l'amènera éventuellement à l'Université de Montréal, où il étudie actuellement en composition électroacoustique avec Robert Normandeau.
David Bednarczyk - Out of Focus 7:58
Alexandre Bélair - Âme de main / In the Hand's Mind 6:24 2004
Nicolas Bernier - ... sans quoi les imperméables jaunes existeront... 8:08 2004 SOCAN
« …sans quoi les imperméables jaunes existeront… » repose la vivacité, l'organicité et l'impulsivité des gestes d ans l'apprentissage.

Cette pièce est née d'un désir de plonger dans ce qui me déplaît et d'éviter la facilité. J'aimes les musiques calmes, douces et les longues trames statiques. « …sans quoi les imperméables jaunes existeront… » est donc une tentative de s'éloigner de cette direction. Je me suis lancé dans un montage serré et des gestes bien articulés.

L'inspiration me vient de l'enfance. L'imperméable jaune, c'est ce symbole de l'enfance, du jeux et de l'excitation de sauter à deux pieds joints dans l'eau pour l'éclabousser.
...sans quoi les imperméables jaunes existeront... is based on organic and impulsives movements in apprenticeship. It is born from an ongoing desire to plunge in things that I dislike and ovoid simplicity. I like calm, soft music with long static track. ...sans quoi les imperméables jaunes existeront... is an attempt to avoid this direction. And so I plunged myself in a tight montage with well articulated movements.

The inspiration come from childhood. The yellow rain coat (''imperméable jaune'' in french) is the symbol of childhood, a symbol of the games and of the excitement of jumping both feet in a puddle of water. Nicolas Bernier est né le 13 novembre 1977 à Ottawa. Il étudie la musique électroacoustique et la vidéo avec Robert Normandeau et Jean Piché à l'Université de Montréal. Nicolas Bernier is born on November 13, 1977 in Ottawa. He is studying electroacoustic music and video with Robert Normandeau and Jean Piché at the University of Montreal.
Nicolas Bougaïeff - QAZWSX v1.5 8:00 2004
This piece was written for two reasons. The first was to prove to myself that I posessed adequate technical abilities. I therefore pursued what I believed to be a very detailed and intricate style. The second reason was to prove to myself that I could work quickly: the piece was written from start to finish in six days. The sounds used are recordings of my microwave oven (on and off) and my fridge vegetable drawer.
Nicolas Bougaïeff has studied and played music on and off since age six when he both started violin lessons and playing with computers (an Apple 2e at the time). In between, he has been a pilot, drilled for oil, worked as a corporate drone, and worried a lot, amongst many things. His favorite hobby is riding his unicycle. He doesn't have a favorite color: he is color blind.
David Cecchetto - response.time [01_18] 7:53 2004
response.time [01_18] was created using SuperCollider, and was recorded live with fellow Concert Guerillas Collective member William Brent.
David Cecchetto has composed, created, performed and instructed in various media across Canada. David recently created the Canada Council funded multimedia performance Context Dictates Landscape?, which featured the conceptual experimentation that characterizes much of Davidís work, including his orchestral work premiered by the Victoria Symphony in 2004. As part of the Intermission Interdisciplinary Collective, David recently premiered the experimental music theatre work mnemosyne space in St. Petersburg, Russia. David received his M.Mus. (Composition) from the University of Victoria in April, 2004.
Matthieu Damer - Infrastructure 5:46 2004 SOCAN
Expanding infrastructure has created chaotic sound environments that are unfamiliar and obnoxious yet that still manages to become interweaved within the sounds that are familiar to us. What is it about these sounds that make them transparent and oblique all at the same time? It is with this in mind that I began to discover what the soundscape of our developing infrastructure had to offer.
Born in St Albert, Alberta in 1984, I have recently completed my first year in the Bachelor of Music program at the University of Alberta and wish to major in composition under Dr Howard Bashaw, Dr. Laurie Radford and Dr. Paul Steenhuisen. As well as studying the cello full time with Tanya Prochazka, I am also a Franco-Albertan Singer/Songwriter.
Graham Dion - The Hunt for Barren Riches 5:38 2004
"The Hunt for Barren Riches" is an examination of the 21st-century consumer culture and its emphasis on material acquisition. Just as possessions attempt to emulate the organic value found in inner peace, the sounds used in the composition are manipulations of natural sounds (snow, wood steps, artesian well, and voice), distorting their original purpose and presenting them with a new function. Furthermore, the altered voices use text from an original poem that exemplifies the materialistic customs of our society.
Graham Dion is completing his Bachelor of Music Education degree at Brandon University. Graham currently studies jazz and saxophone with Greg Gatien, and in the fall of 2003, started his electoacoustic education under the direction of Dr. Gerhard Ginader.
Milena Droumeva - scared skin 4:57 2004
Skin, our carnal reminder of fragility. Eroticizing fear, and fear of the erotic are the themes in Milena Droumeva's newest piece "scared skin." As an extension of the text-sound genre, it incorporates sampling from both musical instruments and voice.
Milena Droumeva is currently finishing her BA in Communications and will be starting graduate work in Simon Fraser University's Interactive Arts and Technologies program, specializing in acoustic and electroacoustic sound design issues.
Ryan Frizzell - Album 5:54 2004 SOCAN
Album attempts to recreate the feeling of nostalgia that arises when one looks through an old photo album. The piece makes use of a hypnotic drone and a soothing Rhodes piano to create the feeling of a floating, distant memory. Album also explores the possibilities of tape noise as a manipulated sound sample.
Ryan Frizzell is currently pursuing a Bachelor of Music in trumpet performance at the University of Alberta. He recently began studying electroacoustic composition under Dr. Laurie Radford.
Philippe-Aubert Gauthier - The Flying Baby 2004 2:15 2004
« The Flying Baby » est une pièce originalement composée en 2000 au sein de la suite très personnelle « Crashing With You ». Une suite au sujet d'un amour grandiose, mûri et profond. La pièce « The Flying Baby 2004 » est une adaptation de mi-parcours pour une installation visuelle, du même nom, actuellement réalisée avec Tanya St-Pierre alias DR TANR.
Philippe-Aubert Gauthier est ingénieur mécanique junior et étudiant au doctorat en acoustique. Ses recherches actuelles concernent la reproduction de champs acoustiques pour la spatialisation audio. Au-delà de ses occupations de recherche, Philippe-Aubert est un artiste principalement attaché à l'art audio, à l'installation et à l'écriture. Ses intérêts personnels sont reliés à l'acoustique, l'histoire de l'acoustique, les vibrations, le contrôle actif du son et des vibrations, l'acoustique des salles, la psychoacoustique, la psychoacoustique de la localisation spatiale, le traitement de signal audio, le traitement de signal adaptatif, l'audio, la synthèse musicale, la vulgarisation scientifique, les arts visuels et l'écriture. Philippe-Aubert Gauthier is a mechanical junior engineer and a Ph.D. student in acoustics. His current research is devoted to sound field reproduction and synthesis (spatial high-fidelity). P.-A. Gauthier is also an artist mainly concerned by audio art, installation and writing. His personnal interests are related to acoustics, vibration, active control of sound and vibration, history of acoustics, psycho-acoustics, sound localization, digital signal processing, digital audio signal processing, adaptive signal processing, musical synthesis, visual art and writing.
Tim Gowdy - to Kenny Werner 5:06 2004
Heather Hindman - State of the Union 3:39 2004
Utilizing both the 2002 State of the Union address and radio broadcasts from WW II, this piece aims to accumulate sound and textual material in block forms that ultimately end up in a free, abstracted state. As the rhythmic parameters become more abstract, the suggested duality between the two textual sources becomes clarified.
Heather Hindman has been studying composition and electroacoustic music with Laurie Radford at the Univeristy of Alberta. She will be graduating this spring with a Bachelor of Music in Theory and Composition.
Philip Karneef - Fibrosis One 3:10 2004
Tomasz Krakowiak - nika 7:37 2004 SOCAN
short composition for 6 oscillators entitled 'nika' .

to be fully composed, listener has to find its best possible volume adjustment. i recommend fairly loud to loud to get all the harshness.
During the last few years, Krakowiak has performed and recorded with artists such as Mike Hansen, John Oswald, Le Quan Ninh, Kaffe Matthews, Mike Snow, Peter Jacquemyn , Phil Minton, Paul Dutton, Gert-Jan Prins and others throughout Europe and North America. Influenced by experimental and electroacoustic practices, Krakowiak's sound ranges from post-minimal explorations of barely audible phenomena to drone-overtone density. His music is characterized by intense and detailed sonic events, which often seem more electronic than acoustic in their nature. He's native of Poland currently living in Toronto, Canada.
Martin Lord - Un peuple 4:26 2004
"Un Peuple" m'est apparu comme une courte description de l'évolution de la civilisation actuelle à travers un modèle du monde basé sur le judéochristianisme. La marche inexorable vers notre destinée se heurte constamment à des conflits qui sont ancrés profondément dans le tissu religieux, dans les croyances et préjugés non-raciaux issus d'une époque depuis longtemps révolue... Le tout est d'un contraste alarmant avec le niveau de développement technologique de notre civilisation.
Mes bases musicales sont le rock progressif, le jazz, l'électroacoustique, et l'improvisation. Suivant des études collégiales à l'Ecole de Musique de l'Université Laval, j'ai poursuivi des études en génie électrique, obtenant une maîtrise de la UBC en 1988. En 2002, après une carrière de quinze ans dans l'industrie des TIC, j'ai eu l'opportunité de me ressourcer et de poursuivre la composition de musique concrète sur une base thématique. J'ai formé le groupe Parallel Dreams - Musique Cinématique, Cosmique, et Concrète - un concept basé essentiellement sur l'improvisation, explorant les multiples dimensions émotionnelles et visuelles de la musique. Notre premier CD, E, a été produit à la fin 2003. Visitez-nous au www.parallelDreams.ca.
Mathieu Marcoux - Information 7:08 2004
" L'information est l'affaire de l'ingénieur. Son problème est de trouver le codage le plus performant afin de transmettre un message télégraphique d'un émetteur à un destinataire. Seul le canal importe. La production de sens n'est pas au programme. L'information est coupée de la culture de la mémoire. Elle " court après l'actuelle ", comme disait l'historien Fernand Braudel. La forme de temporalité qu'elle implique tranche sur le temps d'élaboration du savoir. "

Amand Mattelart dans Le Monde Diplomatique de décembre 2003.

Une table tournante, technologie en désuétude que j'ai sauvée de la visite finale au dépotoir, et de vieux vinyles, qui ont survécus à mon enfance, dont j'ai joués comme d'un instrument pour improviser la matière première de cette pièce. Pour un moment, je me suis imaginé être un archéologue des temps futurs qui trouve cet équipement dans une de ces fouilles.

Cette pièce fut réalisée au studio personnel du compositeur durant les mois de décembre 2003 à avril 2004. Mathieu Marcoux est un compositeur émergent. Il privilégie comme moyen d'expression une approche concrète de la composition en vue d'une diffusion acousmatique. Ceci n'empêche pas Marcoux de puiser dans la tradition musicale et d'intégrer à sa musique certaines techniques d'écriture instrumentales. Outre la composition, Marcoux travaille en collaboration avec Christian Bouchard à la création d'un duo d'improvisation. Originaire d'Amos en Abitibi, il a fait ses études au Conservatoire de musique de Montréal principalement dans les classes de Yves Daoust et de Serge Provost puis en Suède à la Musikhögskolan de Göteborg avec Åke Parmerüd. Mathieu Marcoux (1975) studied electroacoustic composition with Yves Daoust and instrumental composition with Serge Provost at the Conservatoire de Musique de Montreal. In 1998, he receieved a grant from the OFQJ that allowed him to attend the IRCAM summer academy. In 1999, he was awarded the second prize in the SOCAN competition for young composers, for "Corporation". In the same year, his works were presented in the "Elektra" concerts, presented by ACREQ, and in "Rien a Voir", produced by Reseaux. Mathieu Marcoux was finalist in the CBC Young Composers' Competition and received a mention in the Bourges International Electroacoustic Music Competition in the residence category.
Andrew McCallum - Playing Fast 4:37 2004
Playing fast is a piece created using software synthesizers as if there were hardware synthesizers. The piece is an attempt to capture a live motif within a studio based piece.
Andrew McCallum has been involved in Music for some time since birth, although it was not until recently that he found his way to the field of electroacoustics. Evolving away from a traditional musical stance has allowed him to experience and create new dimensions within his own head, and hopefully someday other peoples as well.
Michael F. North - Exuberant 6:35 2004
The piece is a live improvisation employing sound samples of fire and the sounds generated from a percussion pad sound module using a vibraphone patch. It is meant to convey the frenetic, exuberant movements of one of my sons as he dashes around the house from house chores to television to video game to homework to chores to game to........as well as a comment on the frantic pace of change of technology with all its starts and stutters.
Daniel Pruger - Symphonie für Waschmaschine 6:40 2004
Symphonie für Waschmaschine is dedicated to the washing machine on the other side of my bedroom wall whose quirks, sounds, and rhythms have been eched into my subconscious forever. This piece was invented, when, at a friends house, I heard another wonderfully quirky washing machine and realized how incrediably unique each machine really is. Using two washing machines as source material, the piece is structured around the cycles of the washing machine wash. Symphonie für Waschmaschine is a tribute to washing machines and their personalities everywhere.
I am a third year music composition major at Simon Fraser University in British Columbia.
Stefan Smulovitz - Please Hang Up 8:00 2004
Please Hang Up – a dream rudely interrupted by a phone call. (Featuring vocalist Viviane Houle.)
Violist and laptopist Stefan Smulovitz is best known as the leader of Eye of Newt. EON have played live soundtracks to over 40 films with most of Vancouver's top players joining in for a film or two. He has also performed with Francois Houle and the Paul Rutherford Octet at VIJF, John Zornís Vancouver Cobra Operation, Paul Plimley, Torsten Muller, the NOW Orchestra, and Uri Caine. At the 2004 VIJF he will be performing with Evan Parker.
Yan St-Onge - L'asile 1:12 2003
Nick Storring - (Lovesong For) White Invincible 6:03 2004
This piece is somewhat of an homage to rock music. The sounds in the piece are exclusively derived from guitar and, while I never actually intended it to be any sort of real tribute at all, I deliberately sought a kind of radiance, but also an uninhibited loudness and energy which is common to certain types of rock music. I was very much interested in evoking both sweetness and violence at once.
Nick Storring was born in Kitchener, Ont., in 1981 and began cello lessons at age four. He credits his early training in the Suzuki method with encouraging his interests in composition and improvisation, because of its focus on listening.

Nick currently studies composition with Peter Hatch in Wilfrid Laurier University's music program and is doing a directed study in improvisation with Glenn Buhr. Electroacoustics remain his primary focus. His piece "I am casting your shadow," derived entirely from cello sounds, was played at the 2003 Open Ears Festival in Kitchener, while "last floating-away helium balloon" was featured on the 2003 Kitchener-Waterloo Symphony New Orchestra series, and on NUMUS' 2003-04 season.

Nick has also been active as an improvisor on cello, performing in a variety of large and small ensembles. Alongside Jascha Narveson (on laptop/tablas), he performed live music for an adaptation of The Lion, the Witch and the Wardrobe with Kitchener's Theatre and Company. He was also a member of the first two versions of WLU's Improv Concerts Ensemble under Glenn Buhr.
Sundar Subramanian - May Pole Dance (Skips and Squiggles), pt 1 7:44 2004
This piece involves the live manipulation, using analog electronic means, of a sample of a skipping CD of Celtic harp music. It may be used for dance accompaniment. Listen closely for (sometimes) subtle shifts in timbre, rhythm, and dynamics. One theme to consider is tension, conflict, and synthesis between tradition and modernity.
I am completing my M. A. in Composition at York University, studying with Casey Sokol and David Mott. My thesis is a series of compositions that incorporate elements of improvisation. A highlight of my career so far is playing guitar in Glenn Brancaís 13th symphony in 2001.
Timothy Sutton - Horn Noises 2:05 2004
A collage of short scenes of noises produced by a saxophone. I am a composer of electroacoustic and instrumental music, occasionally experimenting with video.
I'm taking a Major in Electroacoustic Studies at Concordia University.
Mikael Tobias - The Duel 2:57 2003 SOCAN
Ryan H. Torchia - Photos from the Steven Giguere, Jr. Memorial Petting Zoo 7:28 2003 BMI
"Tragedy is when I cut my finger. Comedy is when you fall down an open sewer and die."
--Mel Brooks

for 4-channel tape
Ryan H. Torchia is a byproduct of the San Francisco Bay Area, though he immigrated to Canada in 2003 and now lives in Toronto. Between composing the occasional short-film score and performing with an avant-garde/noise ensemble, he managed to earn a BA and MA in Electro-Acoustic Music from San Jose State University in 1993 and 1998 respectively. His music and research has been presented throughout North America, Asia and Europe. He is currently one dissertation shy of a Ph.D. in Composition from the University of Buffalo, where he is studying with Cort Lippe.
Eldad Tsabary - Recurring Lucid Nightmare 5:02 2003 ASCAP
Despite the human basic drive to be content and happy, on certain days our positive attitude fails us and bad mood is inescapable. On such days we tend to concentrate on the many unfortunate aspects of the human existence: hatred, self-hatred, violence, brutality to animals, war, terror, racism, genocide, slavery, wastefulness, fear, despair, loss, death, apocalypse, etc. On these days, hope is absent and our life-force diminishes slightly. This dark-ambient piece was conceived on such a day and expresses this state of mind.
The music of Israeli Born composer Eldad Tsabary (1969) was heard at numerous venues and festivals worldwide including Carnegie Hall, Synthese 2003, Primavera en la Habana 2004 and CCRMA collaborating with Philharmonia Bulgarica, Robert Ian Winstin, Haim Avitsur and others.

Mr. Tsabary's music is released on ERM Media, JAZZIS, and (soon) Capstone records, and published by Editions BIM (Switzerland).
Eldad studied composition under David Loeb, David Del Tredici, David, Olan, and Tim Brady
Patrick Valiquet - Prognostics To Be Set Aside 6:08 2004
Prognostics To Be Set Aside is originally conceived as an installation intended as a critical reflection on a passage from The Phenomenon of Man by Teilhard de Chardin. A reading of the text was recorded and that recording is looped and processed in real-time by a program written in pure-data. There is very little chance of two readings ever being the same. The idiosyncrasies of the reader's voice and intermittent digital artefacts are highlighted. The present version contains two iterations of the text.
Patrick Valiquet was trained as a pianist at McGill University and now lives and works in Vancouver.
Andrew Watson / Nicolas Basque - 29.10.2003 11:23 AM Room 209 5:39 2003
Andrew Watson is a musician living in Montréal, Canada. A graduate from Concordia University (2000), his studies focused primarily on electroacoustic music. Since then, he has been honing a unique voice in the direction of a live and improvised approach to electronic/electroacoustics using realtime controllers, microphones, samplers and processors. His most recent work incorporates multi-speaker diffusion techniques/configurations, sensors, audience interactivity and sound installation concepts. Co-founder of the Vertice collective, he composes and performs actively in Montréal with Vertex, with the dance group Instant, with Capsule as well as with dance choreographers and video artists.
Ben Wilson - Sediment 7:55 2003
This version of Sediment is a stereo mix of an octophonic composition that incorporates sounds of rocks, boulders, gravel, sand and other detritus to indicate sedimentary formations containing multiple levels of strata.
Born 1975 Banff, Alberta

Ben Wilson is a Vancouver-based composer, performer and improviser of acoustic and electronic music. He has just finished his undergraduate degree in Music at Simon Fraser University and will be commencing graduate studies in Music Composition this fall at the University of British Columbia.
Support
Jeu de temps / Times Play (JTTP) est rendu possible grâce à une association stimulant la recherche et la créativité canadienne en électroacoustique établie avec l'université Concordia en 1986. La CEC reconnaît également le support du Conseil des Arts du Canada, qui a investi l'année dernière 20,1 millions dans les lettres et l'édition dans l'ensemble du Canada. Merci aussi aux membres de la CEC, qui ont aimablement fourni de l'aide financière au projet, et à PeP pour son aide constante à la production.
Jeu de temps / Times Play (JTTP) is made possible thanks to a partnership fostering research and creativity in Canadian electroacoustics established with Concordia University in 1986. The CEC also gratefully acknowledges the support of the Canada Council for the Arts, which last year invested $20.1 million in writing and publishing throughout Canada. Thanks are also due to CEC Members, who have graciously provided further financial support to the project, and to the PeP team for continued production assistance.