English
JTTP 2012
Jeu de temps / Times Play
Results / Résultats
The CEC is pleased to announce the results of the thirteenth edition of the CEC's annual project for young and emerging composers in Canada, JTTP. More information on the project can be found here. The next deadline is May 1, 2013.
Gagnants / Winners | Participants | Prix / Awards | Jury | CD Cache 2012 | Soumissions / Submissions
Winners / Gagnants
The top 5 placing composers as selected by the international jury receive CEC memberships and prizes donated by our Project Partners: DVDs and CDs, books and journals. Additionally, the top 3 placing composers receive cash prizes.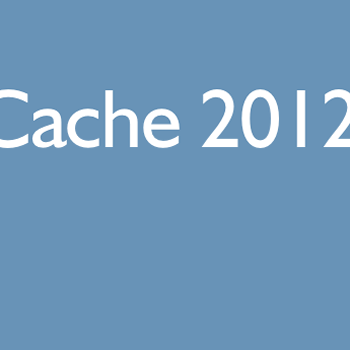 Participants
This year a total of 55 composers submitted their work to the project. By clicking on the names below you can read programme notes and biographies for each work submitted, and listen to works submitted to the project.
We are extremely grateful for the continuing support of our many Project Partners, who help ensure the success of the project and help us recognize the work of the upcoming generation of composers / sound artists. Several people and institutions from Canada and abroad donate cash, recordings, books and journals for prizes awarded to the top 5 placing composers. JTTP Media Partners broadcast and diffuse works in concert from the project.
If you wish to make a donation or become a Project Partner for the next edition of JTTP, please contact the JTTP Project Manager.
Jury
This year's international jury was made up of 33 individuals having a variety of backgrounds and experiences: composers, performers, representatives from various international bodies, radio personalities, electroacoustic educators and past JTTP Top 5 winners.
Kevin Austin
R. Dominique Bassal
Martin Bédard
David Berezan
Magdalena Buchwald
Rainer Bürck
Rodrigo F. Cádiz
Chin-Chin Chen
Valérie Delaney
Ivan Elezovic
Gordon Fitzell
Susan Frykberg
Barbara Golden
Florian Hartlieb
Michael Hoeldke
Elizabeth Hoffman
Bentley Jarvis
Hideko Kawamoto
Yota Kobayashi
Félix Lachance
Richard (Rick) Nance
David Ogborn
Timothy Opie
Pierre Paré-Blais
Émilie Payeur
Maggi Payne
Laurie Radford
Ana Maria Rodriguez
Martin Rumori
Diana Jane Salazar
Scott Smallwood
Barry D. Truax
Eldad Tsabary
Submissions / Soumissions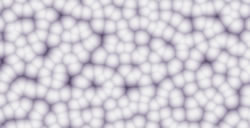 Dwayne ALI, Ian JARVIS — The Object Itself (video — 4:38 / 2012)
The texture I feel is the texture I see. The texture I see is the texture I hear. Yet, the texture I hear is not the texture I feel. Left alone to ponder the disconnect of what I hear and what I feel, my eyes tell me that it is my heart that betrays me; for, it is in the language of sight that all experience must lie in The object itself. The Object Itself is a collaboration between Dwayne Ali and Ian Jarvis. It is an exploration of texture in the realm of experience between representation and abstraction.
A media developer and artist who finds himself forever returning to his native city, Hamilton. He has worked in print, web, animation, audio, and some innovative DVD projects. He is currently completing an MA in Communication and New Media with a focus on real world user interfaces.
Ian Jarvis is a Sound Artist and Music Producer living in Toronto.
James ANDEAN — Maledetta (6:48 / 2011)
The idea for this piece began with my work on a contemporary reimagining of Cherubini's opera Medea, in collaboration with director Panos Balomenos, pianist Gaile Griciute, and others, which was presented at the Helsinki Design Museum in August 2011 as part of the Helsinki Night of the Arts. The sound material for Maledetta is built primarily from treatments of selections from the Maria Callas recording of Cherubini's opera, and from my recording of Gaile Griciute's performance of the piano reduction, as well as additional sound material which had originally been prepared for the Design Museum performance. Maledetta intends to present a portrait of the title character of Medea, primarily through a portrayal of her psychological state – shifting back and forth between calm and maternal, and vengeful, violent and disturbed. This is most clearly achieved through the processing and treatment of the sound material, but also through the dislocated formal structure: while certain sound materials act as both themes and structural markers, the work proceeds in a series of alternating states, with the sense of formal development regularly frustrated and ruptured, although the work regularly makes reference to the C minor chord of the opening and closing phrases. Maledetta was premiered at the concert Acousmatica I in the Musiikkitalo Black Box concert hall on October 20th, 2011.
James Andean is a doctoral student at the Centre for Music & Technology of the Sibelius Academy, in Helsinki, Finland. He is active as both a performer and a composer in a range of fields, including electroacoustic composition and performance, improvisation, sound installation, and sound recording. He is a founding member of improvisation and new music quartet The Rank Ensemble and of the sound collective Resonator Helsinki. He has performed in Finland, Sweden, Russia, Germany, Italy and Canada, and his works have been performed in Finland, Norway, Russia, Portugal, Canada and China.
David ARANGO VALENCIA — To Foglets (11:13 / 2012)
Les Foglets sont une collection de robots à l'échelle atomique aussi connu sous le nom de brouillard utilitaire. Ce brouillard utilitaire peut modéliser n'importe quelle structure physique. Aujourd'hui l'état de notre vie biologique appelle une autre façon de vivre. Selon Dr. Ray Kurzweil, l'évolution biologique se fera très étroitement avec celle du progrès technologique. Je tente de m'imaginer ce monde futuriste qui me semble fascinant. Par contre, les diverses formes d'expressions humaines comme les arts, la pensée illogique, abstraite et spontanée seront rendues obsolètes par un contrôle extrême de l'information et de la matière. Je tente d'exprimer à travers ma pièce, To Foglets, ce conflit entre pensée rationnelle et pensée illogique, spontanée et parfois chaotique.
Foglets are a collection of robots at the atomic scale also known as utility fog or nanobots. This utility fog can model any physical structure. Today the state of our biological life calls for another way of life: According to Dr. Ray Kurzweil, biological evolution will progress through the advancement of technology. Although this future world is fascinating, I cannot help but think of the various forms of human expression which will be rendered obsolete. Among these are: art, abstract and spontaneous expressions. To Foglets is homage to the conflict between strict rationalism and the spontaneous and sometimes chaotic human state.
J'ai commencé ma carrière musicale en tant que claviériste dans des divers types de projets de musique pop, électronique et métal industriel, tout en possédant une formation en piano classique. Après mes premières expériences, je me suis intéressé à la conception sonore et la possibilité d'utiliser le son afin de créer et explorer un langage unique dans la musique. C'est au Cégep de Saint-Laurent que j'ai découvert une nouvelle voie d'expression sous la direction de Michel Tétreault et Pierre-Marc Beaudoin, professeurs de composition électroacoustique. Aujourd'hui, je continue d'explorer les frontières de la musique acousmatique à l'Université de Montréal sous la direction de Martin Bédard, Robert Normandeau et Jean Piché.
David began his music career as a keyboard player in various types of projects, including: pop, electronic, and industrial metal, while possessing a background in classical piano. After his first experiences, he became interested in sound design and the ability to use sound in order to create, as well as explore, a unique language within music. He exploited his first ideas through various sound design projects, which included sound field recordings for documentaries and short films. It wasn't until college, when he attended Cegep de St-Laurent, under the direction of electroacoustic composers: Michel Tétreault and Pierre Marc Beaudoin that he really discovered a new, in-depth way of expressing himself. Today, he continue to explore the boundaries of electroacoustic music at Université de Montreal under the direction of Jean Piché, Robert Normandeau and Martin Bédard.
Connor ASHTON — TWAIN/TAPP (18:03 / 2012)
Ce travail est créé en utilisant une petite poignée de sources, y compris: une machine à écrire, papier déchiré, une cymbale ride, divers générateurs aléatoires de hauteur, un enregistrement d'une histoire courte de Mark Twain, et les enregistrements de divers trains.
Mvmts:
(0'00") I. hauteur déchiré
(5'38") II. angezapft (taraudé)
(11'09") III. dissipatum iri (déconstruit)
This work is created using a small handful of sources, including: a typewriter, torn paper, a ride cymbal, various random-pitch generators, a recording of a Mark Twain short story, and recordings of various trains.
Mvmts:
(0'00") I. hauteur déchiré (torn pitch)
(5'38") II. angezapft (tapped)
(11'09") III. dissipatum iri (deconstructed)
Connor Ashton est un pianiste de concert de formation classique, avec plus de 15 ans d'expérience dans la performance et de l'éducation musicale. Il a été formé dans une grande variété de styles, y compris le jazz, « stride », d'improvisation et du free-jazz, et la technique du piano préparé. Son expérience comprend des spectacles performance orchestrale de « Le Mandarin merveilleux » de Bartók, « Jeux vénitiens » de Witold Lutoslawski, et la première canadienne de « Dead City Radio (AudioDrome for Orchestra) » de Fausto Romitelli. Connor a été un membre de Vox Humana, les Chamber Singers UVic, et « UVIC » (les collective improvisateurs d'UVic). D'autres instruments avec lesquels il a une formation comprennent percussions d'orchestre, la voix, l'orgue, clarinette, et il espère un jour pour apprendre le banjo. Ses œuvres les plus récentes ont été dans les genres de la musique concrète et electroacoustiques expérimentales, avec de nombreux autres projets dans electronica, ambient, musique de chambre contemporaine et l'improvisation. Il aime la synthèse de la performance en direct et de la technologie, et est en train de construire un instrument électronique, commandés par la lumière. Il aime tous les sons.
Connor Ashton is a classically-trained concert pianist, with over 15 years of experience in performance and musical education. He has been trained in a variety of styles, including jazz, "stride", improvisatory and free-jazz, and prepared piano technique. His orchestral performance experience includes performances of Bartók's "The Miraculous Mandarin", Witold Lutosławski's "Jeux vénitiens", and the Canadian premiere of Fausto Romitelli's "Dead City Radio (Audiodrome for orchestra)". Connor has been a member of Vox Humana, the UVic Chamber Singers, and "UVIC" (the UVic Improvisers Collective). Other instruments with which he has training include orchestral percussion, voice, the organ, clarinet, and he one day hopes to learn the banjo. His most recent works have been in the genres of musique concrète and experimental electroacoustiques, with numerous other projects in electronica, ambient, contemporary chamber music and improvisation. He enjoys the synthesis of live performance and technology, and is currently building an electronic instrument, controlled by light. He loves all sound.
Adam BASANTA — Three Myths of Liberalism (17:34 / 2012)
Despite the numerous political, socio-economical and technological changes that have taken place since the 19th century, classical liberal ideology still provides a foundation for our conception of modern life and our place within it. I wanted to interrogate and complicate three interrelated aspects of this ideology – the relationship between the individual and the collective, the relation of work to monetary gain, and the search for individual self-fulfillment – through both a sonic and metaphoric lens. Each of the three aforementioned topics is explored sequentially throughout three intertwined movements. While interrogating liberal ideology, the piece does not propose a simple diametrically opposite philosophy; rather, it aims to reveal the complex ambiguities of modern life and the inadequacies of singular ideological dogmas. In this sense, the piece suggests a multiplicity of interweaving narratives, which are revealed and re-structured through the listener's imaginative engagement.
Adam Basanta (b. 1985) is a multiple award-winning composer and media artist whose work traverses electroacoustic, acoustic and mixed composition, audiovisual installations, interactive laptop performance and innovative light design. His work often explores different modes of listening, cross-modal perception, unorthodox performance practices and the articulation of site and space. His music has been described as "frantic, noisy and gutsy" (Words and Music), "an electrochemistry of the new and old" (Boston Musical Intelligencer), while "the richness and dynamism of colour in his pieces stirs questions" (Musicworks). His concert works, dance collaborations, and audiovisual installations have been presented internationally. Adam holds a BFA from Simon Fraser University, where he studied extensively with Barry Truax, and is currently completing an interdisciplinary research-creation MA at Concordia University, supervised by Sandeep Bhagwati (Montréal/Berlin) and Chris Salter (Montréal/Berlin).
Tristan BAYFIELD — Flesh and Drone (6:14 / 2011)
Reconciling life with social anxiety in a dominantly extroverted society, this piece is an attempt at sonifying one's internal experience during a full-fleged anxiety attack. It arcs slowly from the initial onset, to an intense and bewildering rush of adrenaline, then finally to an ending that recedes by the same pacing. The final strike of a low gong, is like the awakening of a someone coming out from deep mediation, and might signify that the worst is over, that life may proceed again, possibly anew.
An undergraduate student at SFU in British Columbia, Tristan Bayfield is pursuing a degree in computing science, while focusing in the areas of music composition, computer music, and generative music. His influences are strongly grounded in electronic dance music, although he enjoys exploring all genres under the umbrella of electroacoustic music.
Myriam BLEAU — Morse (10:34 / 2012)
Morse: petit morceau ironique. Cette pièce est une énigme, dont l'auditeur est appeler à découvrir le sens caché. Les sons proviennent principalement d'un vieux synthé Casio CPS-300 modifié. Merci également à l'armée américaine pour leur admirable vidéo Principles and Basic Technique for Good, Rhythmic Sending of Morse Code by Operating the Hand Key, qui révèle les secrets du code morse.
Originaire de Montréal, Myriam Bleau a été initiée à l'électroacoustique au Cégep de St-Laurent. Elle termine présentement un BFA en guitare jazz à l'Université Concordia et poursuivra sa formation en composition à l'Université de Montréal. En plus de continuer à composer de la musique instrumentale, électroacoustique et mixte, elle dirige actuellement plusieurs groupes aux influences électiques — jazz minimal, post-rock, hip hop… Elle s'intéresse aux frontières entre les styles et à la perception musicale.
Léa-Corinne BOLDUC — Infime Harmonie (7:07 / 2011)
L'accord entre deux émotions qui me composent, trouble et passion. Une quête du calme.
The agreement between two emotions which I am composed, passion and disorder. A quest for quiet.
Durant de nombreuses années, chanteuse grinçante au sein d'un groupe rock plein de décibels. J'ai étudié en technique en interprétation, chant jazz et populaire. Je suis finissante au baccalauréat en composition électroacoustique. Première tentative dans des concours de composition. Projet de maitrise en cours… à suivre!
For many years, squeaky singer in a rock band full of decibels. I studied technical interpretation, singing jazz and pop. I am graduate in Bachelor of electroacoustic composition. First attempt in the composition competition. Masters project in progress… stay tuned!
Elliott BUTT — Mechanic (3:07 / 2012)
A piece created from a single sample of an old clock.
Music student at Memorial University of Newfoundland.
Guillaume CAMPION — Étude littorale (13:30 / 2011)
« [...] et surtout, chantez! Chantez ces belles chansons de notre douce France et n'oubliez pas de verser une petite larme de reconnaissance pour nos amis canadiens qui nous les ont si précieusement conservées. » - Olivier Messiaen, in Chansons folkloriques françaises au Canada, M. et R. d'Harcourt, 1956. En 1919, équippé de son enregistreuse à rouleaux de cire Edison, l'anthropologue Marius Barbeau débarque dans le village de Sainte-Anne-des-Monts, situé sur la rive nord de la Gaspésie. Dans ce village et dans le village voisin de Saint-Joachim-de-Tourelle, Barbeau recueille, en l'espace de huit semaines, le nombre impressionnant de 800 chansons de tradition orale. Les recherches entreprises par la suite par Barbeau, puis par Marguerite et Raoul d'Harcourt de l'Université de Strasbourg, nous montrent que la majorité de ces chansons sont issues du répertoire folklorique français, datant d'aussi loin que les 15e et 16e siècles. Or, au début du 20e siècle, plus de traces de plusieurs d'entre elles dans la tradition orale du vieux continent, ni ailleurs au Québec, hormis quelques « classiques » plus largement répandus. Dans une démarche à mi-chemin entre l'acousmatique et le documentaire, je propose de vous raconter ici un peu de ce patrimoine oublié, et des circonstances qui entourent sa conservation le long du littoral Gaspésien. Un patrimoine oublié non seulement dans son pays d'origine, mais également, à peine un siècle après l'arrivée de Barbeau, dans ces villages éloignés qui l'avaient, jusqu'à récemment, « si précieusement conservé »... "Étude littorale" est une commande du Collectif Éole de Toulouse et a été crée le 11 novembre 2011 à la salle Edgar Varèse du Conservatoire Régional de Toulouse, dans le cadre de la 14e édition du festival Novelum. Comme son titre l'indique, cette pièce est pour moi une étude, un premier pas dans la composition d'une cycle d'œuvre entièrement dédié au sujet. "Étude littorale" est une commande du collectif Éole de Toulouse, crée le 11 novembre 2011 à la salle Edgar Varèse du Conservatoire Régional de Toulouse, lors de la 14e édition du festival Novelum.
« [...] and most of all, sing! Sing these beautiful songs from our sweet France and do not forget to shed a little tear in recognition to our Canadian friends who have so preciously preserved them. » - Olivier Messiaen, in Chansons folkloriques françaises au Canada, M. et R. d'Harcourt, 1956. Translation : Guillaume Campion In 1918, equipped with his Edison wax cylinder recorder, anthropologist Marius Barbeau arrives in Sainte-Anne-des-Monts, on the north shore of the Gaspe Peninsula. In this village and in the neighboring village Saint-Joachim-de-Tourelle, Barbeau recorded an impressive number of 800 folk songs within only eight weeks. Researches led afterwards by Barbeau himself and Marguerite and Raoul d'Harcourt, from the University of Starsbourg, France, revealed that most of these songs originate from as early as the 15th and 16th century France. However, when recorded by Barbeau in the beginning of the 20th century, a good number of them couldn't be heard anymore in their country of origin, or elsewhere in Quebec outside of these two villages. In an endeavor halfway between acousmatic music and documentary, I offer to tell you a little about this forgotten heritage and the circumstances that led to its preservation along the north coast of the Gaspe Peninsula. Nowadays, it is an heritage forgotten not only in its country of origin, but also in these small villages that had, until recently, « so preciously preserved them »… As its title suggest, this piece if for me a study, a first step in the composition of a cycle of pieces entirely dedicated to this subject. "Étude littorale" was commissioned by the collective Eole from Toulouse. It was premiered on November 11, 2011, at the Music Conservatory of Toulouse, as part of the 14th edition of Novelum Festival.
C'est entre mer et montagnes, dans sa Gaspésie natale, que Guillaume Campion s'initie à la musique et à la composition. Il obtient plus tard un diplôme d'études collégiales en Musique, Langues et Traduction (Campus Notre-Dame-de-Foy, 2007), se distinguant en cours de route à divers concours de musique classique. Depuis l'automne 2009, il s'investit dans la composition électroacoustique à la Faculté de Musique de l'Université de Montréal. Il commencera l'an prochain au même établissement une maîtrise visant à intégrer des éléments du documentaire journalistique à la composition électroacoustique.
It is between the sea and mountains of his native Gaspésie that Guillaume Campion first began to perform and compose music. He later obtained a collegial diploma in Music and Languages (Campus Notre-Dame-de-Foy, 2007), gaining various prizes and mentions in classical music competitions along the way. Since 2009, he commits to electroacoustic composition at the Université de Montréal. His music has since been played in concert and on radio airwaves in Canada and abroad. In September 2012, he will undertake Master studies aiming to integrate elements of journalistic documentary into electroacoustic composition.
Vanessa CARROLL — Novum Sonus et Veteres Traditiones (5:06 / 2012)
Novum Sonus et Veteres Traditiones is an electroacoustic composition which translates as 'new sound and old traditions'. Through sampling, digital signal processing, and synthesizing this piece joins ideas of contemporary music with traditional mass settings. The spoken text was recorded by Carroll and then manipulated to create the effect of multiple people and voices of the mass. Sine tones and synthesizers are paired with Gregorian chants to join the two concepts that are so woven together in today's society. During performances, it is essential that all lights in the concert hall are completely dimmed and one solitary candle is lit and placed at the front of the hall to ensure audience members become absorbed in sound and the dance of fire.
Vanessa Carroll is a young composer residing in St. John's, Newfoundland and Labrador. While studying at Memorial University's, School of Music, Carroll majored in Theory and Composition with her concentration being on piano. Originally from Grand Falls-Windsor, NL, Carroll first established her musical roots there at a young age. In the past, Carroll has won various music scholarships, including the Grace Morgan Entrance Scholarship and the Grace Sparks Scholarship, to further enhance her musical training. She has also won two silver medals for the Royal Conservatory of Music for two of her vocal examinations. In addition to work in the music field, Carroll also thoroughly enjoys volunteering with various organizations throughout St. John's. She anticipates graduating in the spring of 2013, and looks forward to spending some time studying abroad upon graduation.
Guillaume CLICHE — Tape (7:40 / 2011)
Tape est une pièce réalisée au cours de ses études au Conservatoire de musique de Montréal. C'est à priori une recherche basée sur l'extraction et l'extrapolation du potentiel spectral des sources sonores. C'est une mise en valeur du caractère rugueux des matériaux. Un travail de gestuel où le dynamisme des formes exploite le côté dur du contenu morphologique des objets.
Guillaume Cliche est Bachelier de l'UQAM en Arts visuels et médiatiques. Il étudie présentement en composition électroacoustique au Conservatoire de musique de Montréal aux Études supérieures I. Depuis quelques années, son travail s'est effectué en collaboration avec différents groupes issus du milieu de la performance dont : Spirite Duplicata (2009), Les étrangers de l'intérieur (2010), L'entre-rien (2011). Il expérimente à l'aide de ceux-ci différents modes de diffusion reliés à l'art sonore en direct. Depuis 2011, sa pratique se concentre principalement sur la réalisation de pièces dédiées à la diffusion acousmatique.
Guillaume CÔTÉ — Étude hypermoderniste pour banjo en sol majeur (6:34 / 2012)
Nous sommes une génération perdue, s'accrochant désespérément à tout ce qui lui semble moindrement authentique, mais trop peureuse pour faire preuve d'authenticité elle-même. Une génération défaite, résignée à l'hypocrisie de celle qui l'a précédée, celle qui a un jour chanté la révolution mais revend aujourd'hui ces mêmes chansons aux publicitaires. Nous sommes la dernière génération, la culmination de tout ce qui nous a précédé, détruite par la vacuité ambiante. […] une culture tellement détachée et déconnectée du réel qu'elle a arrêtée de donner naissance à quoique ce soit de nouveau. - Douglas Haddow, Adbusters, 2008.
Guillaume Côté est un artiste sonore privilégiant un discours musical basé sur les contrastes, laissant pleine liberté à la dualité que proposent sons bruités et instruments acoustiques. Sa démarche artistique repose essentiellement sur la recherche du beau dans l'imperfection des choses. Au delà d'un travail purement acousmatique, les intérêts du compositeur envers l'improvisation se traduit au sein de son propre duo d'improvisation avec Mathieu Frenette (saxophone sopranino et alto). Ses pièces ont été sélectionnées dans plusieurs festivals à travers le monde tels que le Electronic Music Midwest (Chicago, USA, 2010), Musica Viva (Lisbon, Portugal, 2010), Festival Longueur d'onde (Brest, France, 2010), Noisefloor Festival (Staffordshire, UK, 2011), New Music Festival (Hilltown, Irelande, 2011), ISCM (Miami, 2011) ainsi qu'au SEAMUS (Miami, USA, 2011).
Guillaume Côté is a young sound artist with a marked preference for a musical discourse based on contrasts, leaving full liberty to noisy sounds and acoustic instruments. His artistic process essentially rests in the search for beauty in things' imperfections. He is presently a student and teaching assistant in electroacoustic composition at Université de Montréal. His works have been broadcast worldwide, including Musica Viva Festival (2010, Portugal), Electronic Music Midwest Festival (2010, Chicago), Festival Longueur d'ondes (2010, Brest, France), Noisefloor Festival (2011, Stafford, UK) and SEAMUS (2011, Miami, USA).
Natalie CRINGLE — Submerge (7:37 / 2012)
So far under, submerged, sound becomes hazy, fuzzy and a bit distant from reality. Not only in water does one sink. We are composed mostly of water, just like organisms floating in the deep. Be it in the submarine of your thoughts, or under the pressure of the deep in caverns undiscovered, the water swells around and churns thickly. Utilizing synth patches and synthesizers, as well as many recordings and re-sampled audio waves, layers were formed to create a cohesion of thick ambient sounds. As one reaches for air, slowly ascending towards the light, the familiarity of the surface comes into view. And yet the resonation of the darkness lingers.
Ozma Sound is a versatile professional musician and producer from Vancouver, Canada. She is a skilled guitarist, pianist, singer and digital music producer. After completing Langara College's Electronic Music Production course, she moved on to work for a record label, as well as make music and soundscapes for short films and live dance performances. Currently she creates her own music, as well as collaborating with others, and works in art venues and on events. She is a life-long songwriter who can create songs in a variety of electronic, folk, experimental, orchestral and pop genres. Ozma Sound makes sincere, organic and heart-warming music for people who love musical innovation.
Travis DALLYN — Vérité (5:51 / 2012)
This is a 6-minute aurally guided meditation. Turn off the lights, but keep your eyes open.
Canadian musician, student, and entrepreneur. Currently studying music & commerce at the University of Alberta and part of The Creative Clubhouse Ltd, a non-profit private community centre for the arts.
Scott DANEK — ----- (2:14 / 2011)
The following sound work is crafted by sampling and manipulating randomly dialed cellular phones in a live environment. These soundscapes probe digital transmissions, capturing only a very small portion of the vast activity that is taking place at any given time. My work focuses on the interaction and counteraction of human, digital, physical, and dream spaces. These entities combine, crush each other, and create. I am interested in the space between these spaces. I am interested in how these spaces clash. I am interested in the sublimity of digits and dreams, and the separate reality that exists in digital space. In my work I strive to combine multiple realities that exist concurrently into one.
My work focuses on the interaction and counteraction of human, digital, physical, and dream spaces. These entities combine, crush each other, and create. I am interested in the space between these spaces. I am interested in how these spaces clash. I am interested in the sublimity of digits and dreams, and the separate reality that exists in digital space. In my work I strive to combine multiple realities that exist concurrently into one. Scott lives and works in the Boston area, Massachusetts, focusing on sound and digital video. His work is driven by the ideas of transmission, lucidity, physical existence and persistance, and the increasing prevalence of digital representation in civilization.
Jonathan DESJARDINS — Steel wool study #6 (10:40 / 2012)
Steel wool study #6 se veut une étude où la morphologie de la source sonore sert de partition. La laine d'acier est alors traitée comme forme et contenu.
Steel wool study # 6 is a study in which the morphology of the sound source is used as a partition. Steel wool is then treated as form and content.
Jonathan Desjardins vit et travaille à Montréal. Il détient un baccalauréat en beaux-arts avec spécialisation en arts computationnels de l'Université Concordia. Sa pratique artistique se décline en plusieurs champs dont l'art sonore, l'installation sonore, les arts d'impression, le dessin et la vidéo. Multi instrumentiste, il a composé pour le théâtre, accompagné plusieurs poètes et formé de nombreux groupes d'improvisation libre. Mon travail porte sur les liens synesthétiques de la matière sonore et visuel, sur leurs procédés, leurs écritures, leurs trajectoires; enfin, sur les croisements sensoriels qui en résultent.
Jonathan Desjardins lives and works in Montréal. He holds a BA in Computation Arts from Concordia University. His work is declined in several fields including sound art, sound installation, printmaking, drawing and video. Multi-instrumentalist, he has composed for theater, accompanied several poets and founded many groups of free improvisation. My work explores the synesthetic relationship of audio and video matter; their processes, their scriptures, their trajectories, and finally, the resulting sensorial intersections.
Gabriel DUFOUR-LAPERRIÈRE — Froissements (8:35 / 2012)
Prélude-Plis-Postlude La musique vient pour moi d'une nécessité d'organiser le chaos sonore qui nous entoure. De la même manière, la musique instrumentale peut être une instrumentalisation de la voix dans le but de dépasser les possibilités du langage. La musique électroacoustique, par extension, semble être une instrumentalisation de notre environnement dans le but d'y trouver quelque chose de cohérent. «Froissements» tente d'en faire autant en faisant dialoguer divers matières jusqu'à ce que quelque chose en émerge. En effet, des sons instrumentaux, abstraits et concrets interagissent ensemble. Chacun s'articule différemment en réponse à son environnement immédiat. Comprendre le chaos sonore qui nous entoure semble à la fin impossible, mais la tâche est nécessaire.
"Froissements" Prelude-creases-postlude Music is to me a need to organize the chaotic sounds that we live in. As instrumental music is in a way an instrumentalisation of our own voice for a need to go further the language's possibilities, electroacoustic music is an instrumentalisation of our surroundings for a need to articulate it so it would become somehow comprehensible. "Froissements" is an attempt to do so by turning the matter inward until something can eventually emerge. Therefore, instrumental, abstract and concrete sounds interact and try to articulate itself in response to its surroundings. Like understanding the incomprehensible chaos outside, it is an impossible task but a necessary one.
Originaire de Chicoutimi, Gabriel Dufour-Laperrière vit et travaille à Montréal comme compositeur, contrebassiste et artiste sonore. Ses oeuvres ont été présentées en divers lieux en Amérique du Nord et en Europe. Il a reçu un premier prix pour sa pièce Plier-Déplier au 8ième concours « Citta de Udine » dans la catégorie musique électroacoustique. Il a obtenue en 2008 et 2009 deux prix Socan et le Conseil des arts du Canada ainsi que du Conseil des arts et lettres du Québec ont soutenus son travail. En 2010, il fut invité comme artiste en résidence à GlogauAIR, Berlin. Il est membre de La Machine, une formation musicale à effectif hors de l'ordinaire dédiée à la création et à la recherche de répertoires inconnus en musique contemporaine.
Gabriel Dufour-Laperriere lives and works in Montréal as a composer, sound artist and a double bass player. He studied double bass and composition at Le Conservatoire de musique de Montréal. As a composer, he mostly dedicates his time to mixed media, instrumental composition and film scores. He participates in various projects in collaboration with visual and sound artists. He is a member of La Machine, an odd instrumental music group dedicated to new and rarely played music. He's been rewarded twice by the canadian foundation SOCAN and won the first price absolute in 2010 in the electroacoustic section of "Citta di Udine". This same year, he was invited as an artist in residence to GlogauAIR, Berlin. The Canada Arts Council and the Conseil des Arts et Lettres du Québec has supported his works which were presented in cities in North America and Europe.
Nathan EVANS — Noise and Nature (9:17 / 2012)
Noise and Nature is a soundscape composition consisting of a series of environmental recordings gathered throughout the travels of the composer between the fall of 2011 and the spring of 2012. As well as being conducted in Vancouver BC and the rural gulf island setting of BC's Hornby Island in the Salish sea, the recordings were gathered abroad on the big island of Hawaii as well as the southern tip of the Baja peninsula in Cabo San Lucas Mexico. The intention of the piece is to present the sounds of ones environment in a relationship that promotes ecology and balance, to demonstrate a form of natural counterpoint within ones acoustic surroundings that demands active listening perspectives, and to draw attention to the ever-present permeance of noise and nature within the worlds constantly shifting yet fluid acoustic environments.
Nathan Evans was born and raised in East Vancouver where he has been actively pursuing various creative interests including skateboarding, video production and electronic music. He is currently focused on electronic music production, sound design for film, digital videography and analog photography. Nathan is currently a student in the music program at SFU's school for the contemporary arts. He releases his electronic music under the alias Dale Evans.
James FINNERTY — Essence Extracted (6:36 / 2012)
Processed string quartet sample, using granular and concatenative synthesis. Final project for EAST407 Electroacoustic Composition II with Rosemary Mountain.
James Finnerty is currently completing an undergraduate degree in Electroacoustic Studies at Concordia University in Montréal.
Fernando Alexis FRANCO MURILLO — Noche Triste (8:08 / 2011)
L'idée derrière "Noche Triste" est de re-créer l'évènement du 30 Juin 1520 durant lequel les aztèques ont chassé les espagnoles de la capitale du Méxique.
The main concept behind "Noche Triste" is an event that occured during the conquest of Mexico. La noche triste took place on the night of June 30th 1520 during which the native Aztecs forced the Spanish "conquistadores" to leave the capital of Mexico.
Fernando Alexis Franco Murillo étudit la composition électroacoustique au Conservatoire de Musique de Montréal sous la direction de Louis Dufort.
Fernando Alexis Franco Murillo is currently studying electroacoustic composition at the Conservatoire de Musique de Montréal under the direction of Louis Dufort.
Victor GARIBALDI — Methodique (6:46 / 2012)
Victor Garibaldi is an electroacoustic music composer from Montréal, Canada. He produces all kinds of sound designs for video and fixed medias. His main passion is the creation of electronic and computer music. His Electroacoustic composition "Elitism 2" was selected to be played at the Toronto Electroacoustic Symposium — 60x60 Canada 2011. He believes that sound is visual and he states that "In order to really understand a sound, we have to listen with our eyes. By visualizing sound, we can understand how sound is created and also how it is perceived by others." VGaribaldi is an electronic music producer, remixer and a dance DJ performer. His music productions have been played in nightclubs all over Canada, Europe and Mexico. He is also a photographer and a video artist.
Christopher GORMAN — O_t_LIA (5:56 / 2011)
O_t_LIA is a reflection on the development of human perception, based on observations made during the 6 months following the birth of my son. It is about the transition between one world and another, an attempt to imagine living in a world that can be seen, heard, and felt without words or concepts, and the unseen world (wireless communications, neutrinos, etc.) that surrounds us. It is about the shaping of human experience by experienced humans, the wiring of the brain, and waking up in the middle of the night and not knowing where, or what, you are. This piece is dedicated to my son Luca, as a celebration of his journey to be here with all of us on planet E.
Began working with sound 10 years ago. This piece marks my first official release.
Barah HÉON-MORISSETTE — Morphose (9:44 / 2011)
Les percussions s'entrechoquent, résonnent, grondent, scintillent, vrillent et disparaissent. Une voix s'élève, appelle, se voile, se dévoile, vibre et succombe. Ensemble, elles se transforment, se déforment, se façonnent et se fondent l'une dans l'autre. Même sculptée, la nature primitive de chacune reste tapie dans l'ombre. La morphose n'est qu'un leurre.
La percussionniste Barah Héon-Morissette œuvre à la fois sur la scène musicale contemporaine et dans les milieux de diffusion en arts visuels. Dotée d'une grande versatilité, tant par l' « orchestre » des instruments de percussion dont elle joue et son répertoire constamment augmenté d'oeuvres nouvelles que par la diversité des projets artistiques auxquels elle participe, elle est une actrice remarquable de la création musicale et artistique. Barah Héon-Morissette est titulaire d'une maîtrise de l'Université de Montréal en interprétation d'oeuvres contemporaines sous la direction de Julien Grégoire (percussionniste), de Robert Leroux (percussionniste) et de Lorraine Vaillancourt (directrice artistique du Nouvel Ensemble Moderne). Cofondatrice de l'ensemble In Extensio, elle dirige sa recherche vers la communication et la relation de l'interprète avec le public en musique contemporaine. Cette démarche l'a notamment conduite à créer lieu commun, un forum dédié à la communication et à la diffusion de la musique d'aujourd'hui à Montréal. Depuis janvier 2010, elle est doctorante de l'Université de Montréal en composition électroacoustique avec le Professeur Jean Piché et boursière du Fonds de recherche sur la société et la culture (FQRSC). Ses recherches l'amèneront à développer un langage gestuel sur une un système interactif de captation du mouvement. Ses passages des salles de concerts aux espaces d'expositions participent à nourrir son jeu dynamique et poétique. Dans le domaine des arts visuels, les bandes sonores qu'elle conceptualise l'ont amenée à collaborer avec de nombreux artistes. Ces œuvres ont été diffusées lors de plusieurs événements à travers le monde : Artransmédia (France) en 1998 et 1999, Transvernacularité 2000 (France) diffusé en collaboration avec Langage Plus (Alma, Québec) et la Fondation D.A.N.A.E. (Jarnac, France), au M.A.I. (Montréal, Art Interculturel) en 2002, à la Ryerson Art Gallery (Toronto), à la Southern Alberta Art Gallery, au En Tangsogade 4 Udstilling (Dannemark) en 2003, à la Beetrot Tree Gallery (Angleterre), à la galerie Observatoire 4 (Montréal), au Festival de Trop (Paris) en 2004, au Lobe ( Chicoutimi, QC), à Vu (Québec, QC) et à Strasbourg. En parallèle à son travail d'interprète, elle a été directrice générale de la société de concerts Codes d'accès, membre du conseil d'administration et du comité artistique du groupe Le Vivier, voué à la construction d'un carrefour pour les musiques nouvelles.
Jullian HOFF — Chants migratoires (10:10 / 2012)
Chants migratoires s'inspire du surréalisme. Son parcours oppose des plans aériens à des agitations terrestres, des monstres mécaniques à quelques petits chanteurs, témoins de ce tumulte. En elle, ça se transforme, s'imite, se dispute, s'harmonise.
Je suis né en 1980 à Metz en France. Je compose de la musique depuis 1993 et me produit en concert depuis 1995. D'abord autodidacte, j'ai passé mon adolescence à explorer les ressources de ma guitare, à écrire et chanter des textes poétiques, à élaborer des arrangements sur 4 pistes à cassettes, à tester l'échantillionnage sur un « tracker » 8 bits de mon Amiga 500 et à dessiner des animations 2D sur cette même machine, pixel par pixel. Plus tard, j'ai obtenu un diplôme de musicien professionnel en guitare électrique (Music Academy International — Nancy FR, 2001), un certificat de fin d'études musicales (guitare classique — Conservatoire de Metz — FR, 2007) et je complète présentement un Baccalauréat en composition électroacoustique à l'Université de Montréal. Différentes formations musicales de rock, pop, électro-punk, funk, drum'n'bass m'amèneront à me produire dans plus de 100 concerts en France et au Luxembourg. Au début des années 2000, la croissante accessibilité des studios personnels numériques m'a permis de développer mes premières techniques d'écriture électroacoustique, que j'ai mises à profit de deux formations musicales : Melmak Maniak, duo d'électronica-punk et Le labo du Pr. Klaüs, électronica expérimentale. En 2004, j'ai crée l'association qui donna naissance à Zikametz, un des plus importants festivals pluriculturel de Lorraine FR. Ce festival est devenu un incontournable annuel de la scène musicale. Pédagogue, j'enseigne la guitare et la création musicale par ordinateur depuis 10 ans. (Conservatoire de Marly FR, Maison de la culture de Metz FR, Centre St Mathieu de Montréal QC) En 2007, j'ai crée le label indépendant, Label'affaire, et réalisé mon premier album d'auteur-compositeur, Dépaysement sans passeport (2009) dans lequel j'explore de nombreuses avenues des musiques populaires. Je me suis installé à Montréal en 2009, en quête d'un lieu d'une grande vivacité culturelle. J'y ai notamment rencontré le compositeur québécois Martin Bédard et son influence a grandement nourri ma musique et ma vision. La musique acousmatique me permet d'assouvir mes pulsions expérimentales, de créer des micro-mondes et d'explorer le potentiel infini de la matière sonore. Je vise à intégrer le fruit de ces recherches à d'autres contextes, dont la musique mixte et les performances multimédias.
I compose music since 1993 and perform in concert since 1995. At first self-taught, I spent my adolescence to investigate the resources of my guitar, to write and to sing poetic texts, to elaborate arrangements on 4 tracks K7, to test sampling on a "tracker" 8 bits on Amiga 500 and to draw 2D animations on the same machine, pixel by pixel. Later, I obtained a diploma of professional musician in electric guitar (Music Academy International, Nancy, 2001), Certificat de fin d'études musicales (classic guitar at the Academy of Metz in 2007) and I complete at present a diploma in electroacoustic composition at the University of Montréal. Various music groups of rock, pop, electro-punk, funk, drum not bass will bring me to produce more than 100 concerts in France and in the Luxembourg. At the beginning of 2000s, increasing accessibility of the digital personal studios allowed me to develop my first techniques of electroacoustic writing, when I took advantage of two music groups: Melmak Maniak, duet of électronica-punk and The lab of Pr. Klaüs, électronica experimental. In 2004, I created the association which gave rise to Zikametz, one of the most important festivals multicultural of Lorraine. Teacher, I teach guitar and musical creation by computer for 10 years. (Academy of Marly Community arts center of Metz, Centers St Mathieu of Montréal QC) in 2007, I created the independent label Label'affaire, and realized my first album as composer-songwriter, "Dépaysement sans passeport" ( 2009 ) in which I investigate numerous avenues of the popular musics. I settled down in Montréal in 2009, in search of a place of a big cultural liveliness. I met there in particular the Québecois composer Martin Bédard and his influence largely fed my music and my vision. The acousmatic music allows me to quench my experimental drives, to create micro-worlds and to investigate the infinite potential of the sound material. I aim at integrating the fruit of these researches) into the other contexts, among which multimedia performances.
Teresa HRON — BitterSweet 1.0 (7:59 / )
BitterSweet I is my first attempt at sonifying a particular emotional transition. I became interested in this quality in music when I was playing Orlando di Lasso's motet Tristis est Anima Mea, and was struck by not only its word-painting, but in the way it described a very powerful emotional change in the sound itself. I began by making myself a "mixtape" of songs I regularly listened to - Tom Waits, Marc Ribot, Stevie Wonder, John Coltrane/Elvin Jones - that, placed one after another (or juxtaposed), described a series of emotional states that charted the gesture I wanted to make. Then began a process of distillation and then abstraction, resulting in the piece you are hearing now.
Recorder player and composer Terri Hron comfortably migrates from performance to composition, exploring acoustic and electronic sounds in both written and improvised situations.As a performer, Bird on a Wire is Terri's ongoing project to commission, perform and record new pieces for recorder and live electronics. The first album was released in 2009 and included works by Peter Swendsen, Laurie Radford, Juan Parra Cancino and Peter Hannan. The second installment, Flocking Patterns, involved eight composers writing in multi-channel: Daniel Blake, Jorrit Dijkstra, Jenny Olivia Johnson, Emilie LeBel, Paula Matthusen, Darren Miller, Robert Normandeau and Elliott Sharp. With the support of CIRMMT, she and Amandine Pras recorded and mixed it in surround in the summer of 2011.Terri performs in many improvisational groups including the multi-disciplinary SpaceMelt with clarinetist Sam Davidson and visual artist Michael Markowsky. Terri's compositions span the range from works for Baroque Orchestra to acousmatic pieces. Her current composition projects include Sharp Splinter, a set of works for instruments and electronics based on her family archive, and a new work for Spiritus Chamber Choir, Calgary.Her own experience as a performer and her interest in working with individuals has led Terri to research creative collaboration between composers and performers, especially within settings involving technology. Using her own projects as case studies, her current doctorate in composition at the Université de Montréal with Philippe Leroux and Isabelle Panneton focuses on composing for what she calls the "idiomatic performer."Many foundations and artist organizations have awarded Terri scholarships, prizes and residencies, including the Banff Centre, the Canada Council for the Arts, the Prins Bernhard Cultuurfonds, the Czech and Slovak Society for the Arts and Sciences, the Centre for Interdisciplinary Research in Music and Media Technologies, the Atlantic Center for the Arts and the Alberta Foundation for the Arts.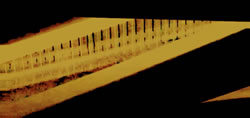 Ian JARVIS, Nicolas HESLER — Source (video — 6:18 / 2012)
Source explores the fragmentation of performance that is imposed by digital media. The interplay of action, object, and observer was explored during both the visual and audio recording process. The audio sources include the voice; everyday objects like bowls, cups, popcorn, and tinfoil; traditional instruments including a cello and piano; and the soundscape of a local train station. Drawing from the natural qualities of the recorded sounds, the music traverses rhythm, melody, texture, and gesture; seeking a balance between them. The visuals were fused to the audio by videotaping and manipulating everyday materials in response to the music.
Ian Jarvis is a Sound Artist and Music Producer living in Toronto.
Nicolas Hesler is a Technologist for Sheridan College's renowned BAA Animation program and instructor for Sheridan's Visual and Creative Arts program. Nicolas studied Film and Video production at York University before launching a career in media arts. Nicolas is currently completing a Masters of Arts in Communication and New Media at McMaster University.
Daniel KAGA — The Circuits of Human Consciousness (10:26 / 2011)
This piece is an exploration of the Human Consciousness based on the Timothy Leary's Eight-Circuit Model. Each circuit is represented in order, . and has its own unique structure, sounds and usage in space that will reflect the nature of the circuit itself, helping to bring out the conceptual ideas behind each mode of thinking. Originally composed for 5.1 surround sound.
Daniel Kaga is a young sound artist from Vancouver currently enrolled in the electroactoustic studies program at Concordia University. Audio-Visual relationships are what inspire this composer the most.
Lyn KATCHO — Contre-poids (7:00 / 2011)
Contre-poids est un jeu d'équilibre entre les extrêmes, explorant la diversité et la complémentarité des matériaux et des temporalités.
Diplômée en composition au Cégep St-Laurent sous la tutelle de Michel Tétreault et Pierre-Marc Beaudoin, Lyn Katcho étudie présentement en composition électroacoustique avec Louis Dufort au Conservatoire de Musique de Montréal.
Sébastien LAVOIE — Autumn (The Fourth of the 4 Seasons) (6:00 / 2012)
Mon objectif est d'offrir un sens musical aux 4 Saisons, en utilisant des sons associés à chacune de ces saisons, et en leur intégrant une spatialisation reliée aux 4 points cardinaux. Vivaldi a composé les 4 Saisons version musique classique, et bien moi je vais faire les 4 Saisons version musique électroacoustique. En regardant dans mes prises de son pour m'inspirer a créé un nouveau projet, j'ai remarqué que j'avais des enregistrements des 4 Saisons. Alors, je me suis proposé de récolter et classifier mes enregistrements par saisons. 1-Hiver, 2-Printemps, 3-Été, 4-Automne. L'intérêt premier de ma maîtrise est la spatialisation, alors j'ai voulu donner une priorité à l'espace pour mon projet de composition. Ainsi, de par la localisation spatiale de diffusion, je me suis dit que j'incorporerais les 4 points cardinaux dans mon projet. Donc, il y aura un "certain focus", à chaque saison, une attention à la localisation (spatialisation), provenance des sons, selon la saison : 1-Nord, 2-Est, 3-Sud, 4-Ouest De plus, il y a aussi l'association des "4" éléments de la Terre aux matériaux sonores choisis dans chaque saison: 1-Eau, 2-Terre, 3-Feu, 4-Air.
My goal is to give a musical sense to the 4 Seasons, with sounds related to the specific season and to spatialize them according to their cardinal direction. Vivaldi did compose the classical music version of 4 Seasons, thus, I'm undertaking the achievement of the 4 Seasons in electroacoustic music. Over the last 4 years, I've recorded many sounds to inspire me in my compositional projects. Since I'm living in Canada, I've noticed that I had recordings from the 4 Seasons. Thus, I thought it would be great implement these sounds to its related natural elements (winter = water, spring = earth, summer = fire, autumn = wind). In addition, to complement the work, since it is composed for 8 channels, I've incorporated the 4 cardinal directions to give a geographical sense to the 4 seasons (winter = north, spring = east, summer = south, autumn = west). So there will be a focus in each season, an attention to the (spatial) location, of the sounds in the composition.
Sébastien est étudiant à la maîtrise, en composition électroacoustique, travaillant sur la Spatialisation sonore avec son professeur Robert Normandeau à l'Université de Montréal. Présentement, il est en Angleterre pour un échange-étudiant avec John Young à De Montfort University à Leicester. Sébastien se considère comme faisant partie de cette nouvelle génération d'étudiants en musique qui utilisent le Laptop comme instrument musical. Et cet outil de composition lui permet de se développer autant sur scène que dans un studio. Ce qui lui plaît, entre autres, dans la musique électroacoustique, c'est la possibilité, grâce à la technologie, de faire des alliages entre plusieurs sonorités et styles musicaux. Ayant maintenant complété son baccalauréat, il mène présentement des études au sujet de la Spatialisation sonore dans la musique, autant dans le processus compositionnel que diffusionnel. Explorateur sonore, il parcourt les différentes avenues bruyantes et musicales afin de saisir et de composer les chemins menant vers des sons nouveaux.
Sebastien is working on sound spatialization with his professor Robert Normandeau at Université de Montréal and with John Young at De Montfort University. Sebastien regards himself as belonging to this new generation of students in music who use the Laptop as musical instrument. After completing his bachelor degree, he decided to further his research on the spatialization of sound in electroacoustic music, from the compositional process, as well as in the diffusing practice. Sound explorator, Sebastien travels through the diverse avenues of noise and music in order to capture and compose the novel sounds.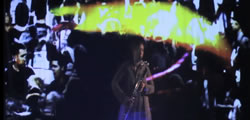 Julien-Robert LEGAULT SALVAIL — Fit into the crowd (video — 20:35 / 2011)
Pièce pour clarinette basse, ordinateur et vidéo réactive. Essayant de trouver un équilibre entre la sécurité et la liberté, Fit into the crowd est basée sur un personnage qui essaie de faire sa place dans cet environnement urbain duquel émerge des phrases dites au nom de la sécurité: Rentrer dans les rangs; Accepter l'intolérance urbaine; Que valent les luttes quand on est seul?; Aimer la sécurité et s'en entourer. Refuge Un personnage se réfugie dans un endroit de confort en réaction à une vie tumultueuse et stressante typique de la vie urbaine. Commande de NAISA, 2010
Piece for bass clarinet, computer and reactive video. Finding a musical juxtaposition between trying to create security and finding one's place, Fit into the crowd is based on a visual image of a character trying to musically find that place while keeping the urban security around them, with a tape part of different phrases commonly said for the sake of security like: I shouldn't step too far out of place; It's better to not take risks; Art beware, everything has been done. Refuge Refuge is an audio and visual reflection of one's character which seeks refuge in comfort in reaction to an urban turbulent and stressful life. Commissioned by NAISA, 2010
Julien-Robert Legault Salvail est originaire de Mont-Saint-Hilaire. Il joue du piano depuis qu'il a 12 ans, a toujours été intéressé par toutes les formes de musique et à la création. Il a performé dans plusieurs concerts et concours de piano avant de se donner entièrement à la composition. Il a une formation en piano classique avec Yves Davignon et en composition avec Michel Tétreault au Cégep de Saint-Laurent. Il étudie actuellement à l'Université de Montréal (BAC) en composition mixte avec Jean Piché et Denis Gougeon.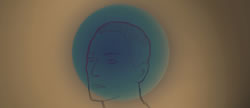 Marco LIY, David MARTINEAU-LACHANCE — Like This (video — 3:24 / 2012)
The electroacoustic composition "Like This", for the animation of the same name, is my sonic representation of the animator David Martineau-Lachance's visual work, and as such the two are intended to be presented together. The piece, based on fragments of Rumi's poem and featuring the voice of the animator, aims to convey an intimate narration and expand the emotional dimension of the visuals through the sonic possibilities of modular analog synthesis and partial editing and resynthesis. While keeping track of the visual aspect, this composition strives to emphasize the correspondence of analog modeled gestures with sounds interpreted in the digital domain, using resynthesized sonic material in combination with electroacoustic processors.
Kris McDougall — Again (7:49 / 2012)
"Again" is an exploration of extended vocal techniques. Every sound object was derived from the voice of soprano vocalist Annie Jacques, recorded at the Oscar Peterson Concert Hall in Montreal, Quebec. Its composition nods toward early tape music and musique concrète, but with a modern twist. Sound manipulation techniques are intentionally minimal, with an emphasis on clarity of the source material. The tone of the composition is at times light and playful, and at other times dense and complex.
Kris McDougall is a musician, composer and recording engineer from Montréal, Québec. His musical work spans many different genres and includes electroacoustic composition, electronic music, rock and heavy metal.
Neven LOCHHEAD — Gig Compression (8:53 / 2011)
While working at CFRC, a campus-community radio in Kingston, in his second year of University, part of Neven's job was to go out over other night to local indie rock shows and record them for the airwaves. After a while, a large collection of audio built up on Neven's hard drive. Gig Compression is composed of over 50 show recordings in Kingston in 2010-2011. Using the bits of unwanted and unused audio from the shows, such as soundchecks, crowd applause and moments of silence between songs, Neven creates new matter and new music, seemingly linking these separate shows in a kind of forced collaboration of discarded moments.
Neven Lochhead is a local sound artist, musician, video maker and radio programmer in Kingston, Ontario. His experimental sound works have been featured at Tone Deaf, an experimental music festival in Kingston where he was lucky enough to open for drumming legend, Charles Hayward. He has also been featured in venues like Modern Fuel Artist-Run Centre and The Artel. He is an undergraduate student at Queen's University where he studies Medieval literature. His artwork explores the possibilities of distortion and abstraction of place. He is currently a member of the Artel Artist Collective in Kingston, where he continues to make experimental sound and video work.
Norah LORWAY — Alone Together (hospital suites) (7:36 / 2011)
Alone Together (part 2) is a part of a set of recently composed pieces exploring the effects of the internet culture on our lives. The set takes its name from the book Alone Together (2011) by MIT professor Sherry Tuckle. The book discuses the effects of a fast growing internet culture on our lives, making claims that the various technological gadgets which have supposedly brought us closer together, have begun to draw us even further apart. Alone Together (part 2) takes the listener through the darker side of these connections, creating intricate textures, streams of ambience, a feeling of constant fluctuation, and a sense of anxiety throughout.
Alex MAH — Expiration (7:20 / 2011)
This piece was created almost exclusively using recordings of human breath. I was interested in exploring natural, non-verbal communication. Since breath can be considered the essence of human life, I believe it to be one of the most important means of communication.
Alex Mah is a composer based in the Vancouver area. His creative focuses include acoustic and electroacoustic composition. Chamber music and choral music are his concentrations in acoustic music and, for electroacoustic music, live and fixed pieces involving acousmatic techniques are concentrations. Currently, he is interested in exploring the possibilities of improvised music within an interdisciplinary context. He uses acoustic and electronic instruments sometimes combined with patches built in Max/MSP. This music is improvised alongside live theatre and dance.
Andréa MARSOLAIS-ROY — Arpenter les steppes gelées (12:30 / 2012)
Arpenter les steppes gelées «Aborder [le désert] ce n'est point visiter l'oasis, c'est faire notre religion d'une fontaine.» (Terre des hommes, Antoine de Saint-Exupéry) Le climat désertique et les tempêtes de poussière (Haboob) sont les trames sur lesquelles s'appuient la vie de certains humains confrontés à l'isolement et en manque de ressources vitales. Inspirée de l'oeuvre Terre des Hommes d'Antoine de Saint-Exupéry où les acteurs sont échoués dans le désert, cette pièce est influencée par l'errance mais aussi par l'espoir... Dans un tel voyage, il y a aussi des moments où les songes semblent aussi légers que le sable emporté par le vent ou aussi lourds et saillants que les rochers. «L'une des qualités constitutives de l'étendue est sans doute le silence ou bien, pour l'auteur, ce qui se passe comme en moi-même, il me faut me hâter de saisir le sens d'un sentiment qui peut s'évanouir» (Pilote de guerre, Saint-Exupéry).
Andréa Marsolais-Roy complète présentement ses études de troisième cycle auprès de Martin Bédard et Louis Dufort au Conservatoire de Musique de Montréal. Elle a un intérêt marqué pour l'alliage des disciplines, qui l'a poussée à composer avec le fil-de-fer, le mime et le vidéo-musique. Elle continuera à travailler en ce sens l'année prochaine lors de son diplôme de quatrième cycle en composition électroacoustique.
Evan MCINTYRE — HovaKix (2:30)
I'm calling my piece HOVAKICKS, because I used three different sample sources, one was a Kick drum sample, the other two were Jay Z acapellas. The first sample that appears is a kick drum sample. I stretched it out, and then reversed it to get that sound. To manipulate the sound, I used a variety of effects, including: Frequency Shifter, a filter, a filter/delay combination, corpus (a really cool ableton effect that adds/embellishes more natural/harmonic tones) vinyl distortion, and reverb. At about 1:15 my two other samples come in, both Jay z acapellas. The first one that sounds like an engine revving was by looping a really short vocal bit and then running it through a frequency shifter and a filter. The crashing water-ish sound is also a Jay-Z sample, which i put through a Dynamic Tube, Erosion, A bitcrusher, and EQ to take off a bit of the agressive high end sounds, a vocoder and reverb. The moaning sound is Jay Z going "woo" stretched out and put through a variety of effects. One thing I did, though was add a sidechain compressor on it with the kick sample, and automated the gain to go up slowly. This made it so that, over time the kick became more and more present, "breaking through" the moaning sound. With the Kick Sample at about 1:35, I began cutting in, out and boosting EQ levels to get a kind of sound melody.
Evan McIntyre is a 19 year old sound artist from Whitby, Ontario. But he currently calls Halifax his home, where he studies Journalism and Musicology at King's College and Dalhousie University. Music has played a large role in his life.
Ali NADER ESFAHANI — The Enchanted Trees (9:38 / 2012)
Imagine walking through an enchanted forest, touching the leaves and the dew, playing with the soil and the wind. Listen to the spirit of the trees.
Ali Nader Esfahani is an Iranian composer who graduated with his bachelor's degree in physics and completed his master's program in composition. He moved to Canada to continue his studies. He is currently a PhD student in composition at University of Calgary. He has written music for soloists, chamber ensembles, orchestras and electroacoustic medium.
Jordan NEUFELD — Cymbalize (9:40 / 2012)
Cymbalize was a piece written for an electroacoustic composition class in 2012. It was created by capturing the scratching, scraping, and striking of cymbals and sandpaper. Also present is a noisy sprocket of a bicycle. Cymbalize was processed with Kyma X and arranged in Logic Pro.
Jordan Neufeld was born in Winnipeg, Manitoba. He began taking piano lessons at age 6 and continued his music studies into high school. Jordan joined a heavy metal band at the age of 16, where he gained further performance experience and contributed to songwriting. Jordan is currently studying piano at Brandon University where he has expanded his electroacoustic composition skills.
Jordan NICKORICK — Transient (5:24 / 2012)
To be played (ideally) in 9.1 surround in a dark room. For stereo playback, a 2.1 system would be most suitable.
Jordan Nickorick is a 22 year old student studying for a Bachelor of Music degree with a major in Digital Audio Arts at the University of Lethbridge.
James O'CALLAGHAN — Reasons (7:32 / 2012)
Reasons is a piece written for amplified books and electronics. It is as much an ode to books and their powers as it is a manifesto for the musicalisation of everyday objects, to harness their familiar social and cultural meanings and guide them into an aesthetic context, unleashing new possibilities for discourse. As a composer, I envy the clarity and imaginative power that literature has to communicate ideas outside itself. If I can thieve a little bit of that for my music, then I will be pleased. This piece contains a number of transformations from the live performance of books into recordings of various real-world sounds, such as birds' wings, rain, fire and Javanese gongs. In general, these are not intended as literal statements, but poetic constructions reflecting the ability for words (and sound!) to inspire the imagination. For the rest, I defer to John Milton: "Books are not absolutely dead things, but do contain a potency of life in them to be as active as that soul was whose progeny they are; nay they do preserve as in a vial the purest efficacy and extraction of that living intellect that bred them." And: "...He who destroys a good book, kills reason itself..."
James O'Callaghan is a quickly emerging composer and sound artist based in Montréal praised for his "real orchestral imagination" and "highly refined sense of colour." (Vancouver Sun) His music, equally concentrated in acoustic and electroacoustic idioms, attempts to preserve a connection with real-world sound identities and social justice, often drawing on sounds from natural and urban environments as source material. His output includes over forty works of concert music, music for dance, theatre and film, and audio-visual installations. He received his Bachelors of Fine Arts in music composition from Simon Fraser University in 2010, studying with Barry Truax, David MacIntyre, Rodney Sharman and Arne Eigenfeldt. He is currently an MMus candidate at McGill University with assistance from SSHRC, studying with Philippe Leroux. His music has been performed across North America, in Europe, New Zealand and Japan, and his research has been presented at international conferences and published in Organised Sound. In 2011, he was selected for the inaugural Canadian League of Composers / Canadian Music Centre Composer Mentoring Project. He is a founding member and co-director of the Montréal Contemporary Music Lab.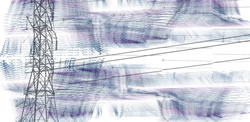 Jean-Philippe PIERRE-LOUIS, Véronique JACQUES — Vogelpoème (video — 5:14 / 2011)
Vogelpoème est une poésie en images, une histoire subtile qui illustre des textures musicales avec des structures complexes. Ces formes évoluent dans les détails afin de transformer leur apparence lentement et montrer la progression dans la musique. Avec une ligne directrice omniprésente , cette composition dessine aussi les effets subtiles qui se présentent comme des commentaires et interférences dans l'ensemble du tableau.
Introduit à la vidéomusique et à l'art médiatique dans ces deux dernières années, Pipo Pierre-Louis trouve dans ceux-ci un nouveau moyen d'expression qui lui permet d'expérimenter avec le monde des images qui l'interpelait depuis qu'il a découvert sa vocation pour la musique. Cela vient s'ajouter à sa passion pour la musique jazz et à sa formation en batterie. De passage à L'école de musique Vincent d'Indy, il approfondit aussi ces connaissances dans le répertoire de la musique classique ce qui va changer et élargir sa perception par rapport à ce genre ainsi que l'influencer de manière importante dans son parcours. C'est avec cette solide base qu'il continue son parcours à L'université de Montreal où il décide de toucher à tous les domaines qui l'intéressent dans le monde musical. En allant d'une formation en piano jazz à l'étude des sciences du son et la perception en passant par la musique électroacoustique, il veut avoir une ample palette de connaissances pour créer des oeuvres réunissant ces intêrets presque éclectiques. Outre son désir de se perfectionner dans son instrument principal et la musique jazz, Pipo Pierre-Louis veut parallèlement se consacrer à la vidéomusique et les arts visuels notamment avec des installations artistiques et des collaborations.
Dès son jeune âge, Véronique a débuté une formation classique en violoncelle et est diplômée de Vincent-d'Indy. Par la suite, elle s'est dirigée vers des études universitaires en composition électroacoustique. La découverte d'une multitude de genres musicaux et de nouvelles technologies lui ont permis de développer sa propre forme et expression artistique. Son désir est de créer une musicalité empreinte de ses connaissances en musique classique et électronique. Elle travaille présentement sur l'adaptation des ces deux genre pour la scène, afin de former une symbiose grâce aux traitements et à l'interprétation en temps réel. « Pourquoi de la musique plutôt que du bruit » —H. Reeves
Matthew SCHOEN — Release (7:18 / 2012)
L'intention musicale qui a motivé la réalisation de cette pièce était de développer un discours où des espaces sonores vastes interagissent avec des événements sonores plus rapprochés. J'ai voulu créer un dialogue entre un geste massif, porteur d'une grande énergie, avec les tous les plus petits phénomènes que ce flux d'énergie engendre. Dans ma pièce, ceci se manifeste par une vague sonore rappellant la mer ou le vent, qui, dans sa désinence, révèle des comportements diminutifs. Cette vague agit également d'élément transitoire entre divers espaces et environnements sonores. J'ai voulu incorporer à ma pièces des gestes et des comportements qui évoque ceux de la nature. Mon matériel sonore a donc été choisi en conséquence. Comme mentionné précedemment, j'ai fait usage de différents environnements sonores. La plupart de mes prises de sons ont été d'ailleurs effectués dans une forêt des Laurentides.
The idea which sparked the composition this piece was to create a relationship between large, expansive soundscapes, and closer, more intimate musical events. From a massive wave of energy emerges smaller behaviours, only noticeable once the initial activity has dissipated. This wave also brings forth new sonic landscapes and smaller spaces where sound evolves. Most of my compositional material was recorded in a forest in the Laurentians. Therefore, without literally referencing them, the sounds used share the characteristics of an outdoor, natural world.
Lors des ses études en piano classique au CEGEP St-Laurent, à Montréal, Matthew Schoen découvre, sous la tutelle du compositeur Michel Tétreault, le médium électroacoustique. Poursuivant cet intérêt, il s'inscrit au Conservatoire de Musique de Montréal, où il étudie présentement avec le compositeur Louis Dufort.
While studying classical piano at CEGEP St-Laurent, in Montréal, Matthew Schoen discovered -with the guidance of composer Michel Tétreault- the medium of electroacoustic composition. After pursuing this interest for two years, he enrolled at the Conservatoire de Musique de Montréal, where he currently studies electroacoustics with composer Louis Dufort.
Remus SIU — On Steel Strings (7:42 / 2011)
NA
Remy Siu is an undergraduate student at SFU Contemporary Arts studying Music Composition and Film. Outside of school, he is interested in writing fiction and interactive media. He is currently living in New Westminster, BC.
Vanessa MASSERA — Toreutique (7:17 / 2011)
Pièce composée à partir de sons d'un atelier de sculpture (Jean-Louis Émond). «Toreutique» signifie une technique utilisée en beaux-arts, qui est l'art de travailler des matériaux durs, comme la pierre, le métal, le bois, &c. Jean-Louis Émond travaille presqu'essentiellement avec des objets durs, comme la pierre et le métal. La pièce exprime conséquemment une énergie féroce, en concordance avec les sons à forte personnalité que ces objets fournissent. On retrouve aussi, quelque peu, l'espace même de l'atelier de travail à l'intérieur de cette musique.
Résultat d'une rencontre fortuite entre deux êtres humains, Vanessa a plusieurs fois déménagé dans sa vie. Cela a sans doute une influence directe sur son indéniable propension aux voyages et aux modes de vie plus ou moins stables. Elle soutient d'ailleurs qu'en plus d'être un élément indispensable de décoration sociale, l'artiste a le devoir et, par conséquent, la lourde tâche de perturber, pour le meilleur. Malgré tout cela, elle poursuit des études supérieures au Conservatoire de musique de Montréal en composition électroacoustique et entend bien y terminer sa maîtrise.
Charlie TWITCH, Jamie WOOLLARD — Vincent/Victor (2:43 / 2012)
«Vincent/Victor» représente un environnement mental qui s'effrite peu à peu en s'isolant. Après un commencement fracassant, le morceau devient de plus en plus épars, se séparant du monde extérieur et produisant un espace sonore suffocant et accablant.
"Vincent/Victor" portrays an internal environment as it disintegrates into despondency and isolation. Following its explosive beginning, the piece grows increasingly immediate and sparse, blocking out the external world and enveloping the listener in an uncomfortably stifling space.
Charlie Twitch est un artiste montréalais évoluant dans les domaines de l'art visuel et de la musique. Il a débuté sa carrière musicale en 2005 sous le pseudonyme de ¡FLIST!, construisant un répertoire de chansons tous styles confondus, inspirées des rythmes soul et des idylles égarées. Il travaille actuellement comme compositeur et créateur d'effets sonores dans les milieux du cinéma, de la télévision et des jeux vidéo.
Jamie Woollard utilise le son comme médium artistique tant au niveau de la performance que de la composition. Pianiste classique, musicienne électroacoustique et enseignante, elle a travaillé sur plusieurs supports, dont la radio, la musique de film et la représentation devant public. Elle termine actuellement un baccalauréat ès Beaux-Arts en interprétation piano et électroacoustique à l'Université Concordia de Montréal.
Charlie Twitch currently composes music and sound effects for video games, television and film.
Jamie Woollard explores sound as an artistic medium through performance and composition. She is a classically trained pianist, an electroacoustic musician and teacher, and has produced work in diverse areas including live performance, radio and film score. She is currently completing a Bachelor of Fine Arts in piano performance and electroacoustics at Concordia University in Montreal.Charlie Twitch est un artiste montréalais évoluant dans les domaines de l'art visuel et de la musique. Il a débuté sa carrière musicale en 2005 sous le pseudonyme de ¡FLIST!, construisant un répertoire de chansons tous styles confondus, inspirées des rythmes soul et des idylles égarées. Il travaille actuellement comme compositeur et créateur d'effets sonores dans les milieux du cinéma, de la télévision et des jeux vidéo.
Chris VAUTOUR — Writer's Block (2:00 / 2012)
1st year SFU music student and Canada Post letter carrier… thus "Writer's Block"
Zachary WRIGHT — I Can't Stop Loving You (9:46 / 2011)
"I Can't Stop Loving You" is a song written in 1958 by the American country singer Don Gibson. It was enormously successful, and has been recorded by over 700 artists since it was released. In this work composed for eight channels, Zachary Wright explores the influence and emotional resonance of this song throughout time. The piece is presented in two interconnected movements. The first is a re-interpretation of eight recordings of the original song, with each version emitting from a single speaker, in perfect rhythmic and tonal synchronization. Recordings used in the first movement are those by Don Gibson, Conway Twitty, Andy Williams, Kitty Wells, Timi Yuro, Sue Thompson, Acker Bilk, and Floyd Cramer. As the first movement ends, the second begins in a wash of engulfing drone and reverb. Soon, undulating sine and sawtooth melodies and subsonic frequencies fill the room, with melodies rising to the surface only to sink again, mirroring the listening experience in the first movement. The piece is an engulfing, meditative body experience.
Zachary Wright is a musician and sound artist whose work explores affective responses and embodied experience through the use of slow music, drone, and subsonic frequencies. He is currently an MFA candidate in the Interdisciplinary Arts program at Simon Fraser University, studying alongside composers David MacIntyre and Martin Gotfrit. Prior to his work at Simon Fraser University, he led a career in the world of independent electronic dance music, releasing records and touring under a variety of different aliases. His work explores themes of history and ownership through techniques of sampling and re-interpreting past works of cultural and personal significance. His goal is to create work that can exist and thrive in both the academic and popular music worlds.
Nimalan YOGANATHAN — Unseen Songlines (5:14 / 2012)
This piece is an electroacoustic exploration of the Amazon rainforest. The source material is field recordings gathered during my group artist residency led by sound artist Francisco Lopez in the Brazilian Amazon during October 2011. I take a cue from acoustic ecologist R. Murray Schafer's concept of Schizophonia which refers to the split between an original sound and its electroacoustic reproduction in a soundscape. The piece explores the ambiguous perception of sounds emanating from the jungle and beneath the Amazon River where we hear but cannot visualize the source. This "blind" listening allows the listener to hone in on the rhythms and melodies of the rainforest. Electronic textures weave in and out of field recordings in a subtle matter so as to accentuate the gray area between the natural soundscapes and their synthetic counterparts.
Établi à Montréal, Nimalan Yoganathan est un compositeur et un artiste sonore. Il a obtenu un baccalauréat en génie électrique de l'Université McGill et poursuit actuellement un deuxième baccalauréat en musique électroacoustique à l'Université Concordia. Il cherche présentement à intégrer à son travail divers enregistrements effectués sur lors de ses voyages, que ce soit dans l'agitation urbaine, dans des paysages désolés ou sur des sites spirituels. Dans ses recherches, il tente notamment d'imiter le rythme et le timbre de sons naturels par des moyens « articiels ». Il touche également à la production radio, à l'installation, à l'écriture sonore pour des films, à la danse et au théâtre. Il a réalisé des albums dub et hip hop avec, notamment, les étiquettes Le Son 666 et Panospria. Son travail a été présenté à MUTEK, au Suoni per il Popolo, au Piknik Electronik, à OBORO, à la Fonderie Darling et à la salle de concert Oscar Peterson.
Nimalan Yoganathan is a Montréal sound artist and composer who focuses on sculpting field recordings within his works from his travels through bustling cities, desolate landscapes, and spiritual sites. He often attempts to mimic the timbral and rhythmic characteristics of such natural sounds using electroacoustic gestures. In a time when global communities are being plagued by noise pollution, he believes it is crucial to preserve and celebrate the subtle but musical sounds hidden all around us. Nimalan has participated in field-recording and composition residencies in the Brazilian Amazon and Arctic Québec. He has released experimental Dub and Hip-Hop albums on labels including Le Son 666 and Panospria. His works have been disseminated internationally at festivals and venues including Chicago Calling, Tonic (NYC), Hartware Medien Kunst Verein (Berlin), MUTEK (Montréal), Suoni per il Popolo, OBORO, and Société Des Arts Technologiques (SAT). Nimalan holds Bachelor's degrees in both Electroacoustic Composition (Concordia University) and Electrical Engineering (McGill University).
Mori ZUITEN — Respreii (5:00 / 2011)
Journey through the Inbetween.
Roiic (Mori Zuiten) is an electronic music producer, DJ and composer. She has created and performed soundscape and electroacoustic compositions, and has composed complete scores for various student films. Mori is currently studying Electroacoustic Music and Composition at Simon Fraser University.
Project Team / Équipe de projet
Project Managers — jef chippewa & Yves Gigon
Web Site — Yves Gigon
Translation — jef chippewa
Project Consultation — PeP (Productions electro Productions)
Support
Jeu de temps / Times Play (JTTP) est rendu possible grâce à une association stimulant la recherche et la créativité canadienne en électroacoustique établie avec l'université Concordia en 1986. La CEC reconnaît également le support du Conseil des Arts du Canada. Merci aussi à la Fondation SOCAN et aux membres de la CEC, qui ont aimablement fourni de l'aide financière au projet, et à PeP pour son aide constante à la production.
Jeu de temps / Times Play (JTTP) is made possible thanks to a partnership fostering research and creativity in Canadian electroacoustics established with Concordia University in 1986. The CEC also gratefully acknowledges the support of the Canada Council for the Arts. Thanks are also due to SOCAN Foundation and CEC Members, who have graciously provided further financial support to the project, and to the PeP team for continued production assistance.