TES 2010
4th Toronto Electroacoustic Symposium
TES 2010 Articles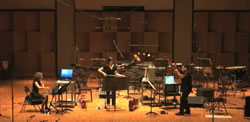 TES Session #1: Instruments and Interaction, chaired by Emilie LeBel. An examination of the T-Stick digital musical instrument from different perspectives, focussing on the palpable relationship between playing the instrument and experiencing musical process. A description of present-day performance modes, as well as flat and effective performances follow.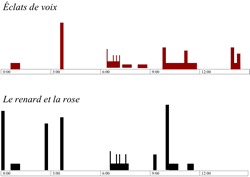 TES Session #3: Cognition, Interpretation and Analysis, chaired by Michael Kaler. The author applies Berry's concept of structural functions as process in music to Robert Normandeau's Onomatopoeias cycle (1991–2009) through an examination of timbral intensity, textural activators and formal design.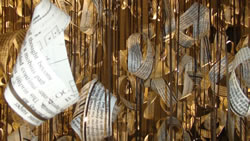 TES Session #3: Cognition, Interpretation and Analysis, chaired by Michael Kaler. The author's recent creative project, Suspended Imprints (2010) is influenced by the notion that our internal monologue provides a mediatory narrative in the perception of sonic artworks, exploring the blurred boundaries between internal and external personal spaces.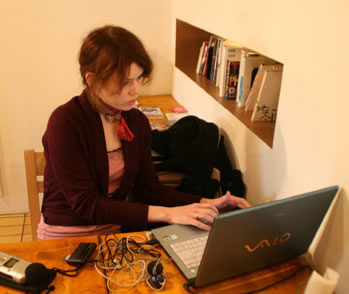 TES Session #6: EA Education, chaired by Kevin Austin. The Lincoln Center 2000 concert, Masterpieces of 20th Century Multi-channel Tape Music, is used as a point of departure for discussing issues related to teaching electroacoustic music in the musicology / music theory classroom.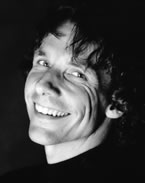 TES Session #6: EA Education, chaired by Kevin Austin. The laptop ensemble — a new paradigm for electroacoustic music performance. This article discusses different approaches taken by two well-known ensembles (PLOrk and HELO), as well as that of the author at SFU.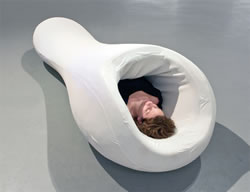 TES Session #8: Tangible Music, chaired by David Eagle. Our experience of sound isn't only about hearing and listening. Sound Capsule explores the potential of inter-sensory percepts as æsthetic experience by auditory and vibrotactile stimuli. Thus nearly the entire corpus becomes the sensory organ for the sonic experience.
Other Articles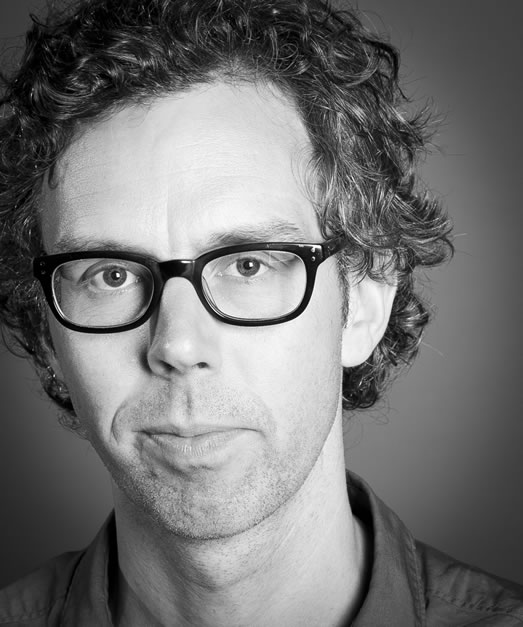 A critique of the dominant hermeneutic approach to sound-based music, formalism, followed by an argument for engagement with the so-called "extramusical", posited as a vital regression in the evolution of new music.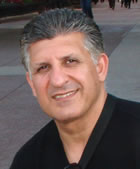 The application of imaginary spaces in recent musique acousmatique compositions is explored through an historical and analytical approach. The spatial behaviour of musique acousmatique is discussed here as one of the most important components of this genre.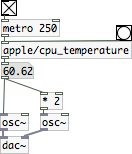 In 1964, Marshall McLuhan wrote that "We shape our tools and thereafter our tools shape us." In an age where a new wave DIY ethos (bedroom studios, netlabels, homemade instruments) is proliferating the music industry, how far does McLuhan's maxim apply?
Interviews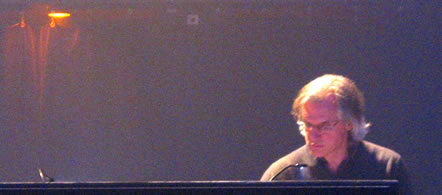 A discussion from early 2011 with composer Normandeau focusing on his Onomatopoeias cycle, but also touching on technological developments, cinéma pour l'oreille and theatre music.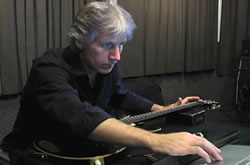 In this interview from 1997, the founding and development of Doctor Nerve and other Didkovsky projects and compositions are discussed, along with the programming environment Hierarchical Music Specification Language (HMSL) and the theory behind and musical application of the Luring Lottery.
Performer and composer Rzewski talks about the founding of Musica Elettronica Viva (MEV) and the rise and fall of the experimental music scene. Relations between politics and music and recent compositions are among other topics touched on in this 2001 interview.
Columns
[TALK] 6 Questions to Composer Darren Copeland by Kevin Austin
[TALK] 6 Questions to Composer John Kamevaar by Kevin Austin
[TALK] 6 Questions to Composer Steven Naylor by Kevin Austin
[TALK] 6 Questions to Composer John Plant by Kevin Austin
Reviews, Previews and New Releases
[PREVIEW] Toronto Electroacoustic Symposium — TES 2011 by David Ogborn
SONUS.ca
Works by some authors and / or artists in this issue can be heard in SONUS.ca, the CEC's online electroacoustic jukebox: