English
Sound Travels 2002
Artist Biographies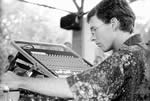 John D.S. Adams is a composer, performer, recording engineer and producer, having worked on a wide variety of projects in film, music and dance. Adams returned to Canada in 1996 following five years in New York City. While living in New York he performed around the world with the Merce Cunningham Dance Company and acted as a hands-on assistant to electronic music pioneer David Tudor. During his association with Tudor, Adams broadened his familiarity and understanding of Tudor's electronic music compositions and was requested by the composer to realize and perform his music in the US, France, Belgium, Germany, Italy, and Taiwan. In 1998 Adams joined ranks with New York based "Composers Inside Electronics" to perform Tudor's Rainforest IV at the Lincoln Center Festival 98 and for the Lincoln Center Institute's school outreach program. Adams has had the privilege of collaborating with some of the great musical pioneers of our time, including John Cage, Walter Zimmerman, Takehisa Kosugi, Emanuel Dimas de Melo Pimenta, Yasunao Tone, Ron Kuivila, John Driscoll, Steve Lacy and Stuart Dempster. Adams is also a sought-after recording engineer and producer,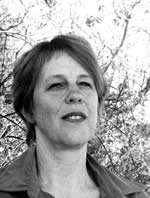 Wende Bartley is a composer and educator living in Toronto. Her studio is at Gibraltar Point Center for the Arts, where she is learning how to listen attentively to the multi-dimensional environment around her. Recently she premiered The Girl With No Door On Her Mouth for vocalist Fides Krucker. A new choral work for the Elora Festival Singers and developing her opera Knowing Wild will be the compositional focus this coming year. She teaches sonic arts at Ontario College of Art and Design, and is an instructor with the Music Gallery Institute.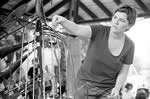 Erin Donovan is a Multi-instrumentalist and composer and is active in the performance and presentation of music. She currently presents concerts as director of Hear Here productions–an organization which creates sound events for alternative spaces. Hear Here has recently performed and recorded George Crumb's complete Madrigals as well as presenting improvisation concerts in yoga spaces and old movie theatres. Erin has also co-created and performed music for performance artist Katherine Duncanson's Fossil, dancer Yvonne Ng's Brocaded Clouds, and in dancer/choreographer Peter Chin's creations, NECK and, most recently, Tulmiskat for dancer Denise Fujiwara's show 'Brief Incarnations'. Erin is a member of the East Coast improvising group Suddenly Listen and Toronto based electro-acoustic percussion quintet JERK. She has performed as a percussionist with groups such as the Canadian Opera Company, the Hamilton Philharmonic, and Gamelan Toronto. Erin performs on a wide range of percussion instruments from classical percussion instruments to Indonesian gamelan, glass harmonica and piano. Her most recent acquisition is John Little's sound sculpture "Sagromides of Venus" a six foot tall iron percussion instrument in a human form.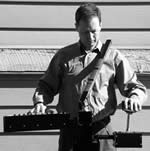 David Eagle composes chamber, orchestral and electroacoustic music and in recent years, has explored computer applications for composition, improvisation and multimedia. He teaches theory and composition and is Director of the Electroacoustic Music Studio at the University of Calgary. Born in Montréal in 1955, he studied music at McGill University the Hochschule für Musik, Freiburg, Germany, and at the University of California, Berkeley (PhD 1992). Eagle's work can be heard on New Concert Discs, Clef, UNICAL and isodart recording labels.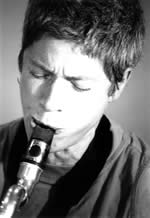 Lori Freedman is described as "a musical revolutionary," and is known internationally as one of Canada's most provocative and creative performers. Her work includes contemporary, improvised and electroacoustic music, and she frequently extends into multidisciplined forms collaborating with dance, theatre and visual artists. "Freedman has an erotic character in performance that's smooth like honey and sharp like a bee sting, making any expedition with her worth taking." (Robert Everett Green, Toronto Globe and Mail). "Musical to the bone, Freedman is an artist who is in your face and you're glad of it." (CBC radio producer David Jaeger, Toronto). Highlights from Freedman's most recent activities include concerts with Misha Mengleberg, Maggie Nichols, Ab Baars, Luc Houtkamp, Joe McPhee, Barre Phillips, Kaffe Mathews, Barry Guy, Peggy Lee, Danielle P Roger, Iva Bitova and Rene Lussier.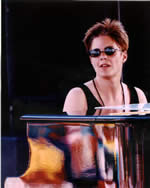 Marilyn Lerner is a Montreal born pianist, improvisor and composer. She has performed widely in Canada and abroad, has recorded extensively over the past ten years and has also written for film, theatre, radio and television. She has performed with the likes of Tito Puente, Gerry Hemingway, Jean Derome, and Steve Lacy. She is currently working on recording projects with Sonny Greenwich and Peggy Lee and has created several audio art pieces. Marilyn is currently a member of seven performing ensembles in Jazz, Contemporary/Improvised, and World Music: Queen Mab (Marilyn Lerner/Lori Freedman), View Improvising Ensemble (Peggy Lee, Laurie Lyster, db Boyko, Karen Graves, Lori Freedman) Andrew Downing/Jean Martin/Marilyn Lerner trio, Marilyn Lerner-Sonny Greenwich Duo, From Both Ends of The Earth, Flying Bulgar Klezmer Band and Marilyn Lerner/ Dave Wall Duo. She has collaborated with John Stetch, Lorraine Desmarais, François Bourassa and Hilario Duran on a series of pieces for two pianos. She has recently been touring with singer Dave Wall, pianist Hilario Duran and cellist Peggy Lee in a series of duo performances.
John Little is a Nova Scotian blacksmith and sculptor. He was born in Newark, New Jersey (USA) in 1943. For over thirty years, he has been forging iron and steel into decorative and sculptural forms and has exhibited locally, nationally and internationally, with works in private and public collections. John's commitment to exploration of form, technique, and design innovation has consistently led him in new and exciting directions. Inspired by his lifelong involvement with percussion he has recently discovered some very interesting acoustic possibilities related to forged sculptural objects. John's sound sculptures–including "Sagromides of Venus" and "Volcanus Eruptus"–have been used at the Atlantic Jazz Festival, Sound Symposium (NFLD), Out of the Forge Festival of New Music and Movement, IronSky CD and concerts, Atlantic New Dance Festival, and at the Festival International Musique de Victoriaville, Quebec.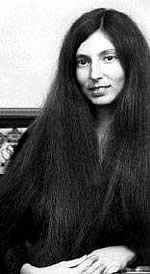 Maggie Payne obtained music degrees from Northwestern University, the University of Illinois, and Mills College. She is Co-director of the Center for Contemporary Music were she teaches recording engineering, composition and electronic music. She also freelances as a recording engineer and editor. She has had performances of her works throughout North America, Japan, Australia, and Europe, has received two Composer's Grants and an Interdisciplinary Arts Grant from the National Endowment for the Arts, and video grants from the Mellon Foundation and the Western States Regional Media Arts Fellowships Program. Her works are available on Lovely Music, CRI, Music and Arts, Centaur, MMC, Mills, Asphodel, Starkland, Frogpeak, and Digital Narcis labels.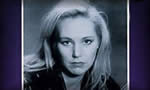 Laura Wilcox is a graduate from SUNY-Purchase School of Music in New York and McGill University in Montreal. She is currently the professor of viola at the Conservatory of Music at Lynn University (Florida) where she has formed the "Voila Viola" ensemble featuring students from her studio class. Outside of her solo recitals, she performs regularly with her colleagues of the Conservatory. Besides most of the classical repertoire for viola, Ms. Wilcox has performed an extensive list of contemporary works, many of which have been commissioned or written for her. She has recorded for the labels SNE, empreintes Digitales, and York.