English
Mundus Imaginalis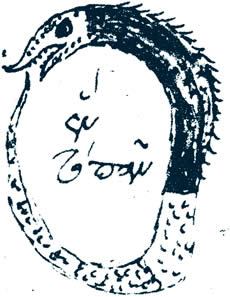 Artistic Statement and Artist Biographies
Mundus Imaginalis is a collective formed to produce The Walls are Still Weeping, led by Scenographer and Producer Tania Etienne. The other artistic collaborators on the project are electroacoustic Sound Designer Darren Copeland, Interactive Design Engineer Jim Ruxton, New Media Program Designer Galen Scorer and Technical Director / Lighting Designer Laird MacDonald.
MUNDUS IMAGINALIS explores interdisciplinary collaboration using unconventional spaces and diverse disciplines to enrich their artistic vocabulary and expression. The collective creates a synthesis of storytelling, theatrical presentation, installation, new technology and environment to produce a physically and perceptually immersive experience. They envision an audience experience which supports individual mediation and transformation of the environment, transcending the traditional static relationship of an audience to theatrical materials, to space, to environment, to story and to the outcome of the experience.
Artistic Statement
As a newly emerging director/creator of my own theatrical material, I bring the vision of the 'scenographer' into practice. The primary definition for a scenographer is an artist who is the author and creator of 'total theatre', from a visual perspective, in performance or time-based media. The scenographer creates and envisions, permitting his/her visual approach to inform the process, development and integration of elements. For this reason, I no longer think about my artistic practice in terms of a particular discipline, so much as in terms of my interest in time-based media, and going where-ever that artistic expression leads me.
I have been working largely in theatre, a discipline that utilises the character or actor as the primary performer, and as such the central representation of transformation. I have begun to feel less attached to the notion of the individual and now find my interest drawn to the environment and the traces we leave upon it and understanding what this means or implies. For this reason, my interest has shifted toward looking at materials and their processes, and the potential they possess to tell a story, or evoke an associated image. I am fascinated by the traces that we leave, and the transmission of energy we grant to objects, as a 'stand in' for a character, a place, an event and/or an idea. In essence, I am focussing on space, materials and their processes as 'performers'.
My work begins with researching elements that I am interested in: themes, narratives, sounds, objects and materials. I always find that by looking at the past, there is a trajectory of meaningful experience and connection to the present, no matter the area of investigation. The use of New media provided a new tool that contributes to the desire to create a visual and conceptual 'spatial continuum' in my work. Through the interactive media, I can achieve a sympathetic live responsiveness that I am striving for in the aesthetic choice of materials, place, theme and content.
I am influenced a great deal by the formal ideas of installation art and my desire is to provide a setting that allows for immediacy and individual engagement of the site, setting, objects and materials. I am seeking to eliminate the traditional framework of theatrical performance that predetermine and interpret character and to surpass the static relationship of some theatre work to its spectator. I am also loooking for ways to provide an opportunity for unmediated, direct experience and information-gathering by the participant with objects and materials that 'perform' and bare traces of a character's/participant's presence, as a richer means of expression and associative imagery.
The work that I am exploring with new media is irrevocably changing and deepening my interest and understanding of space, sound and materials. I am interested in utilizing it as a tool for spatial activation and immersion, rather than a discussion or confrontation of its role in our lives. My investigation is a continuation of my questioning of theatrical practice, advancing the idea of 'staging' to its furthest most point. New media provides an extension of my concerns and perspective, allowing for the physical and conceptual integration of the objects, narrative and audience into an integrated and evolving experience of transformation. I perceive this direction to be an extension of my practice as a scenographer–who operates with a variety of visual/spatial tools– to evoke compelling storytelling in form and content.
–Tania Etienne
Scenographer - Tania Etienne

Tania Etienne, a scenographer & theatre designer, is the creative impetus of The Walls Are Still Weeping. Tania fuses direction and design to create 'total theatre' from a visual perspective through the synthesis of storytelling, environment and installation, creating a heightened experience and engagement for the audience. She has a Master of Arts in Scenography from Central St. Martins College of Art and Design in the U.K. and attended the Academy of Performing Arts (D.A.M.U.) in the Czech Republic in 1999.
She has created work for both dance and theatre. In 1999, she collaborated with Taiwanese choreographer/dancer Ching Chun Lee, creating the dance theatre piece Shinju No Niwa. Previous works include: for Threshold Theatre - set, video & costume design for a new stage adaptation of Diane Schomplerlen's novel Forms of Devotion 2002, production design for an environmental staging of Beckett's That Time, 2000 and set & costume design for O'Neill's The Hairy Ape, 1998; for the Shaw Festival - set & costume design for Rococo, 1994, Annajanska, The Bolshevik Empress, 1994 and In the Zone, 1993; Assistant Designer for several productions at the Shaw Festival in 1993 and 1994.
Interactive Design Engineer - Jim Ruxton

Jim Ruxton is an artist/electronic engineer who creates kinetic/interactive environments for theatre, dance, film, and installations which allow the audience/performer to alter space through electronic/sensor technologies.
His installations "Convergence," 1997 and "Heavy Breathing," 1998 were presented at Interaccess Media Arts Centre. He has collaborated with such artists as Graham Smith, Max Dean, Rae Davis, Barbara Sternberg, Daniel Olson, Camille Turner, Veronica Verkley, Phillip Barker and Nancy Patterson. He has also collaborated with dancers Mitch Kirsch and Jane Townsend, Susanna Hood and Cathy Gordon Marsh. He received his Master of Arts in Science from the Department of Electronic Engineering, University of Ottawa in 1988 and in 1993 attended the Ontario College of Art and Design New Media Program. In 1994, Jim was awarded the Ontario College of Art Medal, the Dr. Eugene A. Pogetto Award and The Melville P. White Award.
Jim is the sole proprietor of Cinematronics, specialising in electronic engineering for the arts and entertainment industry and special effects for film and television. He is the Director and Co-founder of the annual Subtle Technologies conference, a conference dedicated to the exploration of scientific and artistic exploration, now entering its fifth year of programming. Jim won two Dora awards in 2002 for set design and lighting design for Fides Kruker's show Girl With No Door On Her Mouth.
New Media Program Designer - Galen Scorer

Galen Scorer is an emerging new media artist, who creates interactive installations that combine electronic and computerized technologies, with a special interest in combining electronic media and human-technology interfacing. Galen participated in a group show in 2001 at Interaccess Media Arts Centre, Between Time and Space, where he exhibited "Touch Skin, Skin Touch," an interactive installation composed of electronic and computerized technologies which explored the boundaries of human and electronic skin. Galen graduated in 2001 with an honours BFA in New Media from Ryerson University. He received the 2001 New Media Award for excellence in new media design at Ryerson.
Galen is an independent new media artist as well as a freelance designer of public installation spaces, websites, and videography as well as a first year teaching assistant of integrated media applications at The Ontario College of Art and Design.
Electroacoustic Sound Designer - Darren Copeland

Darren Copeland is an electroacoustic composer who is skilled in crafting sound specifically for environmental space and delicately interweaving theatrical narrative for theatre, installations and concert performances. He has studied electroacoustic composition at Simon Fraser University with Barry Truax and Martin Bartlett and at the University of Birmingham, U.K. with Jonty Harrison. Special mentions of his works include: finalist in the New York City Festivals Award (Television and Radio) - for best sound production in his production of Terror & Erebus; a Dora Mavor Moore nomination for original sound design for Samuel Beckett's That Time; a mention in the documentary category of Phonurgia Nova (France) for Life Unseen; and a mention in the Ars Acoustica category of Ear International (Hungary) for the same work. He has been commissioned by the Danny Grossman Dance Company and the Open Ears Festival (Kitchener) and has been an audio artist in residence at Full Moon Over Killaloe Audio Art Workshop, Charles Street Video (Toronto), and La Muse en Circuit (France).
His concert works are published by empreintes DIGITALes, an internationally recognised CD label for electroacoustic music. His work has been presented internationally in Italy, Germany, France, the United States, and across Canada. Darren has toured Europe and Canada hosting workshops, delivering lectures and presenting concerts as Artistic Director of New Adventures in Sound Art.
Laird MacDonald - Technical Director and Lighting Designer
After five years of constant touring Laird is happy to have settled down in Toronto.
Laird is currently the resident Technical Director and Designer for REDWATCH THEATRE, with whom he just mounted the original production, "Those Who Wait". Most recently he was the Technical Director/Co-Lighting Designer for Patria Music Cycle's, "The Enchanted Forest". Recent credits include Fides Krucker's, "The Girl with No Door on Her Mouth" (TD) which won Dora awards in both the set and the lighting categories, Lighting Designer for Nordhiemer Theatre's presentation of Daniel MacIvor's "Never Swim Alone", Arabesque's, " Isis" (LD), DIX Dance Initiatives (TD), and Patria Music Cycle's production of "The Palace of the Cinibar Phoenix" last year (Assistant TD). He was also the Technical Director/Lighting Designer for Tanglewood Family Entertainment in 2000/2001, and the resident Technical Director and Lighting Designer of The National Caravan Stage Society from 1997-2000.