English
JTTP 2013
Jeu de temps / Times Play
Results / Résultats
The CEC is pleased to announce the results of the thirteenth edition of the CEC's annual project for young and emerging composers in Canada, JTTP. More information on the project can be found here.
Gagnants / Winners | Participants | Prix / Awards | Jury | CD Cache 2013 | Soumissions / Submissions
Winners / Gagnants
The top 5 placing composers as selected by the international jury receive CEC memberships and prizes donated by our Project Partners: DVDs and CDs, books and journals. Additionally, the top 3 placing composers receive cash prizes.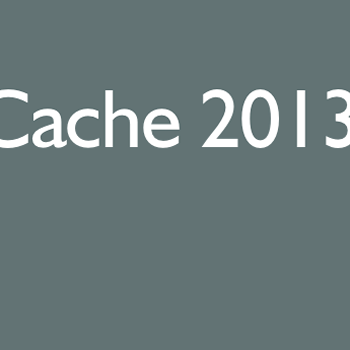 Participants
This year a total of 52 composers submitted their work to the project. By clicking on the names below you can read programme notes and biographies for each work submitted, and listen to works submitted to the project.
We are extremely grateful for the continuing support of our many Project Partners, who help ensure the success of the project and help us recognize the work of the upcoming generation of composers / sound artists. Several people and institutions from Canada and abroad donate cash, recordings, books and journals for prizes awarded to the top 5 placing composers. JTTP Media Partners broadcast and diffuse works in concert from the project.
If you wish to make a donation or become a Project Partner for the next edition of JTTP, please contact the JTTP Project Manager.
Jury
This year's international jury was made up of 34 individuals having a variety of backgrounds and experiences: composers, performers, representatives from various international bodies, radio personalities, electroacoustic educators and past JTTP Top 5 winners.
Kevin Austin
Andre Bartetzki
Adam Basanta
Dominique Bassal
Magdalena Buchwald
Rainer Bürck
Rodrigo Cádiz
Mark Corwin
Ivan Elezovic
Gordon Fitzell
Susan Frykberg
Barbara Golden
Florian Hartlieb
Steve Heimbecker
Elizabeth Hoffman
Hideko Kawamoto
Yota Kobayashi
Félix Lachance
Mathieu Marcoux
Christopher Mclean
Adrian Moore
Jon Christopher Nelson
Katharine Norman
David Ogborn
Émilie Payeur
Shawn Pinchbeck
Guillermo Pozzati
Laurie Radford
Alistair Riddell
Diana Jane Simpson
Adam Tindale
Barry Truax
Eldad Tsabary
Nicolas Wiese
Submissions / Soumissions
Craig AALDERS — Embrace-Amplify-Sustain (8:45 / 2010)
"Embrace-Amplify-Sustain" is an electroacoustic/soundscape piece recorded in Vancouver between Sept-Dec 2010.
Craig Aalders is an emerging Canadian composer based in Vancouver, British Columbia. Since graduating from Carlton University with a diploma in Sonic Design, Craig has continued his diverse study and exploration of art, sound, guitar and composition. Concerned with the significance of sound / music as a means of exchange, Craig's æsthetic reflects a desire to create engaging and imaginative works. Equally invested in electronic and acoustic music, Craig's compositional output encompasses an extensive range of styles and sounds. To date, his music has been performed by the Vancouver Brass Project, the Mckenzie Jones Big Band, Turning Point Ensemble and Pacific Sound Collective. 2013 marks the release of Craig's first album of electroacoustic / ambient music, Remnants Of Late Colour. Recorded in Vancouver over the Winter and Spring of 2011–2012, the album is the culmination of an extended period of study related to sound, composition, recording techniques and improvisation.
James ANDEAN — Between the Leaves (5:14 / 2012)
This piece began when an output error turned a short soundfile of John Cage speaking into a dense tapestry of noise; a fitting tribute, perhaps, for a piece created in the centenary of Cage's birth. The work presents a foreground of clicking gestures – every one following the same trajectory, yet every one unique, with subtle differences in timbre, velocity, and so on – layered and sequenced to provide a balance between monotonous repetition and detailed counterpoint. Behind this foreground layer is a soundscape struggling to be heard, sometimes masked by the mechanical foreground, sometimes spilling forward with a burst, cry, or distant wail.
James Andean is a musician and sound artist. He is active as both a performer and a composer in a range of fields, including electroacoustic composition and performance, improvisation, sound installation and sound recording. He is a founding member of improvisation and new music quartet Rank Ensemble, and one half of audiovisual performance art duo Plucié/DesAndes. He has performed throughout Europe and North America, and his works have been performed across Europe, North America and Asia. He is currently completing a doctorate in acousmatic composition at the Centre for Music & Technology of the Sibelius Academy, in Helsinki, Finland.
David ARANGO-VALENCIA, Jullian HOFF — Trompe (10:34 / 2012)
Trompe était le nom donné à la guimbarde à Montréal au siècle dernier. Idiophone à sonorité harmonique, cet instrument qui se retrouve aux quatre coins du monde est d'origine fort ancienne. La trompe a connectés les hommes à toutes les époques et dans tous les lieux.
Trompe was the name given to the mouthharp in Montreal last century. Idiophone with harmonic sound, this instrument can be found in every corner of the world and it has very ancient origin. Trompe has connected people at all times and in all places.
David Arango-Valencia a commencé sa carrière musicale en tant que claviériste à travers des divers types de projets en musique électronique, rock et métal industriel, tout en possédant une formation en piano classique. Après ses premières expériences, il s'est intéressé à la conception sonore et la possibilité d'utiliser le son afin de créer et explorer un langage unique dans la musique. Pendant son parcours au Cégep de Saint-Laurent, il a découvert une nouvelle voie d'expression sous la direction de Michel Tétreault et Pierre-Marc Beaudoin, professeurs de composition électroacoustique. Aujourd'hui, sous la direction de Martin Bédard et Jean Piché à l'Université de Montréal, il continue d'explorer les frontières de la musique acousmatique et de la création artistique.
Jullian Hoff est né à Metz, en France, en 1980. En 1997, il commence a développer ses premières techniques d'écriture électroacoustique en utilisant des outils numériques. Il a étudié la guitare jazz et classique en France puis la composition électroacoustique à l'Université de Montréal, ville dans laquelle il vit depuis 2009. Ses pièces ont été récompensées lors du JTTP de la CEC, de Musicacoustica de Beijing et du San Francisco Tape Music festival.
David Arango-Valencia's musical career began as a keyboard player in various projects involving electronic, rock and industrial metal, while possessing a background in classical piano. After his first experiences, he became interested in sound design and the ability to use sound in order to create and explore a unique language within music. He exploited his first ideas in sound field recording for documentaries and short films. While attending Cégep de Saint-Laurent, under the direction of electroacoustic composers Michel Tétreault and Pierre Marc Beaudoin, he developed a deeper appreciation for composition and its ability to transmit ideas. Presently, while attending Université de Montreal under the direction of Jean Piché and Martin Bédard, he continues to explore the boundaries of electroacoustic music and creation.
Jullian Hoff (Metz, France, 1980) first began compositing electroacoustic music using digital tools in 1997. He studied jazz and classical guitar in France and finally electroacoustic composition at the Université de Montréal, the city where he has lived since 2009. He has received awards from the JTTP competition of the CEC, the Musicacoustica competition (Beijing) and the San Francisco Tape Music festival.
Nicolás ARNÁEZ — El lenguaje de la piel (12:59 / 2008)
In this musical work, the deconstruction of the human feminine gender is a goal, reached by concealing and subordinating the primary referents that could define a woman in what sound sources respects -and thus re-elaborating femenity-, and genitalize their composition suggesting an omnipresent sexuality, if not evident, always latent. In The Language of the Skin Nicolás Arnáez uses eight sonorus sources diverging at the beginning, which are desplayed and elaborated in the time. Finally, they are all integrated by the textural manipulation made in studio.
Nicolás Alejandro Mariano Arnáez (Mendoza, Argentina, 1980) was the first student to graduate from the National University of Cuyo with a degree in Music Composition. In Argentina, he won three prestigious national awards for his musical compositions and his contribution to Argentinean culture. Also, he was a teacher of music and music theory in secondary and University level for many years. His works have been played in Argentina, Canada and Brazil. He also has been interested in sound in many ways; one of them is showed on his ability as a sound technician and sound projectionist. Nicolás arrived in Edmonton in March 2011. In September 2012, he started a Master Degree in Music Composition at the University of Alberta. As part of his graduate program, he has composed several pieces for ensembles and electroacoustic media.
Ben BARRETT-FORREST — Cognizant Din (4:11)
This piece is an acousmatic examination of the juxtapositions in our world. It explores the contrast between calm and chaos, the natural and the manufactured. Using a complex blend of raw and manipulated recordings, "Cognizant Din" takes the listener on a journey of intrigue, surprise, and realization about how we perceive the world.
Ben Barrett-Forrest hails from the snowy northern land of Whitehorse, Yukon. He started playing violin when he was four, and has since added viola, mandolin, ukulele and bass to his repertoire. Ben is thrilled to be exploring his electronic side now through acousmatic composition.
Myriam BLEAU — Photomaton (6:56 / 2013)
Photomaton est développée comme un thème et variation sur le motif "On/Off". Soit thème soit thème pas.
Myriam Bleau est une compositrice et artiste multimédia originaire de Montréal. Après des études en jazz à l'Université Concordia, elle étudie présentement à l'Université de Montréal en composition électroacoustique. Elle dirige plusieurs groupes instrumentaux aux styles hétéroclites (rock expérimental, jazz minimal, hip hop), avec lesquels elle a participé à des festivals montréalais comme le Festival International de Jazz et Art Matters. En plus de composer de la musique électronique, elle s'intéresse à la création d'installations multimédias. Son travail a été reconnu dans divers concours, dont la compétition Oscar Peterson ainsi que le projet 60x60 de la CEC.
Jared BOSGRA — Night Drive (3:23 / 2012)
Jared Bosgra recently completed his first year at the University of Lethbridge in the Digital Audio Arts program. He has played trumpet for 7 years, the baritone for 6 years, the trombone for 5 years, the guitar for 5 years and the piano for 1 year. During the time in his program his interest in composition and songwriting has grown. This led to the composition of this piece and more to come, and has led me to invest in my own recording equipment to work on projects when I am not in Lethbridge.
Xavier BOURASSA — Catachresis (7:58 / 2013)
Catachresis [catachrèse] est une figure de rhétorique qui consiste à détourner un mot de son sens propre. En musique, ce terme se caractérise comme étant une dissonance dure et inusitée. Pour cette pièce, ma démarche compositionnelle tourne autour de l'échantillonnage. J'ai donc délaissé la prise de son pour me concentrer sur le prélèvement de fragments musicaux afin de créer par destruction et reconstruction une pièce belliqueuse, s'alliant à un état d'esprit tourmenté.
Catachresis is a rhetorical figure which is to divert a word of his own senses. In music, the term is characterized as an unusual and hard dissonance. For this work, my compositional approach turns around sound sampling. So I abandoned sound recording to concentrate on the collection of musical fragments to create by destruction and reconstruction a belligerent work, allied to a state of emotional tormented.
Xavier Bourassa est un jeune compositeur de la région de Lanaudière. Après cinq ans de composition, d'enregistrement et plus de 200 spectacles à travers le Canada et les États-Unis, il décide de s'installer à Drummondville pour y étudier la sonorisation et l'enregistrement sonore. Après avoir étudié avec Gilles Gobeil qui lui donna la piqûre pour la musique électroacoustique. Il s'installe à Montréal pour y étudier la composition électroacoustique à l'Université de Montréal. Il s'intéresse particulièrement à la poésie sonore, au cinéma pour l'oreille et à la musique dite « ambiante ». Ces compositions sont principalement basées sur le texte, la voix, quelques œuvres picturales et la musique moderne.
Xavier Bourassa is a young composer from Lanaudière (QC). After five years of composition, recording and more than 200 shows across Canada and the United States, he decided to settle in Drummondville to study sound recording. After studying with Gilles Gobeil who gave him the bug for electroacoustic music, he moved to Montréal to study electroacoustic composition at the University of Montréal with Zack Settel and Jean Piché. He is particularly interested in sound poetry, cinema for the ear and ambient music. Their compositions are mainly based on text, voice, painting and modern music.
Elliott BUTT — This is the Final Frontier? (4:17 / 2013)
A piece created entirely using automation within AudioMulch.
Elliott Butt (b. 1991) is a guitarist, vocalist and composer from Botwood, Newfoundland and Labrador. He is currently living in St. John's, NL finishing his last semester at Memorial University, where he has been studying the classical guitar and musical theory to obtain his Bachelor's degree in Theory and Composition.
Cédric CAMIER — Paf Gravitas (7:58 / 2012)
Prophétie économique auto-réalisatrice : phénomène extra-médiatique illustrée dans la conséquence catastrophique de la dégradation de la cote économique d'un pays par une agence de notation. Paf Gravitas est un travail esthétique sur une auto-réalisation de la batterie, en tant qu'instrument populaire, en électroacoustique.
Self-fulfilling prophecy: powerful phenomenon exemplified in the catastrophic consequence of the degradation the country's credit rating given by the credit rating agencies. Paf Gravitas is an æsthetic proposition of a self-fulfilling prophecy of the inclusion of a drumset — as a pop music instrument — inside an electroacoustic production.
Cédric Camier a partagé un double cursus. Ingénieur en acoustique, docteur en acoustique instrumentale et vibrations non-linéaires, il est aujourd'hui chercheur post-doctoral au Groupe d'acoustique de l'Université de Sherbrooke dans les domaines de la captation et la reproduction de champs sonores spatiaux. Il a en parallèle suivi une formation musicale en piano et en batterie qui s'est terminée au Conservatoire National de Région de Poitiers avec un niveau de Certificat de Fin d'Étude en solfège, de fin de second cycle en piano et de Diplôme d'Étude Musicale (Médaille) en batterie. Sa pratique artistique s'axe auourd'hui autour de la composition de la musique acousmatique et expérimentale et sur l'utilisation de l'improvisation par le bias de technologies génératives, en temps réel. Depuis septembre 2011, Camier est étudiant à la maîtrise en composition électroacoustique à l'Université de Montréal. Il a reçu le prix CIRMMT Student Award pour ses travaux sur la composition spatiale assistée par ordinateur.
Cédric Camier pursued a dual career path. He completed his doctoral dissertation in Paris (ENSTA and École Polytechnique) on the non-linear vibrations of cymbals and is working today as an affiliated researcher at the University of Sherbrooke, concentrating on the identification of acoustic fields. A graduate of the Conservatoire National de Région de Poitiers (FR) in piano, percussion and drums, and an experienced stage musician, having played in several jazz and live electronic bands in Europe and in Québec, Camier now studies composition at Université de Montréal and focuses his artistic æsthetic on the exploitation of sociological models.
Tyler CAMPBELL, Jamie WOOLLARD — Rinse (video — 5:23 / 2013)
A woman's recollection of hosting a dinner party is a disjointed affair. She conjures up casual conversations between her guests while recalling her own detachment. She is finally swept away by the serenity of the present moment.
Charlie Twitch est un artiste montréalais évoluant dans les domaines de l'art visuel et de la musique. Il a débuté sa carrière musicale en 2005 sous le pseudonyme de ¡FLIST!, construisant un répertoire de chansons tous styles confondus, inspirées des rythmes soul et des idylles égarées. Il travaille actuellement comme compositeur et créateur d'effets sonores dans les milieux du cinéma, de la télévision et des jeux vidéo.
Jamie Woollard est née à Winnipeg. Maintenant elle habite et travail à Montréal. Pianiste classique, musicienne électroacoustique et enseignante, elle a travaillé sur plusieurs supports, dont la musique de film, la radio et la représentation devant public. Récemment, ses compositions ont été présentées à Send and Receive International Festival of Sound, 60x60 Canada, et Mutek Fill the Music Box. Elle termine actuellement un baccalauréat dès Beaux-Arts en interprétation piano et électroacoustique à l'Université Concordia.
Charlie Twitch is a Montreal artist working in visual art and music. In 2005 he began writing music under the guise of ¡FLIST!, leading to a collection of genre bent songs based around soul inspired beats and misled romances. Charlie Twitch currently composes music and sound effects for video games, television and film.
Jamie Woollard grew up in Winnipeg and now lives and works in Montreal. She is a classically trained pianist, teacher and electroacoustic composer and has produced work in diverse areas including live performance, radio, live electronics and film score. Recently, her compositions have been featured in the Send and Receive International Festival of Sound, 60x60 Canada, and Mutek Fill the Music Box. She is currently completing a Bachelor of Fine Arts in piano performance and electroacoustics at Concordia University.
Guillaume CAMPION — Arboreal (10:04 / 2012)
Arboreal est une réflexion personnelle sur la spiritualité et les religions, dont la forme est en partie inspirée des écrits de l'anthropologue Pascal Boyer (Folio Essai, 2003). Celui-ci propose une explication des religions sous forme d'arborescence inversée - partant de l'infinie diversité des concepts religieux pour tenter d'en dégager une essence commune.
A personnal reflection about religions and spirituality, this piece partly borrows its structure from an essay by anthropologist Pascal Boyer (Folio Essai, 2003), where the author tries to explain religions in a tree-structured manner, from the complex multiplicity of religious concepts to the essence which binds them together.
C'est entre mer et montagnes, dans sa Gaspésie natale, que Guillaume Campion s'initie à la musique et à la composition. Depuis l'automne 2009, il s'investit dans la composition électroacoustique à la Faculté de Musique de l'Université de Montréal. Il y suit actuellement un programme de maîtrise visant à intégrer des éléments du genre documentaire à la composition électroacoustique. Primée deux fois lors du concours JTTP de la Communauté Électroacoustique Canadienne (2010 et 2011), finaliste lors du concours Musica Nova 2012 (Prague, République-Tchèque), sa musique a aussi été diffusée en concert et sur les ondes radiophoniques au national comme à l'international, dont à Toronto (TES 2010), au Mexique (CMMAS), en Angleterre (ICMC 2011), en France (Festival NOVELUM 2011, Toulouse) et en Espagne (Ars Sonora).
It is between the sea and mountains of his native Gaspésie that Guillaume Campion first began to perform and compose music. Since 2009, he has been studying electroacoustic composition at the Université de Montréal. His music has been played in concert and on radio airwaves in Canada and abroad, among others at CMMAS (Morelia, Mexico), ICMC 2011 (Huddersfield, UK) and Novellum Festival 2011 (Toulouse, France). He also received 4th and 5th prize in the 2010 and 2011 editions of the Canadian Electroacoustic Community's JTTP contest, respectively, and was among the finalists of Musica Nova 2012 contest (Prague, Czech Republic). He is currently pursuing a Master's degree at the Université de Montréal, aiming to integrate elements of the documentary genre into electroacoustic composition.
Lily Bonnie CHAO — Influx (video — 5:27 / 2013)
The videomusique is best experienced when projected on three large walls.
From Newmarket, Ontario, Lily Bonnie Chao is an experimental media artist fascinated by immediate human emotions, the notion of volatility and the concept of disorientation. With her Communications and Multimedia degree from McMaster University, she is able to convert her fascinations into time-based media. Lily works under Jean Cocteau's quote, "A film is a petrified fountain of thought." Her latest project Influx is a videomusic work exploring the idea of new beginnings through human experiences. In the future, Lily hopes to be able to create more experimental films that provoke and stimulate the mind of the audience.
Simon CHIOINI — A / B | C D (9:09 / 2013)
Oeuvre acousmatique en quatre parties et trois interludes. Diffusion sur quatre canaux discrets.
A - 2'30 / - 0'33
B - 1'30 | - 0'32
C - 1'32 - 0'35
D - 1'32
Révéler la structure de l'oeuvre par la manipulation de procédés simples et de matériaux neutres. Construction d'états stables et ruptures.
Simon Chioini étudie présentement la composition de musique électroacoustique au Conservatoire de musique de Montréal dans les classes de Louis Dufort et Martin Bédard. Sa production inclue des œuvres acousmatiques, dont l'une fut récemment récompensée au concours des jeunes compositeurs de la fondation SOCAN. Il collabore régulièrement avec son collègue Matthew Schoen à la conception de musique appliquée au théâtre et à un projet alliant vidéo et live electronics, dont la création s'affiche au programme de la saison 2013–2014 de la société Codes d'accès.
Guillaume CLICHE — Métal miette (9:12 / 2012)
La prémisse du projet fut la mise en relation de deux types de matériaux sonores : ceux qui évoquent la brillance et ceux qui évoquent la viscosité. Les procédés d'écritures algorithmiques utilisés ont rapidement transformés l'intention initiale du projet pour mettre à profit de nouveaux alliages émergents. Le sujet fut donc pour cette pièce un préambule à d'éventuelles permutations de la matière où les procédés d'écritures directes et aléatoires s'inscrivent dans un processus d'interrelations mouvantes.
The premise of the project was to juxtapose two types of sound materials, one that evokes brilliance and another that evokes viscosity. The algorithmic procedures that were used rapidly transformed the initial intentions of the project in order to focus on the new, emergent alliances. The "subject" of this piece was therefore but a preamble to the eventual permutations of the materials, while the direct and aleatoric compositional procedures were part of a process of shifting relations.
Guillaume Cliche est Bachelier de l'UQAM en Arts visuels et médiatiques. Il étudie présentement en composition électroacoustique au Conservatoire de musique de Montréal aux Études supérieures I. Depuis quelques années, son travail s'est effectué en collaboration avec différents groupes issus du milieu de la performance dont Spirite Duplicata (2009), Les étrangers de l'intérieur (2010) et L'entre-rien (2011). Il expérimente à l'aide de ceux-ci différents modes de diffusion reliés à l'art sonore en direct. Depuis 2011, sa pratique se concentre principalement sur la réalisation de pièces dédiées à la diffusion acousmatique.
Guillaume Cliche completed his bachelor's degree in Fine Arts at UQAM and is now studying electroacoustics at the Montréal Conservatory of Music. In recent years, he has collaborated on compositions and live creations with groups of art performers such as Spirit Duplicata (2009), Les étrangers de l'intérieur (2010) and L'entre-rien (2011). Since 2011, his creative work focuses on electroacoustic composition. His first piece Tape won third prize in JTTP (Canada, 2012) and received an honorary mention from the Fondation Destellos (Argentina, 2012). In 2012, he was commissioned by Jean-François Laporte (Totem Contemporain) to compose a mixed work for one of Laporte's own instrumental creations. The work has since been presented in the Electrochoc concerts series and in a Totem électrique concert. His work his now oriented towards the possible permutations between soundscape and analogue synthesis via the convergence of direct handwriting and algorithmic processes.
Guillaume CÔTÉ — Il n'y a que blanc (8:26 / 2013)
Représentation abstraite — majoritairement issue de synthèse sonore — d'un trait important de la québécité : la nordicité. Première pièce d'un cycle de quatre dédié à cette thématique, le discours musical de celle-ci est centré sur la dynamique d'aplanissement des strates visuelles amenée par le blanc hivernal. "D'abord, ce furent les arbres, et puis les ponts qui s'évanouirent, et puis ce fut la route elle-même qui disparut sous la glace. Après, le ciel bascula sous la neige, et je me suis perdu." — Pierre Gobeil, Dessins et cartes du territoire.
Abstract representation — using synthesis as his prime material — of a major feature of North America studies: its nordicity. First piece of a cycle dedicated on this thematic, the musical discourse of Only White is based on the blurriness of the visual status caused by the white wintry.
Guillaume Côté est un artiste sonore privilégiant un discours musical basé sur les contrastes, laissant pleine liberté à la dualité que proposent sons bruités et instruments acoustiques. Sa démarche artistique repose essentiellement sur la recherche du beau dans l'imperfection des choses. Au delà d'un travail purement acousmatique, les intérêts du compositeur envers l'improvisation se traduit au sein de son propre duo d'improvisation avec Mathieu Frenette (saxophone sopranino et alto). Ses pièces ont été sélectionnées dans plusieurs festivals à travers le monde tels que le Electronic Music Midwest (Chicago, 2010), Musica Viva (Lisbon, 2010), Festival Longueur d'onde (Brest, France, 2010), Noisefloor Festival (Staffordshire, UK, 2011), New Music Festival (Hilltown, Irelande, 2011), ISCM (Miami, 2011) ainsi qu'au SEAMUS (Miami, 2011).
Guillaume Côté is a young sound artist with a marked preference for a musical discourse based on contrasts, leaving full liberty to noisy sounds and acoustic instruments. His artistic process essentially rests in the search for beauty in things' imperfections. He is presently a Master's student and teaching assistant in electroacoustic composition at Université de Montréal. His works have been chosen and broadcasted in numerous festivals worldwide, including Musica Viva Festival (2010, Portugal), Electronic Music Midwest Festival (2010, Chicago), Festival Longueur d'ondes (2010, Brest, France), Noisefloor Festival (2011, Stafford, UK) and SEAMUS (2011, Miami), EMUfest (2011, 2012, Rome).
Mariana CZAPSKI — The Final Engine (10:18 / 2013)
A sonic description of a chaotic day in my hometown of São Paulo. The piece intends to represent the city with symbolic sounds that produce the feeling of being in it. Car and helicopter sounds, voices and the brightness of city lights at night, recreate the intensity of living in this megapolis. The voices reproduce the phoneme that only exists in portuguese: the ɐ̃. The helicopters fly around the listener's ears, and the synthesizers provide the ground upon which the listener walks. The intension wasn't to produce a soundscape of the city, but to represent it symbolically with sounds. The synthesized sounds were a mixture of additive and granular synthesis using samples of the ɐ̃ phoneme. The concrete sounds consisted in computer engines, space heaters, a glass taperware cover, and a flipping coin.
Mariana Czapski is an electroacoustic and popular music composer based in Montréal, Canada. She was first introduced to the world of sound at the age of 16 while producing her own music at a home studio. Her first projects included an ambient project that first introduced her to the world of electroacoustic music. She pursued studies in film for two years until she discovered the electroacoustic studies program at Concordia where she quickly became interested in the world of computer music and musique concrète. After three years of composing electroacoustic music, she has also worked as a sound designer for independent films and commercial video games. She is currently beginning her third and last year of the program and planning to continue her studies in sound art and electroacoustic music at a Masters level.
Simone D'AMBROSIO — Villusions — Les saisons (19:20 / 2012)
L'hypothèse d'une influence réciproque entre l'environnement et notre perception sonore représente la base de ma recherche musicale. Villusions est un projet acousmatique qui puise sa source dans l'analyse introspective de cette complexe relation, plus précisément entre les sons du quotidien et l'oreille curieuse d'un voyageur éternel. Les parties les plus intimement liées à mes expériences personnelles de la ville de Montréal et ses banlieues représentent donc le théâtre de cette exploration assidue; les illusions correspondent à trois pièces acousmatiques inspirées par ce contexte de réciprocité. Les structures et les matériaux de cette troisième et dernière pièce du projet ont été développés suivant l'alternance des saisons. Les interprétations personnelles de l'automne, l'hiver, le printemps et l'été peuvent être lues comme des notes de voyage prises durant un itinéraire imaginaire. La composante spatiale doit être considérée comme un élément incontournable du discours musical de la pièce. Sa construction octophonique porte sur l'équilibre, délicat et illusoirement immersif, généré par des trajectoires dessinées sur la même ligne temporelle que celle des évènements musicaux, suivant des stratégies intégrées directement dans le processus compositionnel.
The hypothesis of a reciprocal influence between environment and sound perception is the base of my musical inquiry. Villusions (contraction of the words "Ville", "city" in french, and "illusions") is an acousmatic project that takes his origin from the introspective analysis of this complex relation. The metropolis of Montréal with its suburbs is the theatre of this story, the sound envelope of an environment that is in contact with the curious ear of an eternal voyager. For this piece, the third and last one of the project, structures and materials have been developed following the alternation of seasons. The personal interpretations of autumn, winter, spring and summer sound as notes taken during an imaginary itinerary. The spatial projection of the entire work has been designed together with compositional strategies, to give to the eight diffusion channels the illusion of an immersive but precarious sound reality.
Suivant une passion innée pour le rythme, j'ai participé, comme batteur, à plusieurs et variés projets sur la scène musicale florentine, en explorant différents genres, du rock pur aux premières intégrations de synthétiseurs et séquenceurs à ses patterns. À la recherche constante d'un langage musical personnel, je m'inscrit, en 2004, au cours Musique et Nouvelles Technologies, organisé pour la première fois par le Conservatoire de musique « L. Cherubini » de Florence; titulaire d'un baccalauréat obtenu en 2008, j'ai étudié la composition électroacoustique avec Robert Normandeau, dans le programme de maîtrise à l'Université de Montréal, que j'ai terminé en janvier 2013. Ma démarche artistique se développe sur deux axes distincts, soit, la recherche du timbre sonore à partir de sons environnementaux et la conception spatiale conçue dans le processus de composition.
Following an inborn passion for rhythm, I've participated as a drummer on various projects in the Florentine musical scene, exploring several styles, from the 4/4 of pure rock to the first inclusion of electronic grooves to my rhythmic patterns. Constantly searching for a personal musical language, in 2008 I completed an experimental course of Music and New Technologies, organized for the first time by the "L. Cherubini" Conservatory of Florence. I've just completed a Master's in electroacoustic composition at the Montréal University with Robert Normandeau. The main arguments of my musical approach can be resumed in the assiduous timbral research starting from typically environmental sounds and in the essential spatial dimension of the compositional process.
Travis DALLYN — Vérité (19:25 / 2012)
A new city soundscape designed by Travis Dallyn.
I am a young musician studying entrepreneurship and world sound arts at the University of Alberta. Outside of school, I co-direct a non-profit arts studio in Edmonton's inner city called The Creative Clubhouse Ltd.
Evan DAUBENY — Rend (10:00 / 2013)
Rend was conceived as an immersive eight channel first person narrative from the perspective of someone who is struggling with anxiety. The composition begins by introducing material that is meant to set the tone for the piece as being about a gradual increase in tension and energy, and then a reprise. The form of the piece is based off of this build up of tension and release and is a pattern that repeats three times through the composition. The feeling that I was hoping to convey is that this pattern is inevitable and ominous. There are a number of themes that I developed in the piece based off of my personal experience with anxiety and developed them as compositional parameters for the composition.
Evan Daubeny was introduced to electroacoustics in 2009 and began studying at Concordia University in 2011. Since then Ihe has focused on developing a compositional practice that embraces the electroacoustic art form while also catering to his own artistic sensibilities. The most valuable lesson that he has learned from his compositional practice is that in electroacoustic art the composer is responsible for whatever components he or she desires, in order to create a Gestalt that is an exact representation of what the composer wants to convey. What this means to Daubeny is that every step of the compositional process — from collecting sound sources, to processing iterations, to arranging the final product and finally to the method of playback — is all part of one large creative process to produce a unified final product that has a consistent message for an audience to experience.
Fernando Alexis FRANCO MURILLO — Metalurjia Plastica (8:51 / 2012)
Sonic exploration of two sound sources: metal and plastic.
Fernando Alexis Franco Murillo étudie la composition électroacoustique au Conservatoire de Musique de Montréal sous la direction de Louis Dufort.
Fernando Alexis Franco Murillo is currently studying electroacoustic composition at the Conservatoire de Musique de Montréal under the direction of Louis Dufort.
Gabriel GIRARD — Silent walk around the globe (10:31 / 2013)
Composer c'est un peu comme se bâtir un radeau - tranquillement, on commence, avec de grand pinceau et des crayons à grosse mine. On se dit que notre radeau aura cette dimension, telle couleur et qu'il racontera ceci et cela. Ceci, pour moi, c'était l'environnement. Cela, John Francis. L'homme a marché pendant 25 ans, en silence. Ceci et cela, c'est un peu la même histoire. Mais - le vent fut imprévisible et dans un moment de tempête je compris que j'avais pris les billots pour des voiles, les voiles pour des rames et que mon radeau n'était pas un radeau, mais autre chose. Il ne raconte ni ceci ni cela, finalement, mais reste imprégné de ses premières esquisses.
Gabriel Girard est un compositeur montréalais, issu du milieu électroacoustique de l'Université de Montréal, dirigé par Jean Piché. Ses compositions cherchent à mettre en relation poésie, paysage sonore, musique du monde, enjeux sociaux et environnementaux, se mouvant autour de sons concrets — sa démarche prend d'abord racine dans sa recherche de l'infini, de l'homme, de son cœur et d'un Dieu, aux visages multiformes. Enfin elle se meut en une tentative d'expression et de partage de ces lumières.
Gabriel Girard is a Montréal-based composer, from the Université de Montréal community, under the supervision of Jean Piché. His works seek to put in relation poetry, sound landscapes, world musics, social and environmental topics, all of these oriented around concrete sound — his journey takes its roots in his search for the infinite, for man's soul and heart, and for a certain God, in its mutiple manifestations. It evolves and ends in an attempt to communicate and share these lights and inspirations.
Garth HARDY — Churchill, Manitoba Sound Study No. 2: Late Winter, 2013 (9:00 / 2013)
Churchill, Manitoba is a subarctic community on the south western shore of the Hudson Bay. It is a modern settlement with a history of strategic military and trade importance for the Canadian government and now supports an active wildlife based tourism industry. It also has no road access. At once isolated and connected, it is a collision of sonic phenomena. Navigating through snow, gales off the Hudson Bay, and train travel encompass the sound sources for this piece.
Garth Hardy (b. 1978) is a cultural producer and curator living in Churchill, Manitoba. His compositions and sound works have been broadcast, performed and installed at festivals and galleries across Canada and Europe. He is the Assistant Curator of the Churchill Eskimo Museum, and in his spare moments, fancies himself an amateur ethnomusicologist and collector of old-time instruments.
Jeremy HARTMANN — Dysthymia (7:10 / 2012)
Exploring different aspects in mental health issues, Dysthymia looks to artificially recreate or replicate a state of melancholic thought. A shifting environment that has a strong duality in both being unsettling and simultaneously comforting.
A current composer and media artist in Vancouver, J.J. (Jeremy Jeroham) Hartmann is currently studying composition under David MacIntyre, Owen Underhill, Janet Danielson, Martin Gotfrit, Arne Eigenfeldt and Barry Truax at the School for Contemporary Arts, Simon Fraser University. Composing for a wide variety of media including theatre, film, dance and interactive installations, he looks to expand and break current conventions, merging art, humanity and perception with cohesive technological means.
Christopher HAWORTH — Vertizontal Hearing (Up & Down, I then II) (13:58 / 2012)
De triton l'illusion de Diana Deutsch de montre qu'un certain nombre d'influences culturelles portent sur les auditeurs perception du sens de la hauteur. Elle a montré que, en utilisant des tons dont la queue de la hauteur du terrain est absent, les auditeurs jugent la direction d'un intervalle «indéterminé» différemment selon des facteurs tels que la langue, la formation musicale et la tessiture de ceux qui parlent voix. Cet intervalle «neutre» attire l'attention sur une facette de la «créativité» dans la perception de tous les jours, certes involontaire: objectivement, l'intervalle va ni haut ni bas, mais dès que l'auditeur est introduit, le «sens» de la dispersion de l'intervalle . Maintenant, la composition musicale depuis Cage a suffisamment absorbé différence, l'hétérogénéité et auditeur-organisme dans ses discours et pratiques. Pratiques post-cagien sont venus à représenter une certaine liberté esthétique, où le sens n'est jamais fixe, mais toujours ouvert, en cours de négociation. Audition Vertizontal (Up & Down, je puis II) explore un autre aspect de cette «liberté». Grâce à son utilisation de l'illusion de triton comme un dispositif musical, une expérience d'écoute radicalement individu est actualisé. Il est anti-universel, sans «droit» audience préposé sur elle. Mais loin d'incitation à une expérience d'écoute démocratique, ce qui est révélé est un non-liberté avant; tout en écoutant, on est porté à considérer comme une formation qui signifie, plutôt que spontanée, processus automatique; une forme de contrôle plutôt que la démonstration de l'autonomie. Dans le bavardage affolant de montée / descente des modèles qui semblent à la fois pour changer perpétuellement et restent les mêmes encore, l'auditeur est attirée vers l'intérieur, dans un paradoxe auditif où de percevoir le travail est de percevoir la perception au travail.
Diana Deutsch's 'tritone illusion' illustrates that a number of cultural influences bear on listeners perception of pitch direction. She showed that, using tones for which the cue of pitch height is absent, listeners judge the direction of an 'indeterminate' interval differently depending upon such factors as language, musical training, and the pitch range of ones speaking voice. This 'neutral' interval draws attention to a facet of 'creativity' in everyday perception, albeit an involuntary one: objectively, the interval goes neither up nor down, but as soon as a listener is introduced, the 'meaning' of the interval disperses. Now, musical composition since Cage has sufficiently absorbed difference, heterogeneity, and listener-agency into its discourses and practices. Post-Cagean practices have come to represent a certain aesthetic freedom, where meaning is never fixed but always open, under negotiation. Vertizontal Hearing (Up & Down, I then II) explores another side to this 'freedom'. Through its use of the tritone illusion as a musical device, a radically individual listening experience is actualised. It is anti-universal, with no 'right' hearing attendant upon it. But far from instigating a democratic listening experience, what is revealed is a prior un-freedom; whilst listening, one is drawn to consider meaning formation as an automatic, rather than spontaneous, process; a form of control rather than the demonstration of autonomy. In the maddening chatter of ascending/descending patterns that seem both to perpetually change and yet remain the same, the listener is drawn inwards, into an auditory paradox where to perceive the work is to perceive perception at work.
Christopher est le boursier post-doctoral à l'Université McGill ICASP travaillant dans le Département de philosophie de l'instrumentalité et l'authenticité dans technologiquement pratiques d'improvisation médiation. Avant cela, il complété un doctorat en composition au Centre de recherche Sonic Arts, QUB, où il s'est concentré sur la subjectivité et de l'auditeur-organisme dans l'ordinateur Composition de la musique. Ses travaux sont conçus de manière à « dramatiser » l'acte d'écoute, révélant volontaire et involontaire mécanismes d'audition et d'encourager la « créativité perceptive ». Il a un baccalauréat en beaux-arts de Chelsea College of Art et une MMU dans Composition du Goldsmiths College, à Londres.
Christopher Haworth is the ICASP postdoctoral fellow at McGill University working in the Department of Philosophy on instrumentality and authenticity in technologically mediated improvisation practices. Prior to this, he completed a PhD in composition at the Sonic Arts Research Centre, where he focused on subjectivity and listener-agency in computer music composition. His works are designed in such a way as to "dramatize" the listening act, revealing voluntary and involuntary mechanisms of audition and encouraging "perceptual creativity". He has a BA in Fine Art from Chelsea College of Art and an MMus in composition from Goldsmiths College, London.
Scott JEFFREY — Hive (6:26 / 2013)
Scott Jeffrey is currently completing his BFA in Music Composition at Simon Fraser University. He has studied acoustic composition with David MacIntyre and Janet Danielson, and electroacoustic composition with Martin Gotfrit and Arne Eigenfeldt. He is interested in collaborative environments working with filmmakers, dancers, actors, and other composers.
Line KATCHO — Dérive (9:05 / 2012)
Dérive se développe en cinq tableaux : Éclosion-Lamentations-Dualité-Ascension-Singularité
J'ai composé cette pièce uniquement à partir de prises de sons de flute, violoncelle et trompette. Variation en catastrophe du calme à la tempête. Le mouvement de balancement, d'oscillation, est ce qui relie les matériaux. Ces gestes, de textures et d'échelles variées, créent l'illusion d'espaces vastes et lointains, ou d'autres rapprochés et intimes.
C'est lors de ses études en composition au Cégep St-Laurent, sous la direction de Michel Tétreault et Pierre-Marc Beaudoin, que Line Katcho développe son intérêt pour la musique électroacoustique. Elle poursuit présentement ses études en composition électroacoustique au Conservatoire de musique de Montréal, sous la direction de Louis Dufort. Tromperies de la perception, création d'illusions auditives et transcription par le son des gestes de la physique, sont les facettes principales qu'elle explore à travers son processus créatif.
It is throughout her studies in composition at Cégep St-Laurent, under the direction of Michel Tétreault and Pierre-Marc Beaudoin, that Line Katcho developed her interest for electroacoustic music. She is currently pursuing her studies in electroacoustic composition at the Conservatoire de musique de Montréal, under the direction of Louis Dufort. Tricking perceptions, creating auditory illusions and transcribing the gestures of physics with sound are her main interests within her creative process.
Anastasya KOSHKIN — Wander (5:57 / 2013)
"Wander" is based in recorded sound as an element of universal subjectivity, and its time-based relation to physical space. It was inspired by visiting specific locations, and the experience of being present at particular and unpredicted environments. "Wander" incorporates sequences of recorded sound from the natural environment and public city parks. Problematizing our relation to space, sounds within the composition were recorded both at a great distance and at close proximity. Thus "Wander" explores two vantage points, one far away and the other close by.
Anastasya Koshkin is a young composer and interdisciplinary artist. She spent her early childhood in Belarus and Israel where her engagement with art began at the age of seven with stringent piano lessons. She completed advanced masters in Transmedia from Sint Lukas University and Radio and Television Arts from Ryerson University. She regularly collaborates with international artists and art organizations such as Q-O2, Andy Dolphin and Array Music. Her work combines acousmatic sound and other mediums with the intent of concentrating on the concept of time and its relation to the environment.
Frédéric LAFLAMME — La certitude du doute (8:25)
Frédéric Laflamme est un artiste en arts numériques, musicien-compositeur et travailleur culturel résidant à Montréal.
Sébastien LAVOIE — Basketball Glitch (6:30 / 2013)
Le basketball est aujourd'hui l'un des sports le plus pratiqué de la planète. Sa pratique consistant à lancer, dribbler et passer le ballon, produit plusieurs sons qui sont très facilement reconnaissable auditivement. Ces sonorités accompagnant ce sport sont aussi riches et fertiles pour générer un cinéma pour l'oreille. Ici, mes prises de sons effectuées sur le terrain de Basketball ont été manipulées et dénaturées par des transformations numériques excessives, créant ainsi des dysfonctionnements (des "glitches") sur ces matières sonores originales.
Basketball is one of the most played sports on the planet today. Its practice consists in throwing, dribbling and passing the ball, which produces lots of recognizable sounds. These sonorities are very rich and fertile in order to generate a "cinema for the ear". My sound recordings, done on the Basketball court, have been manipulated and denaturalized through excessive digital transformations, thus creating some glitches on the original sounds.
Sébastien est étudiant à la maîtrise en composition électroacoustique travaillant sur la spatialisation sonore avec son professeur Robert Normandeau à l'Université de Montréal. Il a profité d'un échange-étudiant pour aller en Angleterre pendant un an, à De Montfort University, Leicester, afin d'étudier avec John Young. Sébastien se considère comme faisant partie de cette nouvelle génération d'étudiants en musique qui utilisent le « laptop » comme instrument musical. Et cet outil de composition lui permet de se développer autant sur scène que dans un studio. Ce qui lui plaît, entre autres, dans la musique électroacoustique, c'est la possibilité, grâce à la technologie, de faire des alliages entre plusieurs sonorités et styles musicaux. Ayant maintenant complété son baccalauréat, il mène présentement des études à la maîtrise au sujet de l'intégration de la spatialisation sur le plan de la composition acousmatique et de l'interprétation en concert. Explorateur sonore, il parcourt les différentes avenues bruyantes et musicales afin de saisir et de composer les chemins menant vers des sons nouveaux.
Sébastien is a Master's student in electroacoustic music working on sound spatialization with his professor Robert Normandeau at Université de Montréal. He has benefited from an exchange programme in order to go study in England at De Montfort University, Leicester, with John Young. Sebastien regards himself as belonging to this new generation of students in music who use the laptop as musical instrument. And this compositional tool allows him to develop his musical skills as much on stage as in the studio. What totally gets him in electroacoustic music is the possibility, with technologies, to generate a multitude of hybrid musical form. After completing his Bachelor's degree, he decided to further his research on the integration of spatialization in acousmatic music as well as its performance in concert. Sound explorer, Sébastien travels through the diverse avenues of noise and music in order to capture and compose the novel sounds.
David LEDOUX — Manie commotionnée (5:32 / 2013)
Représente une manie tapageuse de manière chronologique; de l'enfance à la mort prématurée, en passant par la gloire.
Represents a noisy mania chronologically; from childhood to a premature death through glory.
Batteur depuis son enfance, David Ledoux fit partie de quelques groupes de musique rock au cours de sa jeunesse dont le groupe SEMPERFI. Suite à la dissolution du groupe en 2011, il entreprit des études en Musiques Numériques à l'Université de Montréal. C'est à partir de ce moment qu'il débuta son parcours en composition électroacoustique. Manie Commotionnée est une composition remise dans le cadre d'un atelier de création audionumérique de l'université.
Drummer since his childhood, David Ledoux was part of some rock bands, like the band called SEMPERFI, during his youth. After the band split, he decided to start studying digital music at l'Univeristé de Montréal. From then on he made his first steps as an electroacoustic composer. Manie Commotionnée was his first attempt within an audio-digital creation workshop at the university.
Ben LEE — French Fries and Gravy (video — 4:20 / 2013)
Ben Lee is a second-year student majoring in the Multimedia and Communications programs at McMaster University. His work involves graphic design and coding, but mainly revolves around audio and video compositions. His most recent piece is a videomusic piece titled French Fries and Gravy. Ben hopes to continue working in the media field, eventually working in video production or creating a start­up video game company.
Darryl Burke MAHONEY — … and I looked deep within myself (10:50 / 2013)
Unintelligible radio transmissions and static create a feeling of isolation and loneliness which is disrupted by the single note of a piano. This single piano note is a beacon of light in a sea of unstable and ever changing radio static which encourages the listener to confront their own feelings of introspection and to seek out a more positive resolution. "… and I looked deep within myself" is a sombre and inspiring composition which subtly urges the listener to "try again".
Darryl Burke Mahoney is a Montréal-born sound artist. He currently lives and works in Toronto, Ontario.
Enzo MARCEAU — Langues d'airain (8:00 / 2013)
On dit que les cloches ont autant le pouvoir de rassembler les fidèles que de repousser les mauvais esprits. Ici, l'on assiste à un dialogue entre la convention et le chaos, la convergence et l'éparpillement. Pour une nuit seulement, les cloches vont revivre une conversation à la fois douce et brutale qui secouera ciel et terre pour ensuite s'éteindre dans l'aube qui émerge. "It was as if the tongues of those cold hard metal things had become flesh and joy. They burst into being screaming with delight and the whole city vibrated." - Emily Carr
Some say that bells have the power to gather a congregation as much as to repel evil spirits. Here, we will be witness to a conversation between chaos and order, convergence and scattering. For one night only, the bells will relive a gentle yet aggressive exchange that will shake the heavens only to die down with the rise of dawn. "It was as if the tongues of those cold hard metal things had become flesh and joy. They burst into being screaming with delight and the whole city vibrated." - Emily Carr
Plongé dans l'univers musical dès un très jeune âge, Enzo Marceau à étudié la batterie comme instrument principal et à poursuivi sa formation au collégial en interprétation jazz. Initié à l'environnement du studio d'enregistrement, il décide de parfaire ses connaissances en complétant une AEC en Sonorisation et Enregistrement où il découvrira la composition électroacoustique par le biais des cours de Gilles Gobeil. Ce vaste univers pique son intérêt et il s'inscrit ainsi à l'Université de Montréal ou il développera ses techniques d'écriture et son style singulier sous la tutelle de Georges Forget et Martin Bédard.
Immersed in a world of music from a very young age, Enzo Marceau took up the drums as his primary instrument, pursuing courses in jazz studies at college. Having been introduced to the recording studio environnment, he honed his knowledge by completing an AEC in Sound Engineering where he discovered electroacoustic composition under the guidance of Gilles Gobeil. His curiosity sparked by the infinite possibilities, he now studies at Université de Montréal where he is developing his style and refining his technique with Georges Forget and Martin Bédard.
Jon MARTIN — Music for Crowded Spaces (49:48 / 2013)
Crowded Spaces is a four-movement electroacoustic exploration of sound association and creative process. The piece was created through a 3-­stage hybrid composition-improvisation cycle that incorporates several concepts presented in Dennis Smalley's Spectromorphology: explaining sound-shapes (Smalley 1997) and is defined in detail in the attached paper, Exploration Through Process: Crowded Spaces (Martin 2012 - pdf).
With Crowded Spaces, I wanted to comment on isolation in modern 'crowded spaces' and develop a defined creative process that facilitated aspects of indeterminacy, reduced listening, and sonic exploration. I sought to create new experiences by challenging the listeners existing gestural association with particular sounds, defined by Smalley as 'source bonding', and by juxtaposing bonded material and unbonded material.
A collection of several real and abstract 'crowded spaces' were collected and used as a compositional roadmap for the piece, with each of larger 'spaces' being broken down into thee smaller subsections.
Crowded Spaces
1 – Buildings - Floors 0-­8/Floors 13-21/Floors 34-­55
2 – City - Roadway/Green Space/Tea Room
3 – Transport - Mass/Personal/Air
4 – Abstract - Language/Photograph/Queue
Jon Martin is a performing musician and composer from Lethbridge, Alberta, Canada. Currently in his fourth year of the Digital Audio Arts Bachelor program at the University of Lethbridge, he has taken a particular interest in electroacoustic composition. Jon also works as a recording engineer / music producer for bands in Southern Alberta, writes and performs with his own band The New Weather Machine, and has a very strong interest in sound recording practice and technology. He is inspired by travel, compelling concepts, the potential of new sounds and innovative creative processes.
Jamie MCMILLAN — The Descent (6:20 / 2011)
A soundscape that immerses the audience into the feeling of entering a mystical cave. The Descent was created only with recorded vocal sound bites.
Jamie McMillan completed his BFA in Integrated Media, On-Screen Media and Digital Media Studies at OCAD University in 2012. He has developed projects with audio and video, as well as in animation and in a variety of other mediums such as graphic design, illustration and web design. In addition to creating visual / interactive art, his other artistic outlets include experimental music and writing. Throughout his work, Jamie tries to evoke questions of reality by exploring themes such as futurism as well as the psychology of perception in human beings. Being a self-professed inventor at heart, he tries to see artistic potential in everyday objects around him. Jamie also appreciates the historical evolution of art and technology and he believes that artistry is truly a reflection of time and space. He enjoys working with many different mediums and hopes to take advantage of future technologies by adapting them to his artistic endeavours.
James O'CALLAGHAN — Objects-Interiors (10:11 / 2013)
Objects-Interiors est une œuvre qui « a lieu » à l'intérieur d'un piano. Cet instrument dense en histoire et polysémique est réexaminée en tant qu'espace intérieur propre à lui. Une grande partie de la matière sonore se compose de réponses impulsionnelles — des éclats de bruit qui capturent les propriétés de réverbération d'un espace acoustique. Parfois la pièce imagine d'autres espaces, comparant la chambre résonante du piano à d'autres types d'« intérieurs », pour finalement se rendre à un monde surréel où l'espace, le mouvement et le son sont floues.
Objects-Interiors is a work which "takes place" inside a piano. The historied, polysemous instrument is re-examined as its own kind of interior space. Much of the sound material consists of impulse responses — bursts of noise that capture the reverberant properties of an acoustic space. As the piece moves from capturing the real space of the piano, it imagines other spaces, comparing the piano's resonant chamber to other kinds of interiors, and, finally into a surreal world where space, motion, and sound are blurred.
James O'Callaghan est un compositeur et artiste sonore basé à Montréal, dont la musique, également concentrée dans le monde acoustique et électroacoustique, tire souvent d'objets trouvés et de sons de l'environnement naturel et urbain comme matériel sonore. Il est actuellement le Compositeur en résidence émergent de l'Orchestre national des jeunes du Canada, et a été artiste invitée au Cluster New Music + Integrated Arts Festival de Winnipeg en 2013. Ses professeurs principaux ont été Philippe Leroux et Barry Truax. Il a également étudié et participé à des ateliers avec Rodney Sharman, Michel Gonneville, Giorgio Magnanensi, R. Murray Schafer et Kaija Saariaho. Il a reçu son baccalauréat en beaux-arts de l'Université Simon Fraser, et il étudie actuellement à l'Université McGill. Sa musique a été jouée en Amérique du Nord, en Europe, en Nouvelle-Zélande et au Japon, et son travail comme chercheur a été présenté lors de conférences internationales.
James O'Callaghan is a composer and sound artist based in Montréal. His music, equally concentrated in acoustic and electroacoustic idioms, often draws on found objects and sounds from natural and urban environments as source material. He is currently the 2012–13 Emerging Composer-In-Residence with the National Youth Orchestra of Canada, and was a featured artist in Winnipeg's Cluster New Music + Integrated Arts Festival in 2013. His principal teachers include Philippe Leroux and Barry Truax. He has also studied and attended workshops with Rodney Sharman, Michel Gonneville, Giorgio Magnanensi, R. Murray Schafer and Kaija Saariaho. He received his Bachelors of Fine Arts in composition from Simon Fraser University and he is currently an MMus candidate at McGill University. His music has been performed across North America, in Europe, New Zealand and Japan, and his research has been presented at international conferences and published in Organised Sound.
Keith ODELL — Slum Bird (9:39 / 2013)
The experience of an unsatisfying sleep, falling in and out of dreams because of the noises around you. The breathing of a partner, the traffic outside your apartment, your neighbour through the walls. The moments when you are half in the waking world and half in the dream world. All the sounds in Slum Bird were derived from original source recordings of a single alto saxophone.
Originally hailing from Calgary, Alberta, Keith Odell relocated to Montréal in 2010 to study electroacoustic composition at Concordia University. His work as a composer / sound artist focuses on the use of unusual and unfamiliar sounds and re-appropriating them into a more traditional and musical compositional form. Utilizing his previous experience as an improvisational and noise musician, he has carried over his work in Calgary to Montréal under the solo moniker Korea Suicide.
Lucas OICKLE — EA Study No.5 (8:33 / 2012)
This electroacoustic study is structurally based around the framework of a recorded improvisation at an old, crumbling piano. To balance the acoustic recordings of this aging piano, similarly old digital recordings make nostalgic appearances throughout the piece.
Lucas Oickle received his BMus in Composition in 2013 from Acadia University, where he studied with JUNO award-winning composer Derek Charke and composer / performer / conductor Dinuk Wijeratne. He was the Featured Student Composer of the Nova Scotia Youth Orchestra's 2012–13 season (culminating in his first piece for full orchestra, Constellations), and in the spring of 2013 his chamber piece The Great Firewall of China was selected from over 100 submitted scores to be performed by the TEMPO New Music Ensemble in College Park, Maryland. He has also twice received the E.A. Collins Award in Music (Composition) from Acadia University (in 2011 and 2012) and his solo flute piece Amaranthus Caudatus II (2011) won the open composition class at the 2013 Nova Scotia Kiwanis Festival.
Michael PALUMBO — Iron Harvest (4:01 / 2012)
Field recordings were taken in Toronto and Montreal, and processed in Puredata-extended using patches of my own design. The final mix was arranged and completed in Amadeus Pro. Around the time that the piece was being finalized, I was reading about the annual unearthing of unexploded ordnance and other weaponry by farmers along the former Western Front in Europe. This is known as the "Iron Harvest", and the juxtaposition of Spring's renewal and the reminder of the horrors of the first World War complements the way this composition plays out in my mind.
Michael Palumbo is a computer musician working towards a BFA in Electroacoustic Studies at Concordia University. Crosstalk premiered in 2013 at the University of Toronto, followed by a roundtable discussion. It premiered in Montréal later that year at Eastern Bloc. His other works include Soup Phase, a soundscape composition performed at Stazione di Topolo's annual international telematic concert ToBe Continued in 2013, and Music for 22 Email Machines, which was performed by the Concordia Laptop Orchestra in 2013 in Montreal. His paper "Using an Augmented Electric Guitar as Both a Controller and as a Polyphonic Instrument," other compositions and his electroacoustic and sound studies podcast can be found on his website. Michael attended the 2012 Toronto Electroacoustic Symposium and the 2012 New Interfaces for Musical Expression conference in Ann Arbor MI (USA). His areas of interest include the augmentation of musical instruments and networked music performance.
Meagan PEAT — Bicycle Ride (7:32 / 2013)
This composition is a result of stubbornness and a mostly ruined recording session. For all of the hour recording session only the first few rings of the bell recorded within the first thirty seconds surviving without the air conditioner that buzzes in the rest of the recording. The piece became an exploration of the potential transformations of the single sound coupled with short pulses that contain the entire recording compressed into a short moment and interesting sound errors that arose from the software I used to stretch and transform my work. The work explores the potential of repetition of one sound with many subtle variations. The work also explores the potential of careful artificial panning of sound as well as the effects of altering when a sound hits each ear to create a sense of movement for the piece.
Meagan Peat is just finishing up an undergraduate degree in Multimedia and English at McMaster University. This year is her first attempts into audio and composition other than if you count playing Dance Dance Revolution in the music room during high school. She is 22 years old and hopes to expand and continue to use her multimedia skills in the future.
Eric POWELL — Estevan-Weyburn: part of the Listener's Guide to the Saskatchewan Grid Road Map (1:18:30 / 2012)
Estevan-Weyburn is the fourth section in an ongoing project aimed at scoring the entire Saskatchewan Highway system in real time. That is to say, each track is the same duration as the drive between the two cities (or towns)named in the title. This track uses processed instrumental and field recordings collected from mines and oil wells between Estevan and Weyburn to highlight the impact the resource industry has on the Province. The continuous drones from the sruti box imitate the road noise experienced in a car, as well as reinforcing the time-based process of driving from one remote location to another. This project was designed as background music to a minimalist, but constantly changing visual experience - driving through the Prairies.
Eric Powell is a sound artist and composer working with a wide variety of presentation methods, including composing for stereo and multi-channel tape, performing with acoustic instruments and live electronics, as well as creating site-specific and interactive installations. In 2008, he received his MFA in electroacoustic composition from Simon Fraser University. His is a founding member of the sound art organizations Electricity is Magic and Holophon Audio Arts, and sits on the board of the Canadian Association for Sound Ecology. His work has been heard throughout Canada, Mexico, the USA and Europe with recent presentations at Toronto's New Adventures in Sound Art, Tangente Dance Campany in Montréal and the Prague Quadrennial.
Scott RIESTERER — Sonidos de Cuba (1:01:12 / 2013)
In March of 2010, Scott Riesterer travelled with his fiance to Cuba for ten days. Despite the short amount of time he spent there, he was overwhelmed by the complexity, culture, rhythm and pulse of the country. He brought with him a Zoom H4N portable recorder and gathered various snippets of the rich acoustic landscape. After returning home, he began using these recordings as a foundation for his own music. He spent many hours editing, warping, looping, filtering, sampling, and mangling the sounds to distil them into songs. Over the next three years, he created an album of electronic music that attempts to tell the story of this visit. He made this music "in an effort to relive and restructure not merely the recordings, but the memories of my time there in order to share this journey with others".
Scott Michael Francis Riesterer is a Sound Designer from Vancouver, Canada. He has contributed his audio skills to documentaries, short films, video games and the Chevrolet Volt. Musically he dabbles in House, Breaks, Techno, Tech-House, Progressive and Down-Tempo. His latest project, Sonidos De Cuba is an ambitious album built upon field recordings from his travels in Cuba.
Cyndia SAINT-CYR MONTÈS — Mauve Winter Sky (5:02 / 2012)
Cyndia Saint-Cyr Montès est née à Montréal de parents d'origine haïtienne, et a été initiée dès son plus jeune âge à l'étude du piano et du chant classique. Elle a de plus complété un baccalauréat en Musique numérique et Littérature comparée pour lui permettre de composer son opérapop électro Mauve Winter Sky mariant voix, piano et harpe électronique. Elle poursuit présentement ses études de deuxième cycle au DESS en Musique Interprétation Chant classique.
Matthew SCHOEN — Track #1 (4:00 / 2013)
Cette pièce a pris son envol grâce à une combinaison de mon intérêt pour la musique populaire, électronique, hip-hop, ainsi qu'une curiosité envers la synthèse analogique. Ainsi, avec Track #1 j'ai voulu exploiter les sons de ces genres musicaux sous une forme plus expérimentale, tout en élargissant leur vocabulaire musical. Dans cette optique, j'ai également voulu concevoir une pièce qui, malgré ses attachements à la musique populaire, serait propice à une diffusion immersive propre à la culture acousmatique.
This piece was born from my passion for electronic, hip-hop, and popular music, as well as an interest for analog synthesis. With Track #1, I wanted to use these sounds in a more experimental form, as well as expanding on their current musical vocabulary. Despite its attachments to popular music, I wished to create a piece suitable for an acousmatic concert experience.
Lors des ses études en piano classique au CEGEP St-Laurent, à Montréal, Matthew Schoen découvre, sous la tutelle du compositeur Michel Tétreault, le médium électroacoustique. Poursuivant cet intérêt, il s'inscrit au Conservatoire de Musique de Montréal, où il étudie présentement avec le compositeur Louis Dufort. Depuis quelques années, il réalise des projets multidisciplinaires (théâtre, danse) et s'intéresse au lien entre vidéo et son.
While studying classical piano at CEGEP St-Laurent, in Montréal, Matthew Schoen discovered — with the guidance of composer Michel Tétreault — the medium of electroacoustic composition. After pursuing this interest for two years, he enrolled at the Conservatoire de Musique de Montréal, where he currently studies electroacoustic composition with composer Louis Dufort. For the past few years, he has been working with dance and theatre productions, as well as exploring the relationship between video and sound.
Pierre-Luc SENÉCAL — Projekt Walküre: Trauma (8:21 / 2013)
Je fis un rêve où le Monde prenait fin en un paroxysme de souffrance. M'est venu l'envie irrépressible d'utiliser ce rêve comme idée extramusicale et d'exprimer une grande peine que j'avais, mille cris refoulés qui exploseraient d'un seul coup. Ce serait un projet de longue haleine - ceci est d'ailleurs la première de trois parties, car avant de parler de souffrance, de fin du monde et de fin tout court, il fallait parler du début. Il fallait parler de ce lien entre Vie et Souffrance et de notre condition d'être humain à connaître les deux. Chaque être porte la vie en lui, et chaque vie porte son lot de souffrance, parfois bénigne, parfois insoutenable. Si j'ai décidé que le Monde mourrait sur une expiration, j'ai cru qu'il fallait aussi qu'il naisse sur une inspiration. Cette pièce, c'est l'Inspiration. C'est le Début.
La musique commence pour moi à 12 ans avec la guitare, Pink Floyd et Iron Maiden. Elle continue à 19 ans avec l'électroacoustique, Michel Tétreault et Pierre-Marc Beaudoin au Cégep de Saint-Laurent et à 22 ans avec Georges Forget et Martin Bédard à l'Université de Montréal. J'espère qu'elle se poursuivra dans l'enregistrement numérique, le théâtre, la programmation, les contes pour enfants et tous les autres projets que j'ai. Je travaille présentement sur une trilogie pluridisciplinaire sur le thème de la souffrance.
Vanessa SORCE-LÉVESQUE — Wrathful Vine (12:03 / 2013)
Le titre provient d'un extrait de texte se retrouvant dans ce qui est connu sous le nom de
«Oracle of the Wrathful Vine»:
The light of the moon is covered, The Earth stands not still…
But all things appear Thunder!
Inspired by this bit of text:
The light of the moon is covered,
The Earth stands not still…
But all things appear Thunder!
Which appears in what is known as 'the Oracle of the Wrathful Vine'
Résultat d'une rencontre fortuite entre deux êtres humains, Vanessa a plusieurs fois déménagé dans sa vie. Cela a sans doute une influence directe sur son indéniable propension aux voyages et aux modes de vie plus ou moins stables. Elle soutient d'ailleurs qu'en plus d'être un élément indispensable de décoration sociale, l'artiste a le devoir et, par conséquent, la lourde tâche de perturber, pour le meilleur. Malgré tout cela, elle poursuit des études supérieures au Conservatoire de musique de Montréal en composition électroacoustique et entend bien y terminer sa maîtrise.
Vanessa Sorce-Lévesque first came in contact with electroacoustic music in college, where, surprisingly, recording sounds was the most accessible way to get to write music. Thus started her composition studies. She then entered the Conservatoire de musique de Montréal with Yves Daoust and completed her Bachelor's with Martin Bédard. She currently is finishing her Master's with the same teacher.
Ariane ST-LOUIS — Storm Outside the Ark (4:14 / 2013)
Storm Outside the Ark is an electroacoustic piece composed of three movements: Animals, Dance, and Random Chaos. The first movement presents flies, birds, crickets, and wolves' howling sounds over nature sounds (wind and rain). The second movement is a continuation of the first movement, where the cricket sounds become a main tempo and other rhythmic patterns are juxtaposed to it to create a Dance. Finally, the last movement is a representation of chaos, where sounds project unpredictability via unstable and jerky movements, as well as alternation of loud and quiet sounds, including abrupt silences. Sounds for this composition were created using the Doepfer analog modular synthesizer and they were processed using Amadeus Pro, Ableton Live 8, and Logic Pro 9. Processing techniques used for this piece were mainly pitch shifting, time stretching, and amplitude change. Effects such as EQ, filters, compression, delay, and reverb were also used for sound transformation.
Ariane St-Louis is a French Canadian composer based in Montréal. After graduating from University of Montréal with a Masters' degree in Research Psychology, she decided to pursue her passion for music and sound. She is currently a first year student in the Electroacoustic Studies program at Concordia University.
Nicole WILK — Sepulchral (video — 4:46 / 2013)
Nicole Wilk is an Ontario-based artist who specializes in experimental media pieces. She is an undergraduate student of Multimedia at McMaster University, and has been influences by Professor Franci Duran's attitude towards the limitlessness of the creative process. Nicole has graduated both Graphic Arts and Comic Design & Scripting at Mohawk College and spends her spare time experimenting with photography. Her artistic philosophy is: "Let the spark of an idea guide you through the process, not the limitations of what is possible." Nicole combines versatility with exploration in order to manipulate a wide range of mediums and tools comprised of both digital and traditional methods. To her, technology has widened the possibilities of creation, and she is eager to discover unfamiliar combinations.
Lynn YANG, Jeremy HARTMANN — In Abstraction (6:30 / 2013)
This piece explores the relationship between the performers during the duration of the piece. By live sampling the ukulele, the two performers are in a state of continual abstraction as deeper levels of interaction supersede the ones before. Through these processes, the finite loop of extraction, abstraction, output, and extraction; create a moving and fluctuating sonic texture.
Lynn Yang is an upcoming composer based in Vancouver BC. Composing for a wide variety of media from dance to film, she looks to expand the medium by investigating ways to incorporate new and innovative ways into her compositional processes.
A current composer and media artist in Vancouver, J.J. (Jeremy Jeroham) Hartmann is currently studying composition under David MacIntyre, Owen Underhill, Janet Danielson, Martin Gotfrit, Arne Eigenfeldt and Barry Truax at the School for Contemporary Arts, Simon Fraser University. Composing for a wide variety of media including theatre, film, dance and interactive installations, he looks to expand and break current conventions, merging art, humanity and perception with cohesive technological means.
Project Team / Équipe de projet
Project Managers — jef chippewa & Yves Gigon
Web Site — Yves Gigon
Translation — jef chippewa
Project Consultation — PeP (Productions electro Productions)
Support
Jeu de temps / Times Play (JTTP) est rendu possible grâce à une association stimulant la recherche et la créativité canadienne en électroacoustique établie avec l'université Concordia en 1986. La CEC reconnaît également le support du Conseil des Arts du Canada. Merci aussi à la Fondation SOCAN et aux membres de la CEC, qui ont aimablement fourni de l'aide financière au projet, et à PeP pour son aide constante à la production.
Jeu de temps / Times Play (JTTP) is made possible thanks to a partnership fostering research and creativity in Canadian electroacoustics established with Concordia University in 1986. The CEC also gratefully acknowledges the support of the Canada Council for the Arts. Thanks are also due to SOCAN Foundation and CEC Members, who have graciously provided further financial support to the project, and to the PeP team for continued production assistance.