English
[Gallery]
Atau Tanaka
For more information on the artist's performance practice over the past 20-odd years, see his article "The Use of Electromyogram Signals (EMG) in Musical Performance: A Personal survey of two decades of practice," also published in this issue of eContact!
Sensorband (1993–2003)

Sensorband was a trio of musicians using interactive technology that for ten years reconciled new technologies with the immediacy and energy of a rock group. Gestural interfaces — ultrasound, infrared, and bioelectric sensors — became musical instruments. In 1993, Edwin van der Heide, Zbigniew Karkowski and Atau Tanaka, each soloists on their individual instruments for already more than six years, formed Sensorband to create a performance ensemble. Edwin played the MIDIconductor, machines worn on his hands that could send and receive ultrasound signals, measuring the hands' rotational positions and relative distance. Zbigniew activated his instrument by the movement of his arms in the space around him; this cut through invisible infrared beams mounted on a scaffolding structure. Atau played the BioMuse, a system to track neural signals (EMG), translating electrical signals from the body into digital data. Together, Sensorband created a live group dynamic, bringing a visceral physical element to interactive technologies. Sensorband's projects centred around the theme of physicality and human control / discontrol in relation with technology.
More information is available on Sensorband's archived website.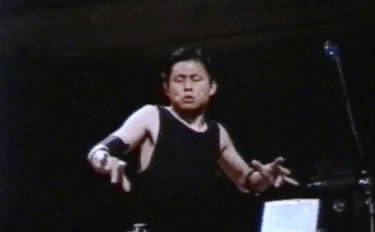 S.S.S. — Sensors, Sonics, Sights (2003–2008)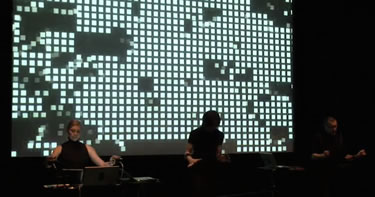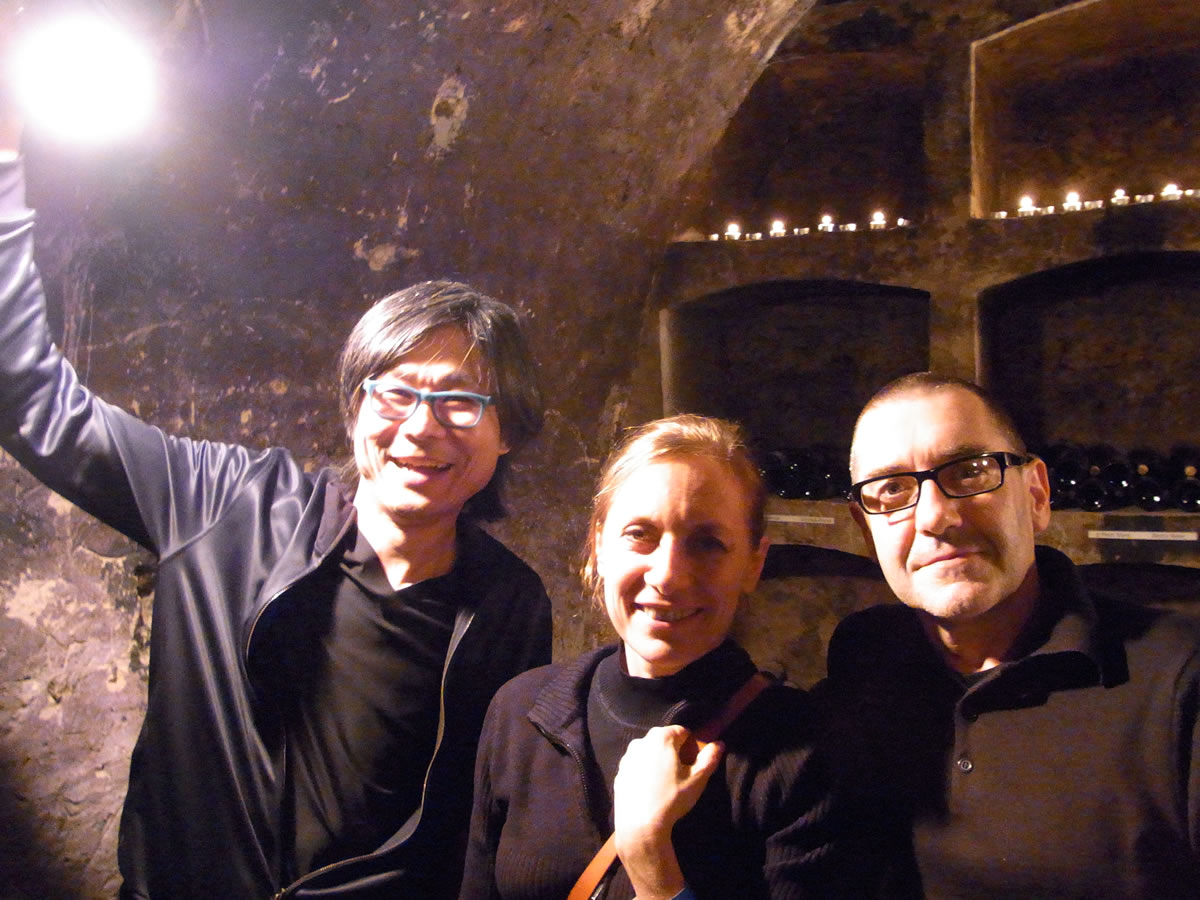 Formed by visual artist Cecile Babiole, theremin performer Laurent Dailleau and BioMuse performer Atau Tanaka, S.S.S created dynamic sound / image environments, performing with sensors and gestures to create visual music that reflected the intensity of bodies in movement. A three-way conversation modulating a sonic and luminous pulse and flow. Sensors captured the trio members' gestures and corporeal movements, translating them into digital data. Babiole used ultrasound sensors measure the distance between her hands and machine, allowing her to articulate 3D imagery, navigating in colour, scale and texture. The Theremin, performed by Dailleau, is an historical electronic instrument invented in 1919: an oscillator responds to perturbations of electrostatic fields based on the distance of the performer's hands and body from the instrument. Performing with the BioMuse, Tanaka had gel electrodes on his forearms that analyzed his EMG biosignals: control of the muscle tension through concentrated movement allowed him to sculpt sound synthesis.
For more information and other video performances, visit the archived S.S.S. website.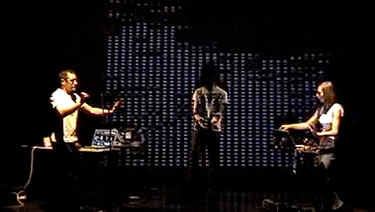 BioMuse Performance at STEIM (2007)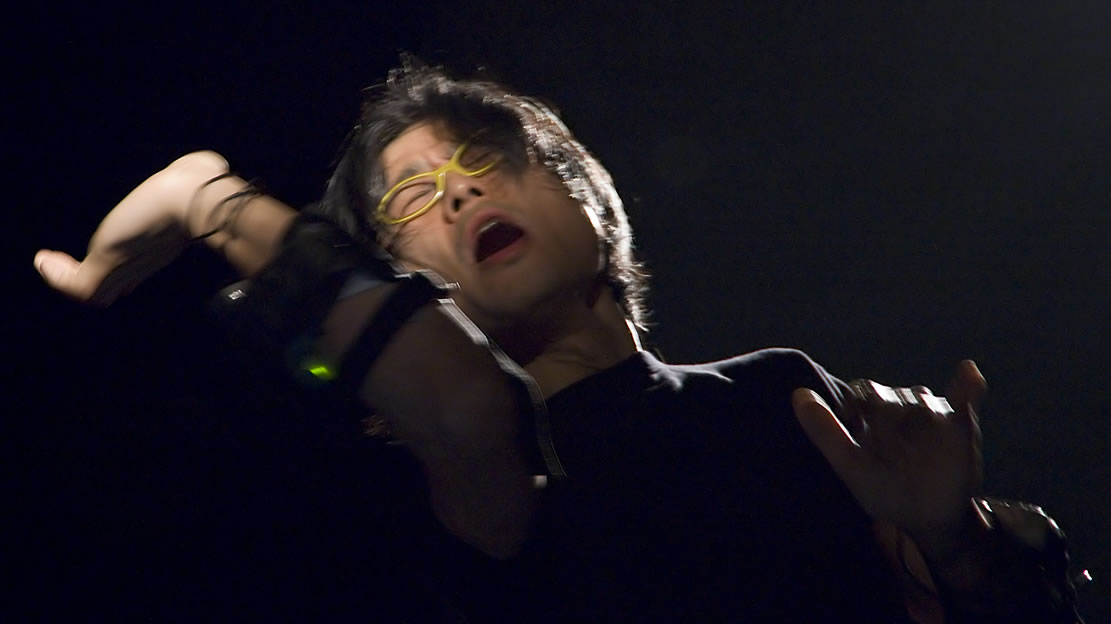 The BioMuse went through a number of incarnations in the period from 1990 to the present day. Each step (original BioMuse to WPM to BioFlex) represented increasing miniaturization and practicalities such as dry electrodes replacing wet gel electrodes, and wireless communication that not only enabled freedom from the host system, but also facilitated electrical isolation of the performer's body from the host and associated sound system. A key part of the development of an extended version of the BioFlex-based instrument was developed at STEIM. Atau Tanaka was Guest Artistic Director at STEIM in 2007–08 as part of their rotating programme of co-Directors. In addition to taking a directorial role in helping shape research strategy, including mobile music, and a curatorial role in programming a series of concerts, the co-Director appointment included a residency period for Tanaka to develop his own instrument system. The video shows a public demonstration of an extended biosignal + accelerometer instrument that resulted from the residency. Four channels of EMG are picked up by BioFlex (Infusion Systems) dry electrode sensors. The gloves contain 3D accelerometers and a 7-way, 3-button switch, and were built by Jorgen Brinkman at STEIM.
More information about the Guest Artistic Directors and their work can be heard in "STEIM Radio #10: The Guest Artistic Directors," a podcast available on the STEIM website.