Dematerialization of the Sounding Object
Conceptual approaches to sound-based artistic practices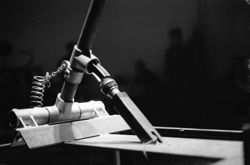 In contrast to works in which sound materials, gestural characteristics and musical or sonic structures are paramount, the "material" per se in some artists' practice is rather the concept. This inescapably leads to unique works that in many cases demand a rethinking of listening paradigms and presentation formats.
Articles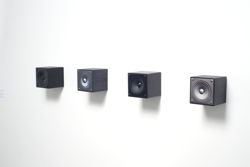 An ongoing series of referential sculptures serves to examine our sonic culture and electroacoustic practices without creating any sound. Intended for gallery presentation, these works engage with representation, acousmatic sound, loudspeaker artifice, listening modes, "transmodal" listening and the materiality of sound.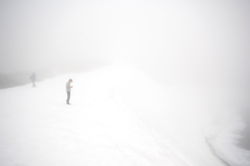 Can the æsthetic value of a musical or sound work be only attributed by its materiality? Here we examine if and when sound-related ideas can themselves become æsthetically significant and self-sufficient.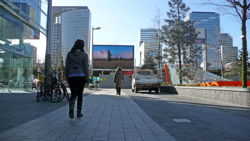 A concise overview of conceptualism prevalent in the sound works of the Dutch artist duo the ookoi that culminates in the b.ookoi, a labyrinthian and encyclopædic literature covering all of their acts from the 1980s onwards, in 1024 numbered paragraphs.
Drawing on writings from the artist and other theorists, a philosophical analysis of Dick Raaymakers' musical theatre work Intona proposes a reconstruction of its concept and underlying discourse by outlining the implicit definition of art embedded in the work.
An ecosystemic approach draws on systems theory, environmental sciences and on sound studies with the goal of forging critical reflection on the act of creation and of listening situated within an environmental crisis in the context of democratization of digital technologies.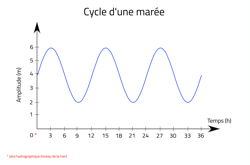 In linking two sound installations to the concept of reuse of data and in specifying the sonification techniques they mobilize, the authors underline the potential of an artistic practice inspired by the principles of reuse of data.

The writing of a series of conceptual text works by the Swedish avant-garde composer and live coding pioneer Click Nilson extends and critiques the very idea of the "conceptual work", bringing it, in the process, to a breaking point.
Interviews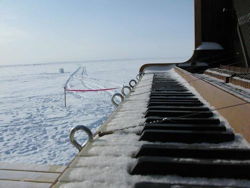 In a conversation with venerated Canadian sound artist and composer Gordon Monahan, he details his approach to conceptual sound art, a diverse practice charting a course from brainwaves to embodiment, from piano performance to instruments that play themselves.
Other Items
SONUS.ca
Works by some authors and / or artists in this issue can be heard in SONUS.ca, the CEC's online electroacoustic jukebox:
Media in This Issue
Eric Carlson — Alphabetized Winterreise (2013), excerpt realized by Arno Lücker | video (1:25)
Bill Coleman and Gordon Monahan — Sound of Mind and Body (2020), performed in 2020 | video documentation (4:04)
Jasmine Guffond — Anywhere, All the Time [app] | video (1:52)
Robin Hoffmann — Œhr for Solo Listener (2006), EEMT Ensemble (Tokyo) in 2016 | video (5:56)
Ryoji Ikeda — test pattern (since 2008), presentation | video (1:55)
Herman Kolgen — SEISMIK (2014), audiovisual performance | video excerpts (3:20)
Jessie Marino — Ritual I :: Commitment :: BiiM (2011) | video (6:45)
Gordon Monahan — Frozen Piano on Lake Nipissing (2014), installation | video documentation (5:42)
Gordon Monahan — Memory Cycle: Re-Sonified Artifacts (2021), installation | video documentation (2:21)
Gordon Monahan — Resonance Reappearing (2018), installation | video documentation (1:42)
Gordon Monahan — Speaker Swinging (1982), performed in 1987 | video documentation (4:37)
Gordon Monahan — Speaker Swinging (1982), performed in 2022 | video excerpt (0:32)
Georg Nussbaumer — Ringlandschaft mit Bierstrom (2013), performance installation | video excerpt (6:04)
Andrea Polli — Atmospherics / Weather Works (2001), performance / sound installation | video (3:55)
Dick Raaymakers — Intona (1992), performance in 1992 | video excerpts (4:58)
The ookoi — The Final Soundtrack (2010), fixed media | audio excerpt (10:00)