English
[Gallery]
Billy Roisz
-2.20
A visual homage to the vinyl disk which has fascinated several generations with both its contents and its form.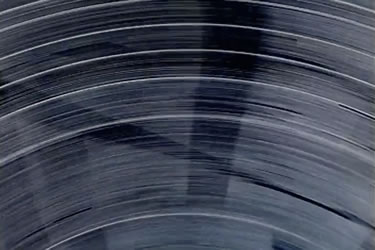 Synopsis
The material's æsthetics collide with the soundtrack, which evokes the sluggish nature of the mechanical. One material screeches into another, this becomes a kind of tentative probing which is superimposed with layers of electronic noises. The spectrum of acoustic atmospheres ranges from long before the record album was invented to its current renaissance. Vaudeville shot through with elements of contemporary electronic noise. Earthy sounds, swelling and subsiding movements, gradual stops, standstills, returns and repetitions. Looped audio messages from the loudspeaker's horn which are brought into the present. Billy Roisz has on this acoustic foundation erected a visual monument to the disk which has fascinated several generations with both its contents and its form. In quick succession spinning disks appear in identical views (Revolver is the name of a Beatles album which refers to this motion). The times when a scratch was seen as nothing more than a catastrophe and a blemish which reduces value are long gone: Disturbances have attained in this work visual distinction, abstract irritations such as lightning bolts flash over and through the rhythmically breathing grooves. Accompanied by vehement roaring which resembles a thunderstorm, the centre of the motion moves into the picture for a brief moment near the conclusion, before everything, both sound and image, slowly returns to a standstill and is swallowed up by whiteness.
Synopsis by Werner Korn for the Austrian Film and Video Database. Translation: Steve Wilder. Used by permission.
Not Still
Waking up the undead imprints on vinyl and celluloid with the electromagnetic waves of sound and light.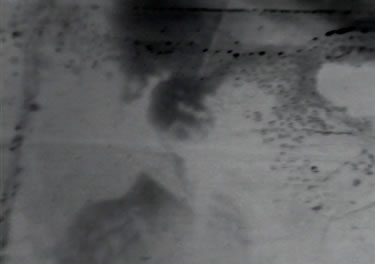 Synopsis
The source for the pictures and sounds in Not Still is a vinyl record. Initially, a sample dominates: the scratching of a record player needle in an endless loop. While the viewer remains stuck in the hypnotic soundtrack from electronic musicians dieb13 and eRikm, video artist Billy Roisz shifts massively enlarged photos of spinning record grooves from the dark into the picture. Roisz uses various types of cameras, including a coarse-grained microscope camera, to "illuminate" the record (often declared dead) by truly forcing her way inside it.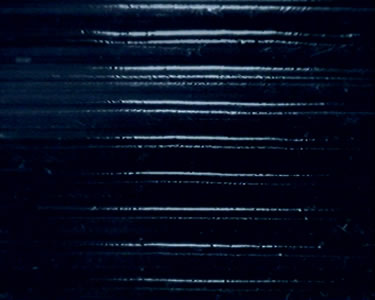 Not Still forms an abstract visual landscape in shades of monochrome colours, from green to red, in which found footage on celluloid flares up like a quotation from the nether world. Alienated classical film scores howl in Not Still's minimalist techno soundscape, overlapping with the main motif of the record in all of its varied visual structures. VJ Roisz mistreats this just as uninhibitedly as the DJ mistreats his records. Roisz shows brief shots of film macros, tracks of animated films and a horror movie, to then unexpectedly have the leaping picture strip swallow them again. As though in a séance in all degrees of its intensity, flaring up are scraps of memory of a pop culture media history. Not Still enacts a clash of media in gruesome disquiet and poetic ambiance.
By means of artistic manipulation and in interplay with technology's industrial expiry date, Billy Roisz evokes the sense that analogue sound and picture carriers still have long to go before they breathe their last. Not Still.
Synopsis by Petra Erdmann for the Austrian Film and Video Database. Translation: Lisa Rosenblatt. Used by permission.
Artist websites:
dieb13 http://dieb13.klingt.org
eRikm http://www.erikm.com